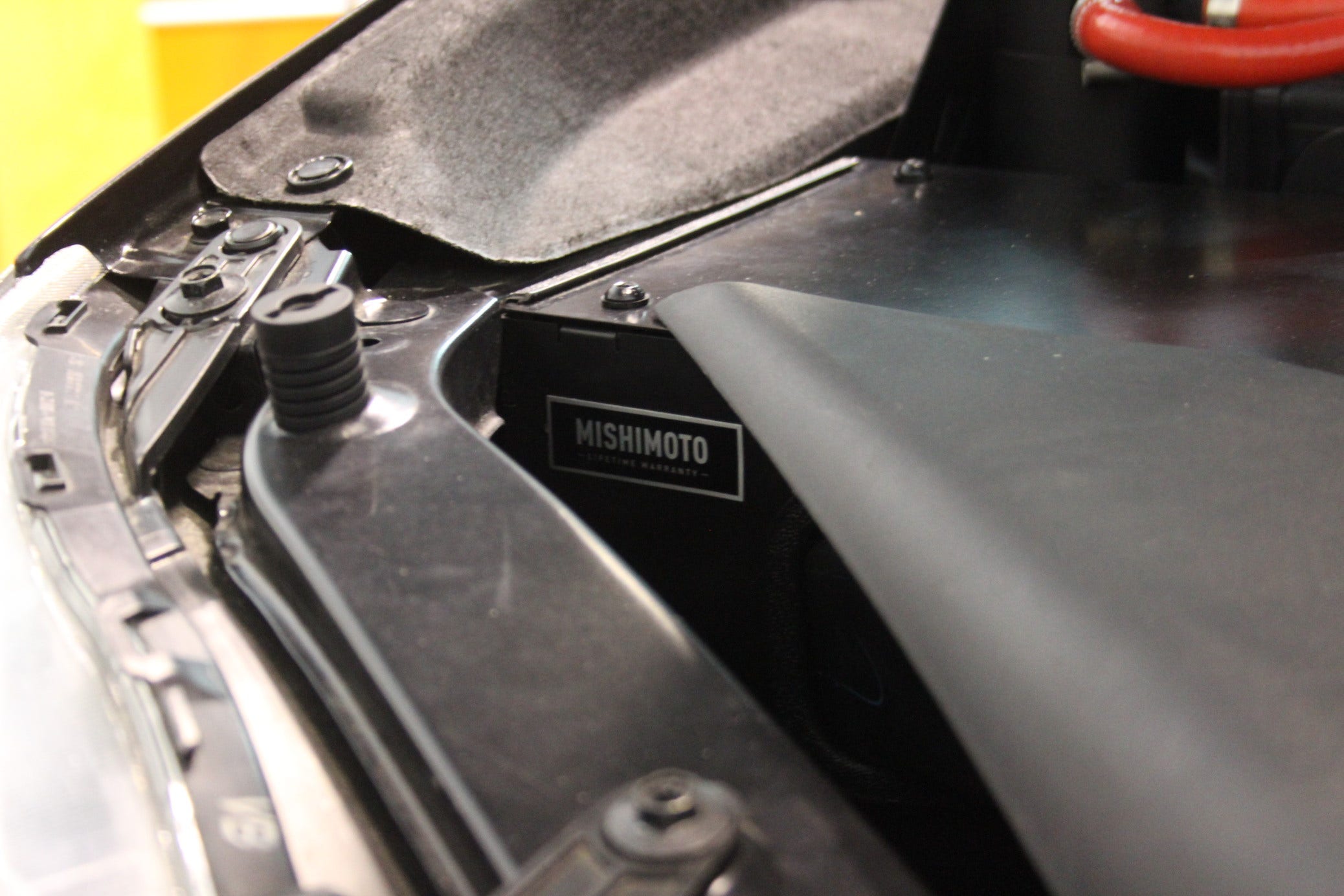 Dyno Testing and Results - WRX Race Intake, Part 2
Posted:
December 03, 2015
It has been a while since we have updated this project, but we now have something for our WRX community!
The brief data report below shows our gains with this race intake project and our baseline was a fully stock 2015 WRX with no upgrade or aftermarket tune. The numbers are quite high due to the upgrades already installed on the WRX during testing. These upgrades included our Mishimoto:
Downpipe
Cat-Back Exhaust
Front-Mount Intercooler
Custom Engine tune
The graph above shows that the race intake coupled with the Mishimoto upgrades netted peak gains of about 77hp with 88ft-lb of torque, and max gains of about 86hp and 98ft-lb of torque against a fully stock WRX. Considering the vehicle's bolt-on additions and custom tune, we were expecting big gains. Of course, such large gains are possible only with the installed upgrades, but our intake and a proper tune contributed as well.
Regardless of any bolt-on upgrades, it is important to note that this intake will need to be accompanied by a tune. The larger-diameter piping and MAF (mass airflow) housing will not work with the stock ECU tune. For those who may, for example, have some, or maybe all of the bolt on upgrades already installed on their car, they can expect larger gains over those who are fully stock. The exact power gains that you see with our Race Intake will ultimately depend on your specific modifications and tune.
Coming Up!
We are now ready to get these 2015 WRX parts to the final stages of pre-production. Stay tuned for the pre-sale, and thanks for reading!
-Diamaan