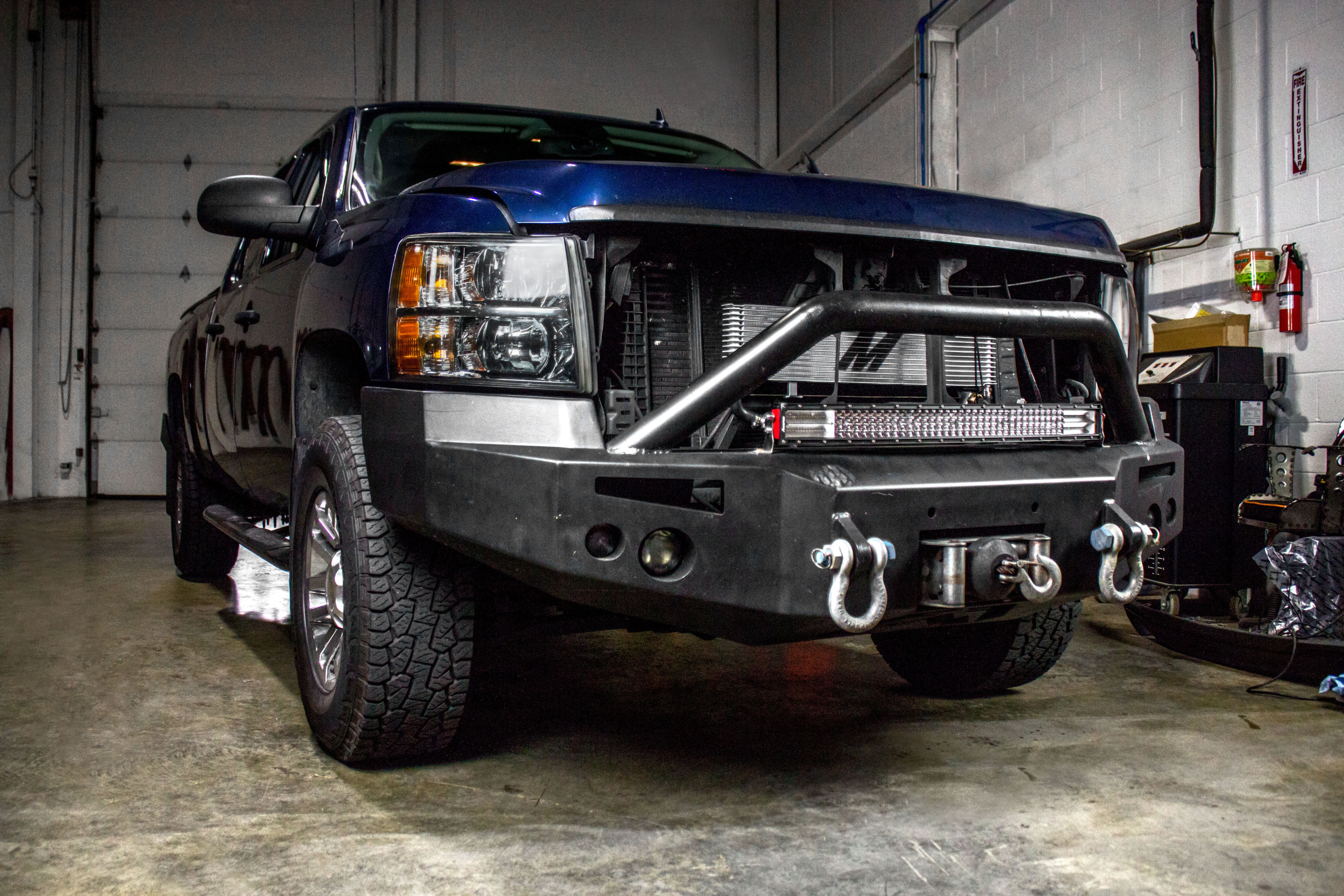 Cooling to the Duramax - Transmission Cooler, Part 3: Adapt and Overcome
This 2001-2014 Chevy / GMC 6.6L Duramax Transmission Cooler is now available! Click here to check it out!
With so many model years to cover, our biggest challenge would be making one cooler fit them all. But we had a plan.
Our 2001-2014 Chevy / GMC Duramax transmission cooler blog so far has focused on the two stock coolers. We looked at the early, comically small, transmission cooler. We looked at the later, and larger but poorly placed, transmission cooler. Finally, after almost a year of R&D, we get to look at Mishimoto's solution to the stock coolers' shortcomings. But first, we need to take a closer look at one more of the stock components.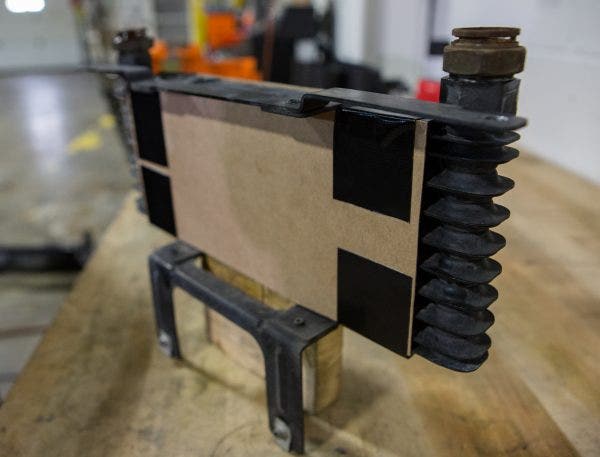 At the end of our last post, we mentioned wanting to use one large cooler to fit all 14 model years from 2001-2014. We also mentioned that doing so presented some challenges. The biggest of those challenges would be to adapt the stock transmission cooler lines to the hose barbs on our stacked plate cooler. With many other trucks, this would be a simple task of determining hose sizes or thread pitch and simply connecting the two together. But the quick-disconnect style of the stock lines, along with the wide range of models, added a layer of complexity.
Before we could tackle the issue of adapting our cooler to the stock lines, we wanted to determine exactly where those lines would lead. For that, we needed to mount our cooler. Luckily, the full range of 2001 to 2014 trucks share a similar U-shaped hoop behind the grille. Mounting our cooler was a simple task of adding four brackets to the core to meet with existing holes in that hoop.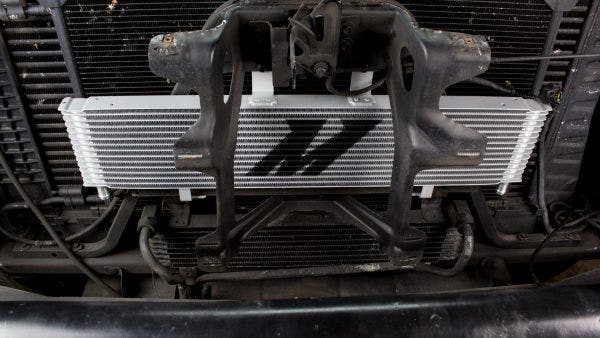 Now would be a good time to mention that we're using a stacked plate core that's over 170% larger than the early transmission cooler, and over 40% larger than the largest core offered on the later Duramax trucks.
With our lines' origin and end points mapped out, we could begin working on connecting the stock transmission lines to our cooler. The challenge would not be in routing the lines, as the distance they needed to cover is a matter of inches on most models, but rather how to adapt multiple variations of quick-disconnects to our hose-barb style fittings. Of course, this was nothing a CNC machine, a block of aluminum, and some clever engineering couldn't handle.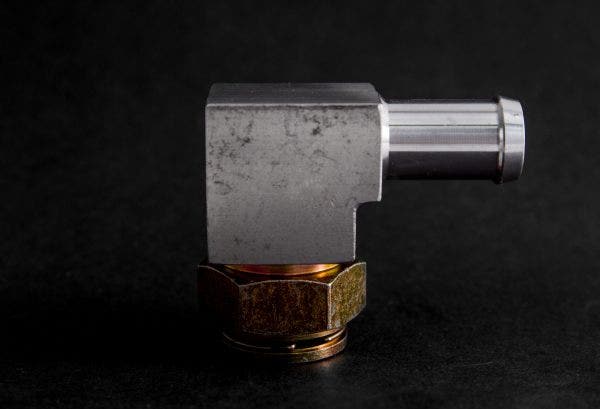 These little adapters accept stock quick-disconnect fittings and output to a perfectly machined hose barb that mates up to our transmission cooler with a length of transmission cooler hose. They should make installation a piece of cake and even let you use -AN kits already on the market for an even more durable transmission cooler system.
We have our massive transmission cooler mounted and connected to the rest of the cooling system. So, what's next? Testing. We need to test fit this cooler on each year range and make sure that all that core volume translates into a better cooler. Keep an eye out for our next post!
Thanks for reading,
-Steve