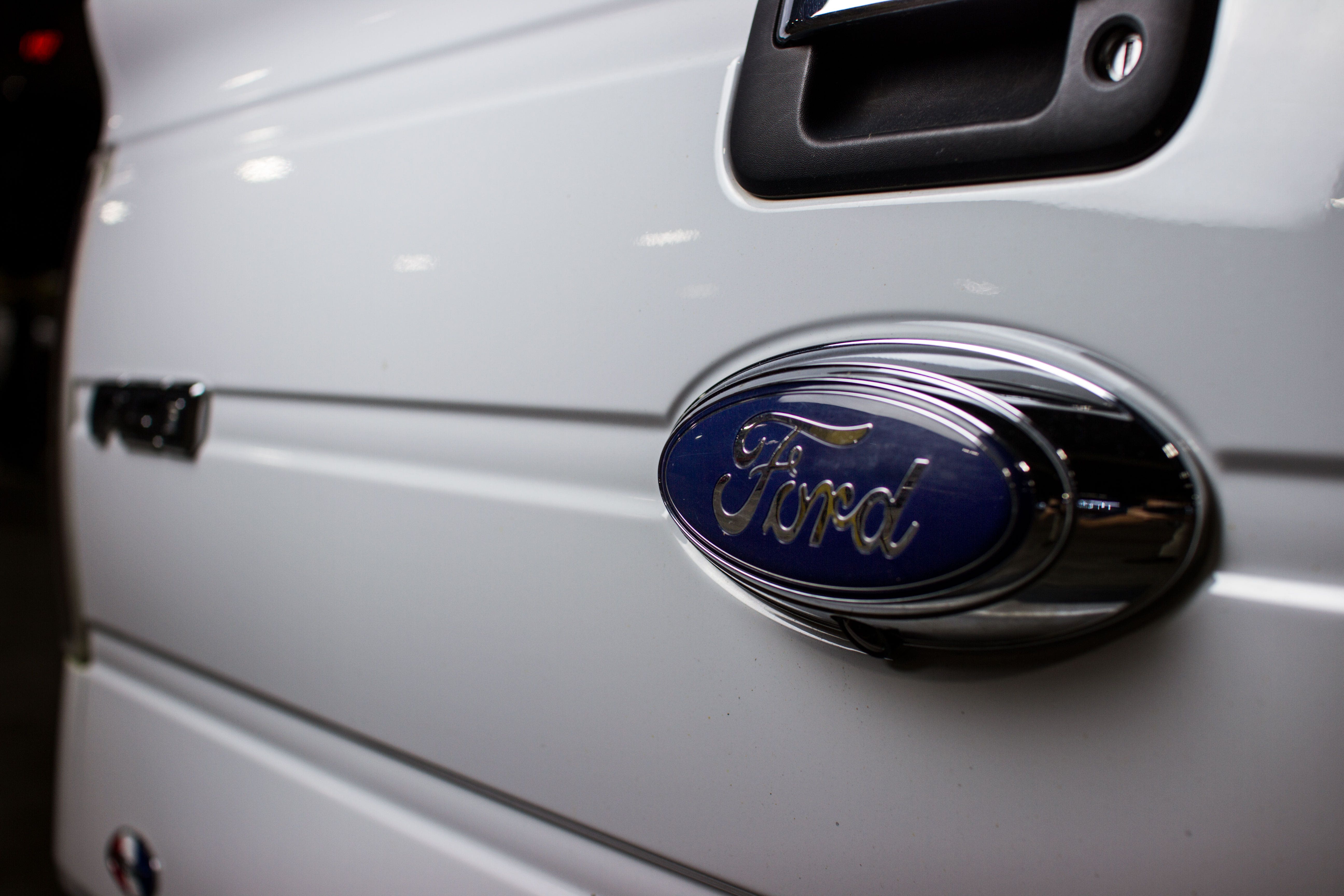 The Achilles' Heel - Aluminum Expansion Tank R&D, Part 3: Production
This 2011-2014 Ford F-150 Aluminum Expansion Tank is now on sale! Check it out here!
With the airbox back in and all the bolts tightened down, we could step back and admire the fruits of over a year's labor. Sometimes, the best compliment a product can be given is that the owner doesn't even think about it. That's exactly what we want to hear about our 2011-2014 Ford F-150 expansion tank.
If you've been the owner of a 2011-2014 F-150 for the last year, chances are you've found a puddle of coolant under the front driver's side of your truck at least once. It's even more likely that you've found the source of that leak to be the quick-disconnect on the bottom of your stock coolant expansion tank. If I've done my job well enough, you've hopefully also heard that Mishimoto has been working on a solution to that very problem. It's been a long time coming, but we're finally ready to present that solution to the world.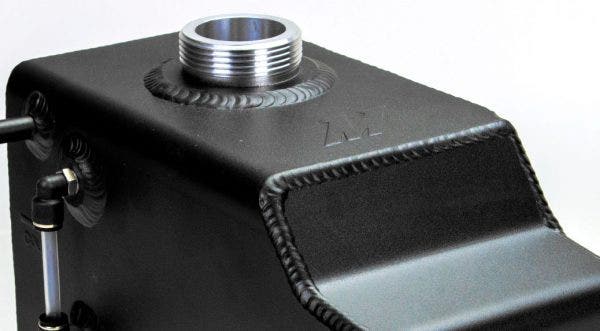 Our last update revealed our plans for a sleek and durable design to replace the bulky, leak prone, plastic expansion tank. The most important detail of that update, however, was our plan for dealing with the notorious quick-disconnect on the bottom of the tank. Instead of trying to reinvent the wheel with a new quick-disconnect, we decided to keep it simple. A quick snip of the factory hose will let you install a CNC-machined hose barb and connect it to your new Mishimoto expansion tank with the supplied durable silicone hose.
Plans are all well and good, but executing those plans is where the war is won or lost. We finalized our drawings and started building a prototype out of aluminum that would tell us once and for all whether our expansion tanks would be one of those parts that just works without thinking about it.
A few weeks later, we had our answer.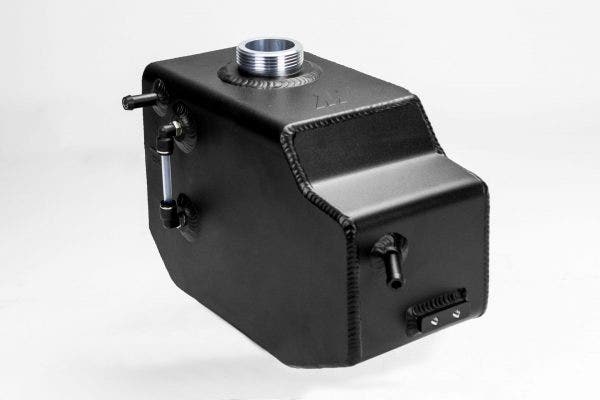 Our production sample certainly looked the part, but we held back our enthusiasm for the test fit. Jason picked up his reciprocating saw and got to work. As the last stroke of the saw blade severed the remaining connection between the airbox and stock expansion tank, there was no turning back. Installing the tank took no more than 30 minutes. If you didn't know what to look for, you would think our micro-wrinkle black expansion tank came straight from the Ford factory. Best of all, our CNC hose coupler fit beautifully, and most importantly, didn't leak.
Our prototype expansion tank has been on our volunteer vehicle for several months with no issues, so we can rest assured that our quick-disconnect solution will hold up to the test of time much better than the stock fitting. Thanks to our engineer's careful planning and execution, this will be one product that you can install and never think about again. And we're OK with that.
The best part of this product, however, is that it's now available. If you're tired of spending your time wondering if your stock 2011-2014 F-150 expansion tank is about to drain all of your coolant onto the driveway, now is your chance to replace it with something you'll never have to think about ever again. Take a look at our website for more details and, as always, feel free to let us know if you have any questions.
Thanks for reading!
-Steve