Got Trucks, Got Jeeps (VOL. 1) - Catch Can R&D Part 2: Designing The Final Product
Jeeps are built to be rugged, all-terrain vehicles. We can bet that most of the aftermarket parts you purchase for your Jeep are designed to make it tougher. There's no reason for our upcoming catch can kit to be any different. Our engineers have made this can nearly indestructible and will be able to handle any abuse your 2007-2011 3.8L Wrangler can throw at it.
In our last update, we discussed our plans for how we wanted to mount this catch can. We determined that the best location for a bracket was right behind the ECU. We could use the stock bolts that are already there, and the components can attach to the chassis, making it a solid and sensible location.
Designing the best bracket we can requires an accurate foundation for the design process. To do this, our engineers scan a selected area of the engine bay using our high-tech scanning equipment to create a 3D digital file to download into their computer-aided design software. The digital framework is a virtual 3D space of the scanned area for the engineer to design their parts however they desire.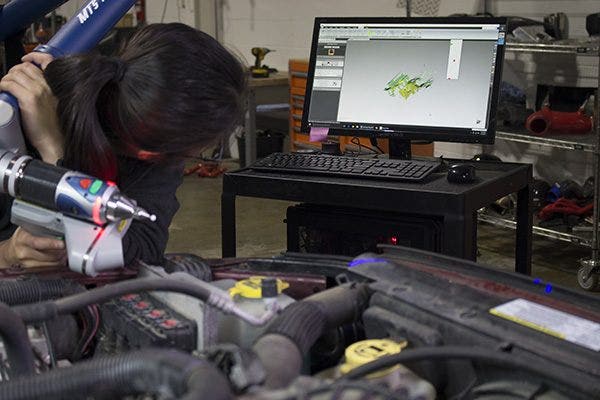 Once a viable bracket design has been created in the software, our engineers upload the file to our cutting machine, which we call a waterjet. This machine shoots pressurized water and abrasive material out of a nozzle at pressures upwards of 60,000 psi, cutting through thick sheets of metal like a knife through warm butter, with computer-guided pinpoint accuracy - down to fractions of a millimeter. Our shop foreman, Mike, can show you in detail how this process works.
The below images are the culmination of all the design stages to create a real part. The scanning, computer-designing, and cutting all leads to a sharp-looking bracket with perfect fitment. Once it's all bent to spec and a little bit of paint covers the raw metal, it's ready to go on our Jeep.
While there were some improvements to be made on the initial bracket, it served its purpose for road testing. Upon further inspection and discussion amongst our engineers, the initial bracket got some upgrades so it could be even stronger. A small, yet important change was made to the final product to increase its strength.
Our engineer decided to go with a less "assembly-required" design on the topside of the bracket, meaning less screws. Less screws results in an increase in rigidity, so the topside screws were completely removed to go with a solid one-piece structure. The entire bracket benefits from less bolt points, limiting chances for screws to back out, not to mention it makes for a cleaner overall look, which compliments the hoses that are properly bent to follow contours around the engine bay. Below are some install shots of the finished product!
Remember this can will only fit the 2007-2011 3.8L Jeep Wrangler, but not to worry, we have a can coming out for the later models as well. We are a bit ahead of schedule, so the presale will go live within a day or two. If you want one from our first shipments, head over to our website and get your name down on the presale list. Thanks for following along!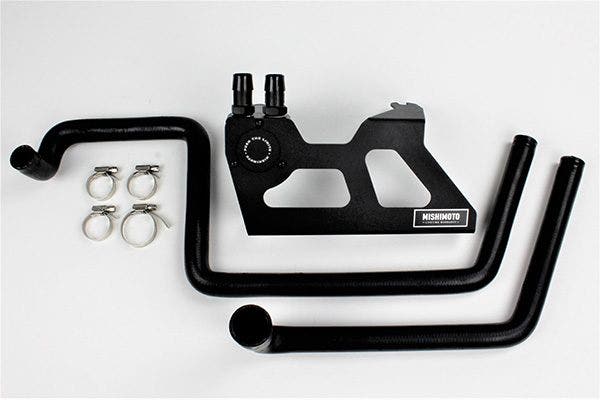 -Diamaan