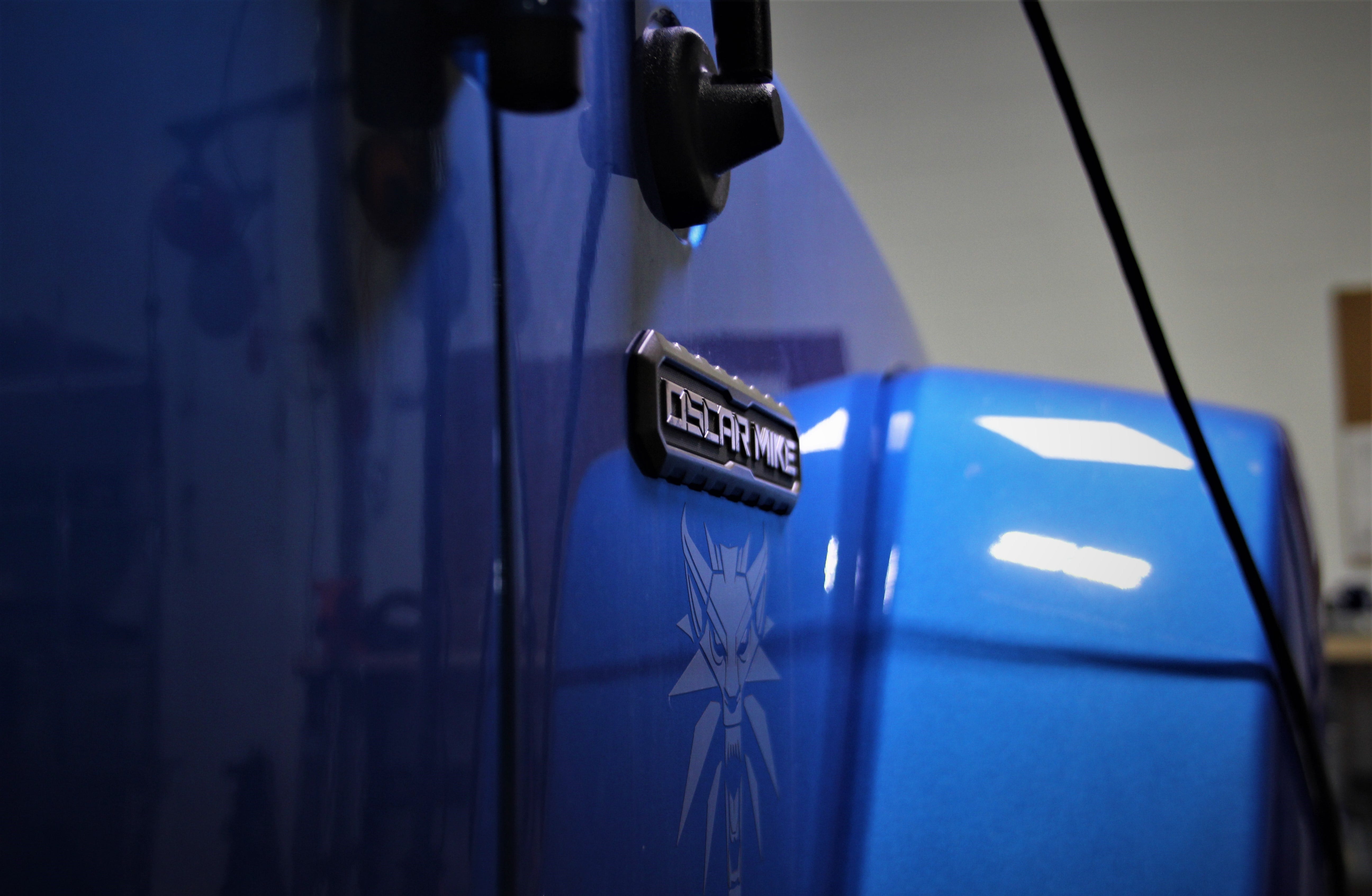 Got Trucks, Got Jeeps (VOL. 2) - Catch Can R&D Part 1: The 3.6L Stock System
Before you think you're seeing double, yes; we have two catch can projects in the works for Jeep's JK Wrangler, the first one being for the years of 2007-2011. I could have jammed both projects into one long series, but it would just be a disservice to you if I took that easy route.  The more research I've done for this project, the more I realize I'm talking to two, very different markets. I'd rather each project's focus be on that specific model-year Jeep, that way, you know that I am making these blog updates specifically for you 2012+ JK owners. Ok, the cat is out of the bag now - why don't we get into this project?
The 3.8L and the 3.6L engines are just two different engines to non-Jeep folk, but you and I both know it goes deeper than that. The 3.6L option puts out an impressive 285hp and 260 lb-ft of torque, which is a substantial power increase from previous models. Even with a snappier engine and a change in gearing, it still looks like Chrysler hasn't been able to escape their blow-by problems with these V6 power-plants.  This is where Mishimoto steps in.
Oil blow-by is a by-product of the oil and fuel vapor that escapes the crankcase. It is produced when the high pressure on a piston's top side pushes combustion gasses containing oil and fuel past piston rings and into the crankcase. In order to keep the crankcase depressurized, there needs to be some sort of venting for this extra content. This blow-by gets pulled back through what is known as the positive crankcase ventilation system (PCV), routed through the intake tract and back into the motor. Therein lies the problem: during the rerouting process, the vapor not only sticks to the walls of your intake system, coating it with oil and fuel, but it can also cause heavy carbon deposits over time since it is being directed right back into the engine and onto your valves.
This isn't something that only affects cars with a higher number of miles on them. Check out the image below:
What you are seeing is an image we took of the inside of the intake manifold when we had a brand new 2016 Mazda Miata in our garage for some R&D last year. It only had about 3,300 miles on the clock, but there were traces of oil all over the intake manifold. Now, I know, I know, this is a very different application on a very different vehicle, but I just want to illustrate a point. Engine blow-by can be detrimental to any engine if it goes unchecked, no matter how new or old said engine is, so the earlier a preventative measure is introduced, the better it is for the long run. If you look at your service manual, there will be a section for when you need to have your valves serviced and while a catch can won't eliminate the need for that entirely, it will surely prolong it.
We have seen a good amount of success using our catch can on a myriad of different applications, and we expect to see some great results on this V6 Pentastar. We have different independent sizes, but for this direct-fit application, we will be using our 2oz baffled catch can.
What makes our catch cans unique are the features we have integrated into the design. One of the most important features is the round baffle inside of the can. This baffle keeps oil from being sucked back into the system, the exact thing we are trying to prevent. This is extra-helpful here because these Jeeps see a fair amount of engine movement, even if your Jeep is used as either a daily commuter, a weekend off-roader or a vertical creek bed climber. These cans also have internal air diverters to that slow the incoming air, allowing for a more granular separation of air and oil. The gold object on the left half of our can is a serviceable, 50-micron bronze filter, to help further strain the outgoing content.
All of these features work together to give you the best filtration properties and keep blow-by out of your Jeeps engine. This is especially effective for those of you with supercharged applications. When boost is introduced into the equation, that just means more pressure inside the engine, which, in turn, causes a much higher amount of blow-by, especially on engines that were naturally aspirated from the factory. So if your Jeep has a supercharger, you should pay close attention to this project. Don't worry, we did our research, we plan for this kit to fit perfectly fine with any supercharger application on the market.
In the next update, we will begin designing around the engine space to see how we plan to route the lines and where to mount our brackets for the can. We have some really cool tech we will use for this design, so stay tuned for when we get into the nitty-gritty of it. Thanks for reading!
-Diamaan