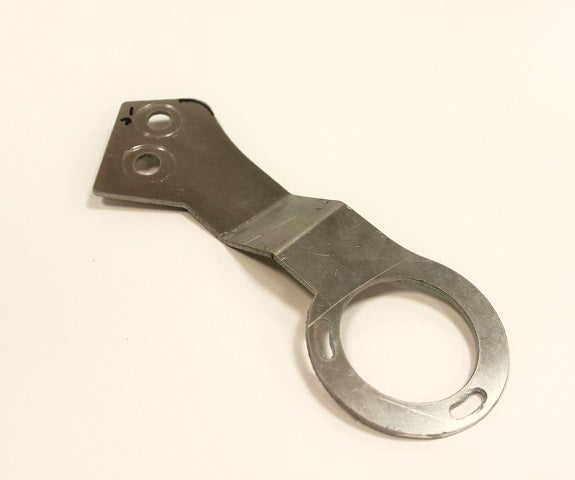 Clean Valves for the SS. Camaro Catch Can Development, Part 2: Bracket Design and Fabrication
Posted:
December 16, 2015
Interested in picking up our Camaro SS catch can kit? Check out our discounted pre-sale linked below.
Bracket Location and Fabrication
The starting point for this Camaro oil catch can project is to determine the location of the catch can. Our can will be mounted by a direct-fit bracket specifically designed for the Camaro.
Our goal is to create a kit that is stock-like in appearance and allows for easy draining and servicing.
After considering a variety of locations for the can, we decided that the driver-side strut tower would be ideal.
In the image above you can see the stock bracing on our SS. This brace ties the cowl into the strut towers. Our plan is to utilize the two mounting bolts on the tower for our catch can bracket. Below, the bolts are removed for collection of measurements.
Using measurements from the vehicle and our catch can, we quickly designed a prototype in our 3D modeling software and used our WaterJet to cut it out. After making a couple bends, our Camaro oil catch can prototype was complete and ready for a fitment check.
This view shows the bends on the bracket.
We then attached our efficient compact baffled oil catch can to the bracket. We will provide additional details on the internals and functionality of this catch can in our next segment.
We then installed the can and bracket assembly in the car to check clearances.
Everything fit quite well in this position, with only a few minor tweaks needed. This position should also limit the length of the lines running to the can, which will reduce clutter within the engine bay.
Design Improvement (Help us out!)
From a functional standpoint, the bracket design is perfect. That said, it is a bit plain, and we'd like to spice it up with some additional style. We came up with four different iterations, shown below.
We need your feedback on this one! Our internal team members have cast their votes, but we want to know what the owners of these cars would prefer. Please cast a vote using the forum link below!
Coming Up - Catch Can Details and Hose Route
Next time we will announce our selected bracket design and provide details regarding our Camaro SS catch can design and planned hose route.
Thanks for checking out our post!
-John
Interested in picking up our Camaro SS catch can kit? Check out our discounted pre-sale linked below.