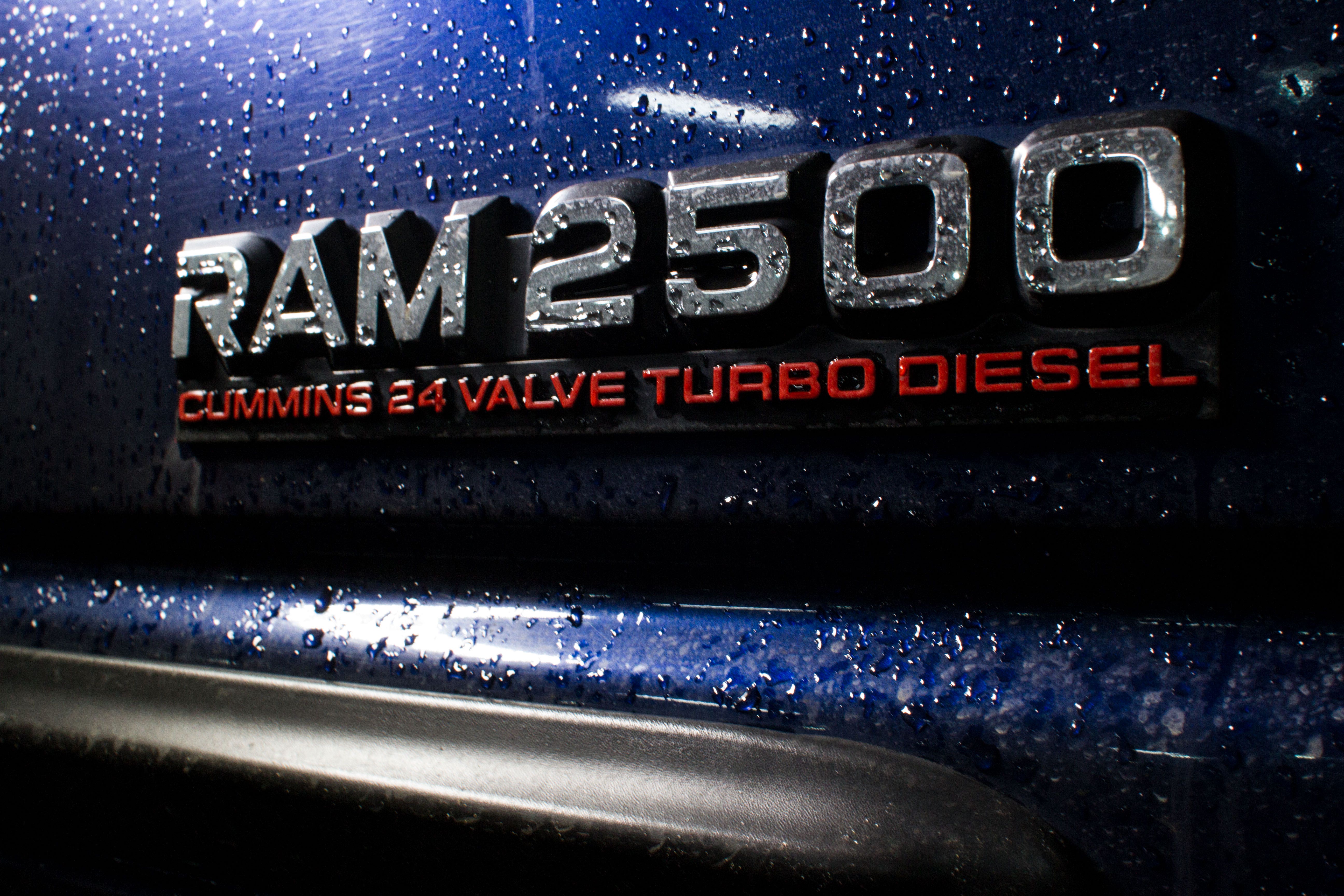 Next Generation Cooling - Transmission Cooler R&D, Part 3: Production
This 1994-2002 Dodge Ram 5.9L Cummins Transmission Cooler is now available! Click here to check it out!
Imaginative. Innovative. Forward-thinking. All adjectives that Dodge used in 1994 to describe their new Ram pickup design. Coincidentally, they're also words we like to live by here at Mishimoto. Just because something hasn't been done before doesn't mean you shouldn't do it. That's the philosophy we're taking for our direct-fit 1994-2002 Ram Cummins transmission cooler. It's been a challenge to fit a more efficient cooler in the tight space between the bumper and the intercooler. Nevertheless, our engineers have managed to design something awesome that bolts in like the stock cooler.
When we last saw our 2nd Gen Ram transmission cooler, it wasn't cooling much of anything, mostly because it was less of a transmission cooler and more of an aluminum box with some brackets welded onto it. While it may not have looked like much, that aluminum box gave us the information we needed to be confident in moving forward with the rest of the design process.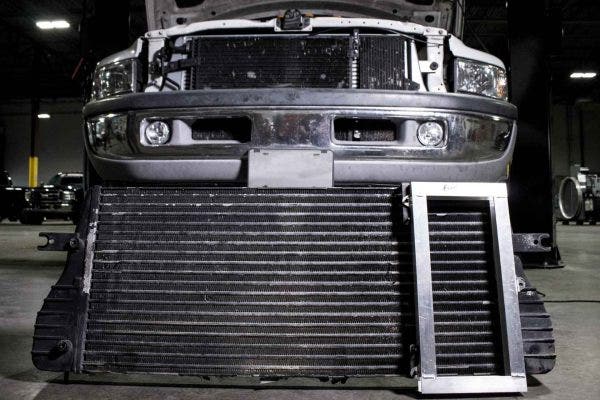 Moving from the shop to the office, Dan took a seat at his computer to begin putting all the measurements we had collected into a more usable state. We needed to build our cooler in the digital world before we could make a physical product. Dan took the dimensions of our prototype and designed a 3D model of a trans cooler that would fit within them. Overlaying that model onto his 3D scans of the stock intercooler and our larger intercooler let Dan nail down any remaining tolerances and make sure our trans cooler would fit like stock.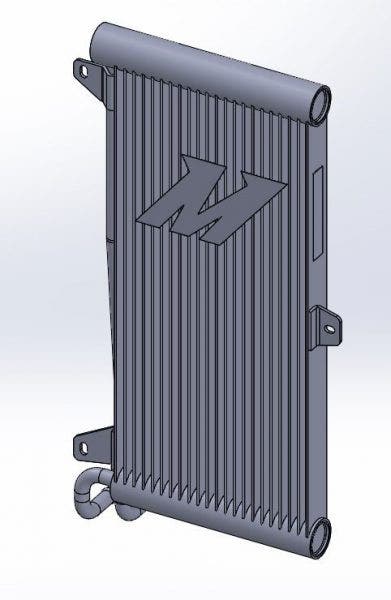 3D models completed, and digital fitment confirmed, we moved on to the most exciting part of the R&D process. Computer models are great for rapid prototyping and letting us work out fitment, but nothing beats physical samples for that final vote of confidence that everything will fit just right. Before we knew it, our production sample had arrived in the shop. In even less time, that sample was installed on our volunteer truck.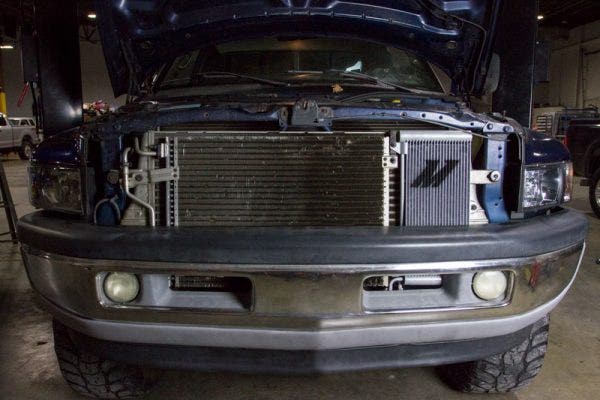 So, our trans cooler design fits. With the stock intercooler, our transmission cooler bolts right up like stock. Add in a thicker intercooler and some minor trimming of the bumper is needed, but with a fluid capacity, core volume, and surface area over double that of the stock trans cooler, we think a small piece of your bumper is a fair trade-off.
With our cooler test-fit, there was one more step we needed to take before sending it out into the world. Easy fitment is great, but if it doesn't work, all our efforts would be for nothing. Keep an eye out for the next post where we'll be putting our 1994-2002 Ram Cummins trans cooler to the test. As always, feel free to ask any questions you might have and leave us feedback.
Thanks for reading,
-Steve