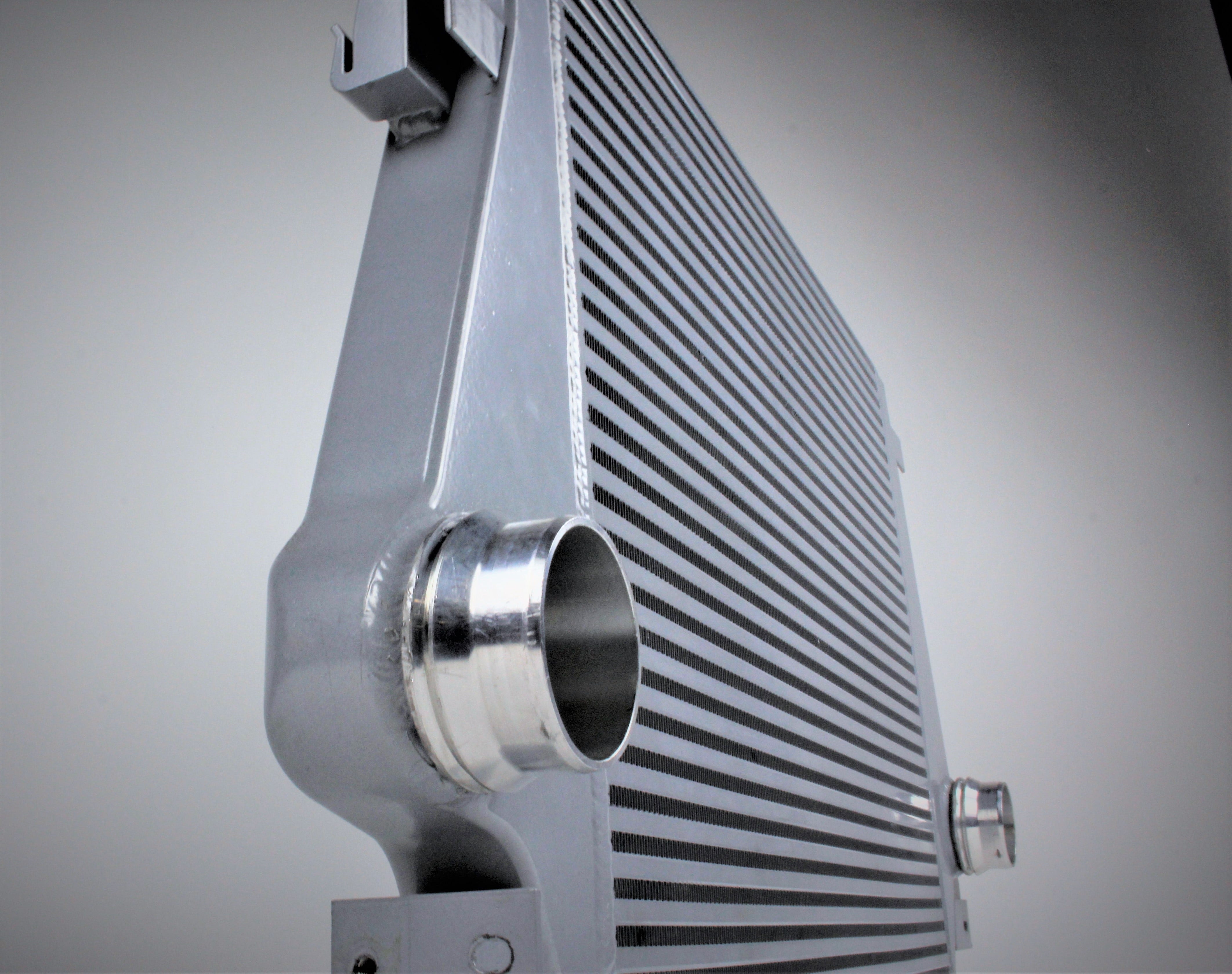 Getting Into The Thick of It - Intercooler R&D, Part 2: The Core Concept
I've always wondered if it's a coincidence that the start of tax-return season is timed so conveniently with the startup of the race season for us gearheads. How is it that our hard-earned money withheld from our wages the previous year is graciously beset upon our bank accounts, but then immediately drawn right back out to fund the rest of the car parts we all want? It's something I succumb to almost every year, with 2017 not excluded, and I know I won't be alone. There are just some things we all need for our cars to reach that next level. Our intercooler core for this 2016+ Camaro 2.0T will certainly fall into that category.
There were a handful of improvements needed to separate our design from the stock system. While tube-and-fin is lightweight, flows a lot of air through the core exterior and is cheap to make, the inability to effectively transfer heat is a big downfall.  These cores heat up rather quickly, which causes heat soaking. Imagine riding a mountain bike on a strong gear setting. You burn out all your energy and slow down quicker than you would on a less strenuous gear. This concept can be lightly applied to how intercoolers work as well, as in they need a lighter, more efficient setting to transfer more heat and avoid heat soak. Without the cooler air, your throttle body takes in warmer air, resulting in decreased performance potential and power loss.
The way to step up from a tube-and-fin design is by constructing the intercooler core with a bar-and-plate design. Bar-and-plate constructed cores are heavier, but they are more structurally sound in comparison and allow for a much more efficient heat transfer with a thicker core. Airflow is reduced because of thicker core materials, but that can be remedied with a good design and adequate ducting. End tanks, good ones, are also usually metal and cast. The plastic end tanks on the stock intercooler of this Camaro can get brittle over time due to its constant exposure to repeated heat cycling. If you want to keep this car free of boost-leaks several years down the road, the plastic must go. The lead engineer designed a prototype with metal end tanks that will outlast the car.
The core, while being beefier, is still a direct fit replacement for the stock core. Although the prototype has an added depth of about ¾ of an inch and about an inch of added height, all attachments and brackets are in the same place as the stock locations and it will install just as easy. We also increased the overall core volume from 187.8 in³ to 271.9 in³, which equates to a hefty 45% increase. The external fin surface area has increased by a good bit from 15.2 ft² to 51.5 ft²; a 239% increase. With an improvement like that and more surface area for the fins to cool incoming air, we expect heat transfer to greatly improve and power to be made.
Now that we have calculated exactly how much bigger this prototype core is, it's time to put our prototype to the test. This Camaro will need to be put on our dyno to see exactly how much of an improvement our intercooler provides for this car. Stay tuned, as we have some cool updates to throw your way - Predator style.
-Diamaan