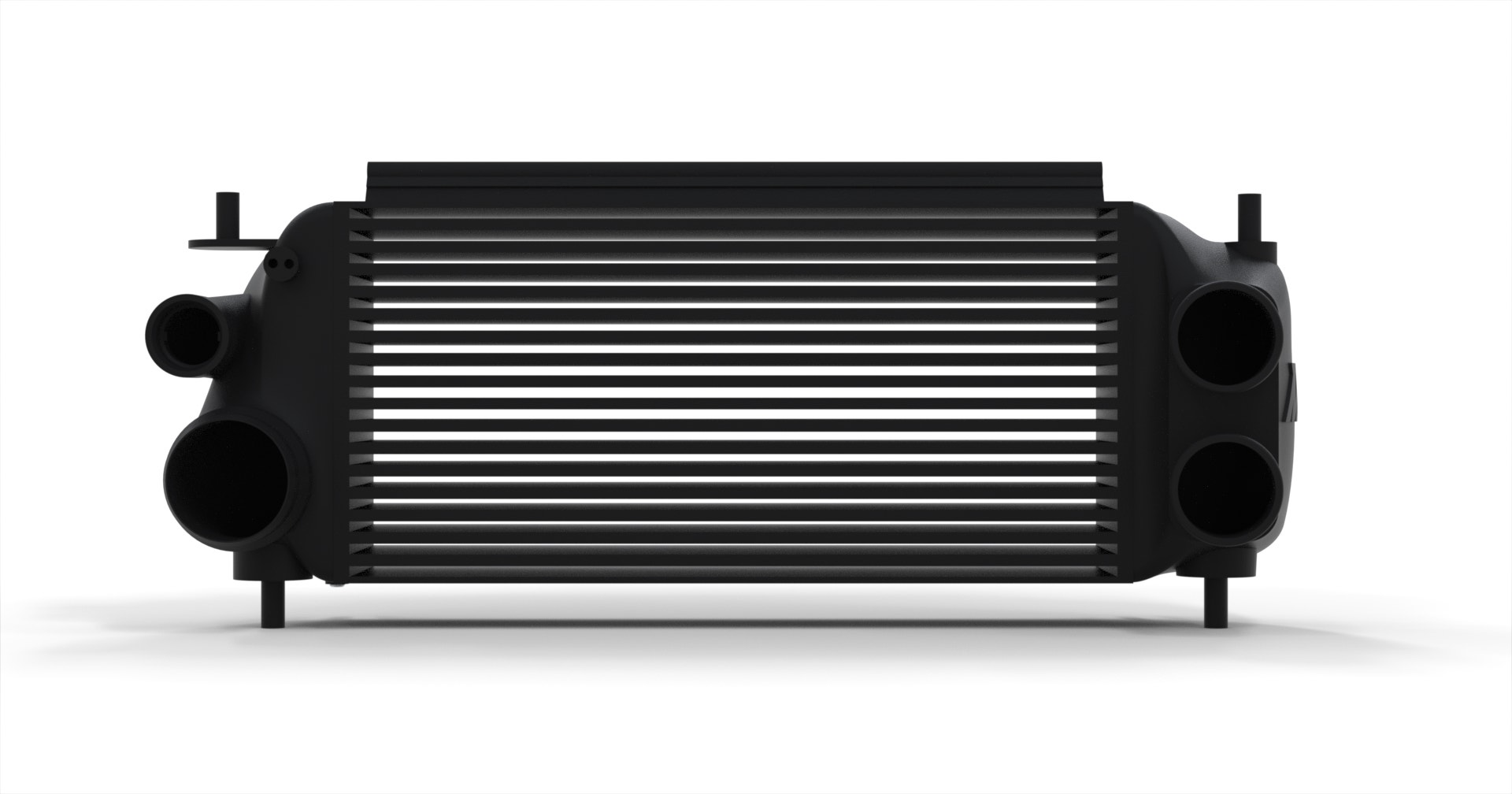 A Real F-150'n Beaut'! - Intercooler R&D, Part 4: Final Aesthetic Form
Posted:
December 09, 2016
As we approach the holidays, I want to get into the giving spirit by sharing some photos with you of how our final 2015+ F-150 EcoBoost intercooler will look. But first, I'd like to thank you all for your patience. This is a busy time of year, and the R&D for this intercooler has been an iterative one, but quality takes time and we've got a part on our hands that looks fantastic - I'm sure you'll all agree. You can see evidence of this by checking out our 2011-2014 EcoBoost Intercooler!
Last time, we 3D-printed some EcoBoost intercooler end tanks and sized up some foam to represent our intercooler core. For all our projects, this step in the process serves not only to save resources, but also to give us some flexibility in changing our design quickly and experimenting with numerous philosophies. Let's dive into the 2015+ F-150 EcoBoost Intercooler project a little bit to find out why this is important.
Laying the Foundation for LOTS of Testing
With any project, the name of the game during our test-fitting phase is minimizing any unknown variables so that when we're testing different prototypes designs, we know that outside factors like poor fitment or other inconsistencies are not skewing our data.
This was a particularly important step for us with the 2015+ EcoBoost Intercooler project - we put tons of testing into this product, and we've built three different prototypes that look generally the same to the naked eye, but incorporate uniquely different core designs internally.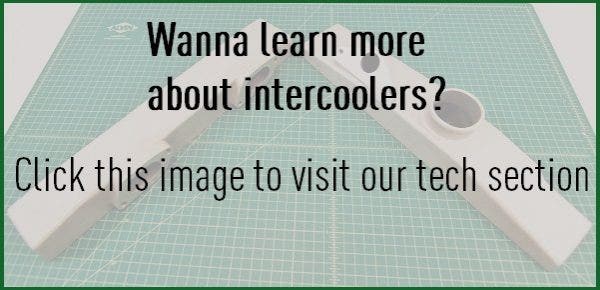 It was important to confidently nail down our fitment before proceeding with all this testing, as you can imagine, because we've been putting each of these prototype cores through its paces on both a 3.5 Liter EcoBoost truck as well as a 2.7 Liter F-150 EcoBoost.
I'm getting a little ahead of myself, here! Let's slow down and see where we ended up after the 3D printed prototypes.
High Quality Renders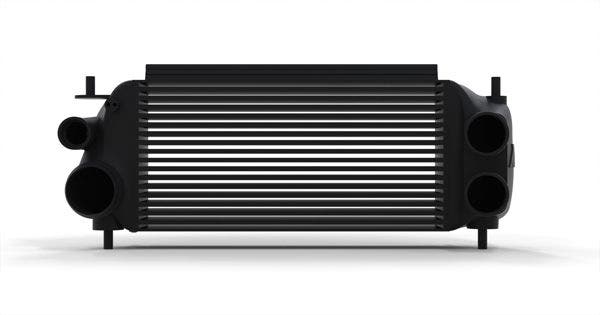 After fitment testing to ensure that dimensions were spot on, as well as some theoretical testing to compare various fin-pitches, widths, and core designs digitally, we ended up with the final versions of three different digital models. The three different designs appear similar, but their differences lie in core design variations.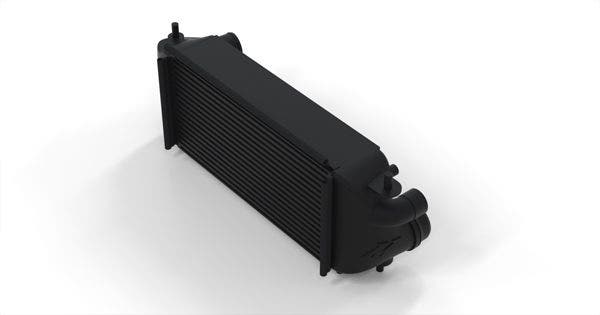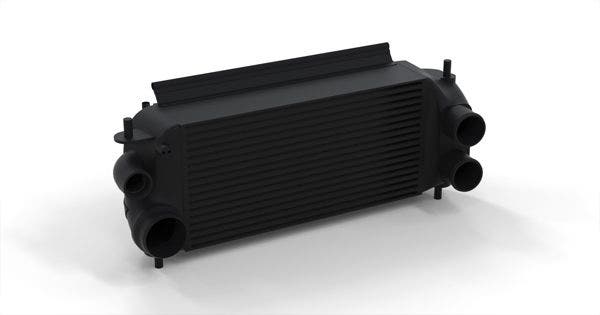 F-150 EcoBoost Intercooler Physical Prototypes
Once our talented draftspeople finished their drawings, it was time to bring these intercoolers to life. The images below represent what the final product will look like - there may be changes made to the designs that don't have any impact on aesthetics, but what you see here is pretty much what you will be able to hold in your hands once this intercooler is finished!
These intercoolers are going to be available in both silver and black. We've incorporated weather stripping into the design on front of the core to create a solid seal with the front of the enclosure and ensure that air is traveling through the core, rather than around it.
Next Up"
Now that you know how the final product will look, the next step is to see how it performs! As I mentioned, we've been testing the hell out of these intercoolers, and we've gathered an immense amount of data from analyzing three different designs on both the 2.7 and the 3.5 F-150 EcoBoost trucks.
Our engineers are currently sifting through these data to agree on a direction in which to proceed with this intercooler core. Next time, I'll shed some light on that process, and soon after that, I'll have some numbers to share with you once we've selected a core design.
Thanks for reading,
-Gardiner