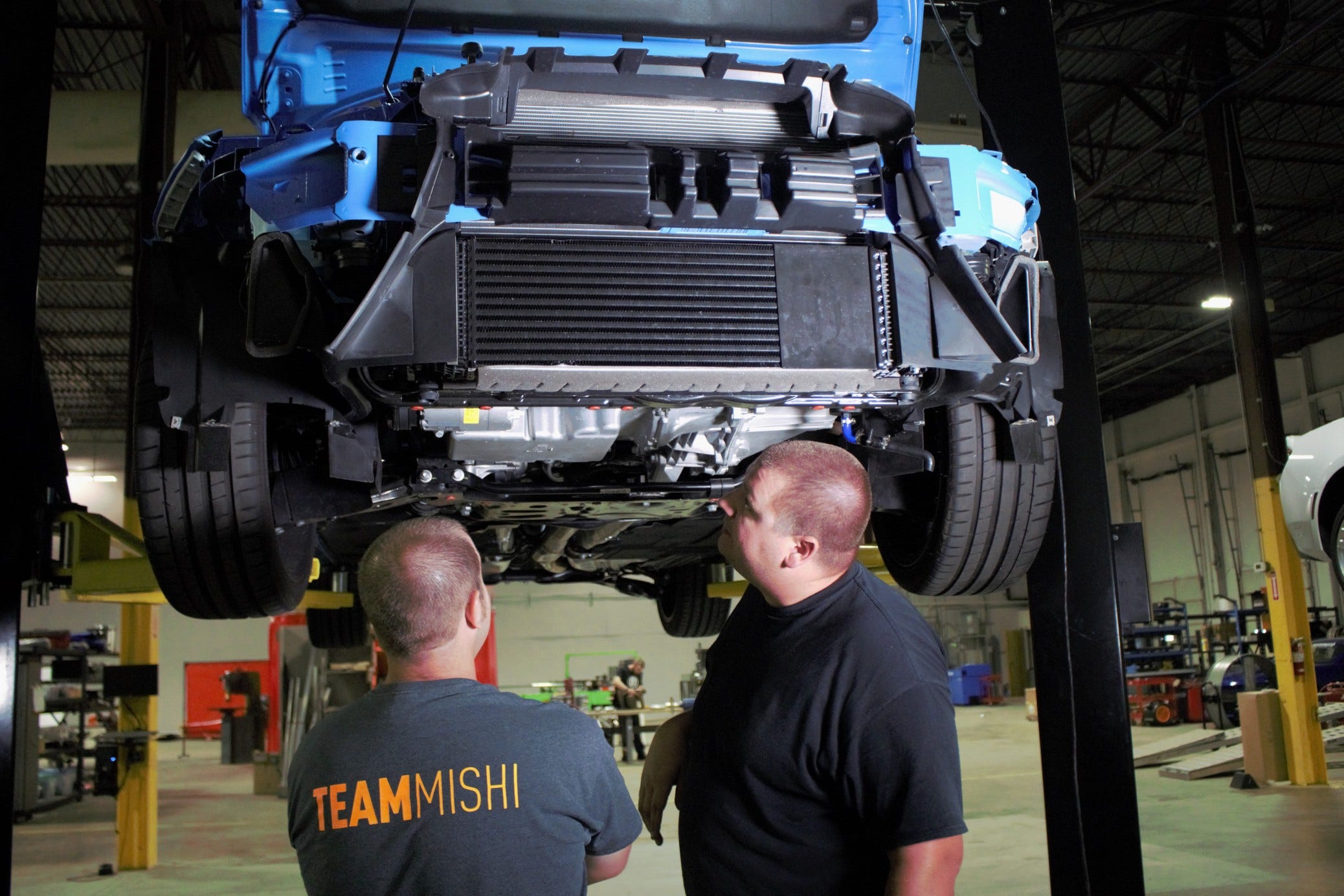 What's cooler than bein' cool?- Intercooler R&D, Part 1: Stock Review
Team Mishi is hard at work developing an entire line of cooling upgrades for our RS. Up to bat is one of the more popular modifications for turbo cars: the intercooler.
The stock Focus RS intercooler is an interesting part of this hot hatch. As soon as images of the striking front end of this car surfaced on the interwebs, many noticed that there was a black plate blocking off a portion of the intercooler, and immediately called it out. Ford explained that the intercooler was too efficient and that, in humid climates, the excess efficiency caused condensation within the intake tract.
Although we had been warned, like any horsepower-hungry enthusiast, our first thought was how to get rid of this plate. After having a closer look at the block-off, we found that it is not permanently affixed to the intercooler. It is a small piece of plastic attached to the front of the intercooler with a strong adhesive. It can be easily removed, although Ford advises that you leave it in place and insists that there are no power gains hiding behind the block-off. Not to worry, our minds have already been racing with ideas for our own intercooler project.
The stock intercooler is fairly large, at least as far as stock intercoolers go. Using tube-and-fin construction with plastic end tanks, it is your run-of-the-mill stock intercooler. Since we believe that there is always room for improvement, we removed the intercooler and began to take some measurements.
With the help of our CMM (Coordinate Measuring Machine) and our Romer Arm, we uploaded the dimensions of the stock intercooler into Solidworks to begin to design our prototype.
Coming Up!
Next up we will take a look deeper into the development process and begin to create prototypes for test fitment. Let us know what you think of the stock Focus RS Intercooler in the comments below!
Thanks for reading
-Sara