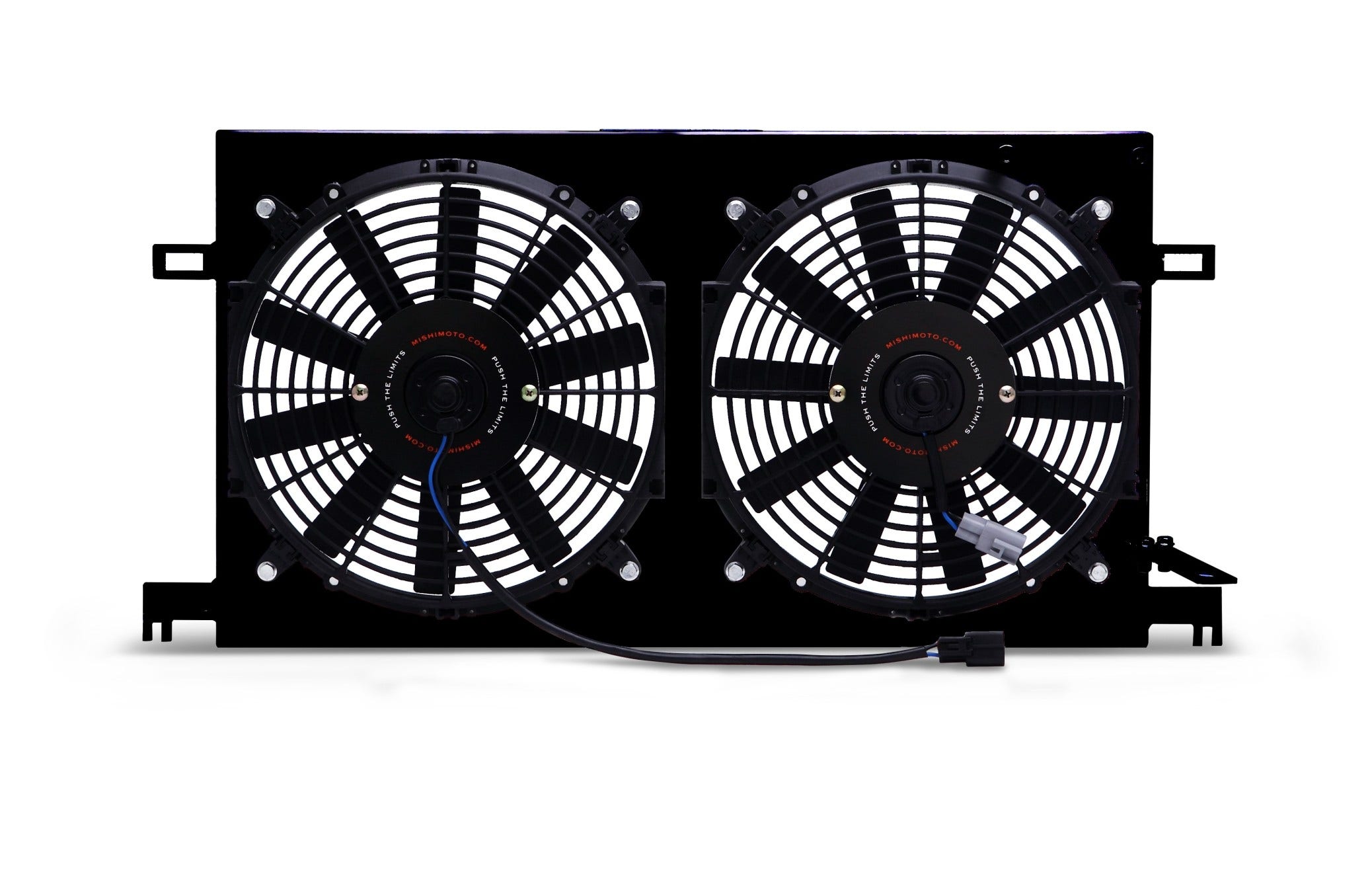 Return of the Fan Shroud - Our BRZ Shroud Joins the Dark Side
Interested in Purchasing our BRZ/FR-S Fan Shroud Kit in Black? Our discounted pre-sale begins now!
With every revolution of our planet around the sun, things change. Change can be minute or monumental; previously unimaginable trends surface, while established empires fall. Fresh movements are founded, archaic ideas become obsolete - existing products are refreshed, old products are pulled from the shelves (but sometimes *thankfully* added back on - I'm hungry and envisioning a bowl of French Toast Crunch™). Be it little or large, history progresses, and it remains ceaselessly amazing to me to see how much of a difference even a subtle change often makes.
Just about a year ago, Mishimoto released our plug-n-play fan shroud kit for the then-Scion FR-S and Subaru BRZ. This fan shroud has been extremely popular and looks absolutely killer dressed in the aluminum finish in which it was exclusively offered. Over the past year, however, we realized that not everyone wants a super shiny engine bay. In the wise words of renowned Jedi Master, Yoda:
"Once you start down the dark path, forever it will dominate your destiny."
Some people never take a single step down that path, but for those of us who have been tempted, a more understated or, dare I say, sinister appearance is preferable.
If one of those people, you might be, then pleased, I am, to say that in luck, you are: The Mishimoto BRZ/FR-S Fan Shroud has joined the dark side.
Wait, what fan shroud?
This fan shroud. As a quick refresher, our BRZ fan shroud kit, like almost all of our products, was developed with maximum OEM compatibility in mind. The shroud is compatible with the Mishimoto radiator as well as our upcoming overflow tank, and of course it will also work with the stock radiator and tank. The kit comes with dual 12" slim-fit electric fans that move a combined 2,300 cubic feet of air per minute - this thing keeps the Toyobaru twins as cool as they look. Check out the original R&D posts for more information on how we developed the kit, or let John tell you all about it in the video, below:
Show me the goods!
Check out some renderings of how this shroud looks in black - the force is strong in this one.
Cut out the Star Wars nonsense and tell me how to get one!
As if all this wasn't exciting enough already, I have one more detail that is sure to make you denounce the ways of the Jedi and follow us to the dark side:
The discounted pre-sale begins right now. Order your black BRZ/FR-S/GT86 fan shroud today!
This is a great way to add some dark-side style to a car that is already one of the coolest in the galaxy.
Thanks for reading, and may the Force be with you!
- Gardiner