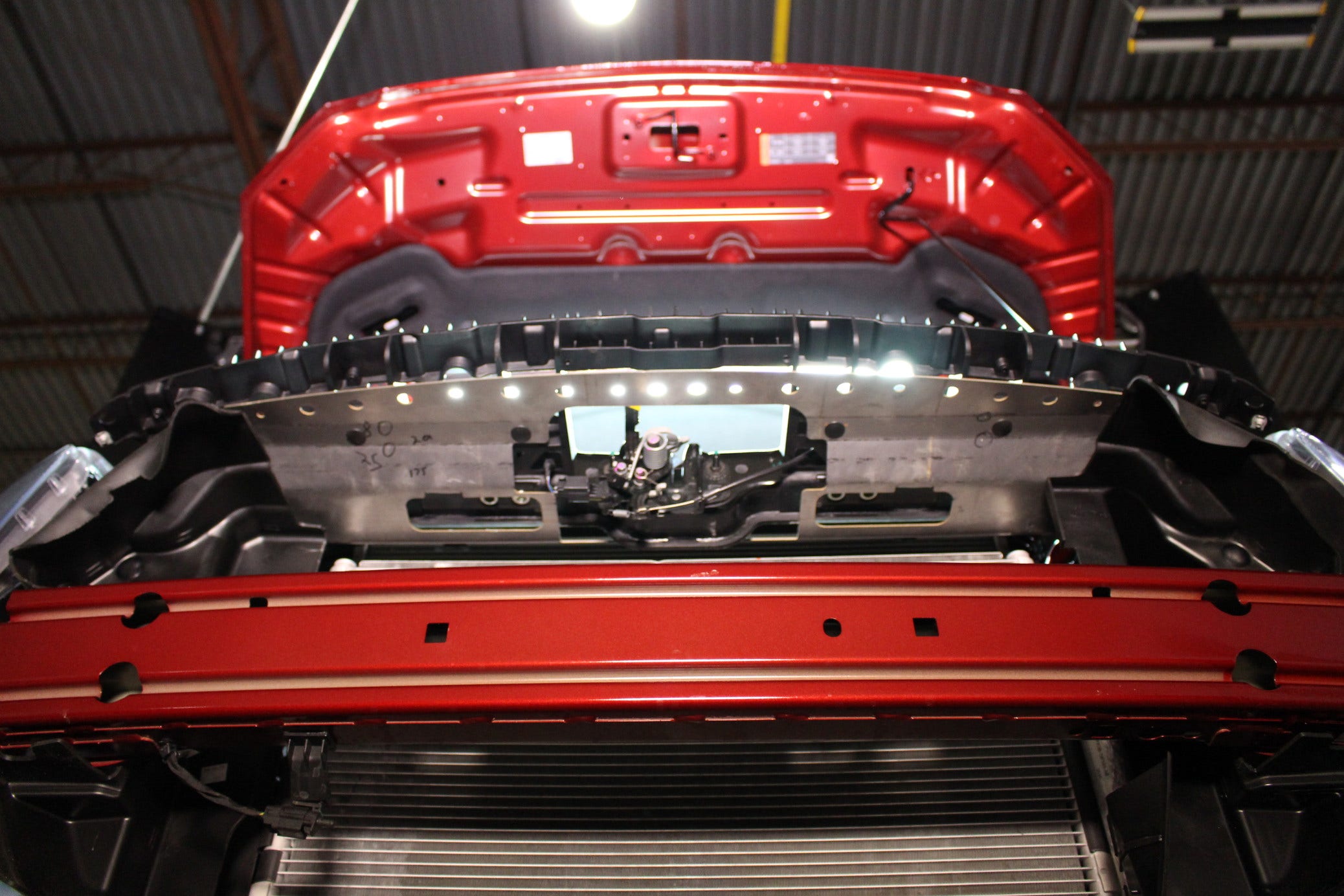 Working on a Cooler Coyote - Cooler R&D, Part 2: Bracket Fabrication
Prototype Bracket
Last time, we looked at how we began our bracket design and also the location of the oil cooler. Our design has certainly progressed since then. After we were certain of the dimensions of the bracket, we ditched the cardboard for some steel. Using our waterjet the engineers cut out our first functional prototype bracket. The waterjet is one of our newest tools and has been making development a breeze, as it allows us to make much more precise prototypes compared to fabricating them by hand.
The bracket will be bent and the tabs in the center will fold together to better emulate the stock component. If you have noticed all of the small circles cut out of the front portion of the bracket, we plan to test the strength of the bracket with and without dimples to decide if they are necessary for added strength.
Once the bracket was bent to shape, the next task was to create the small dowels that stick out of these folded tabs. This was a job for the trusty lathe! Check out some shots of the lathe in action.
These tabs will be welded into place to secure them, much like the stock tabs. This functions to guide the air diverter into place on the GT. Check out some shots of the prototype bracket installed!
Heat Exhanger Prototype
After we had the bracket in its final position, we put together a prototype cooler for fitment purposes to ensure that it would be clear of all important Mustang parts. Here are some photos of our plans for the oil cooler's general size and shape.
Coming Up!
Next up we will be testing various heat exchanger designs to determine which one will function best on the Mustang GT. Check back for more details and testing!
Thanks for reading
-Sara