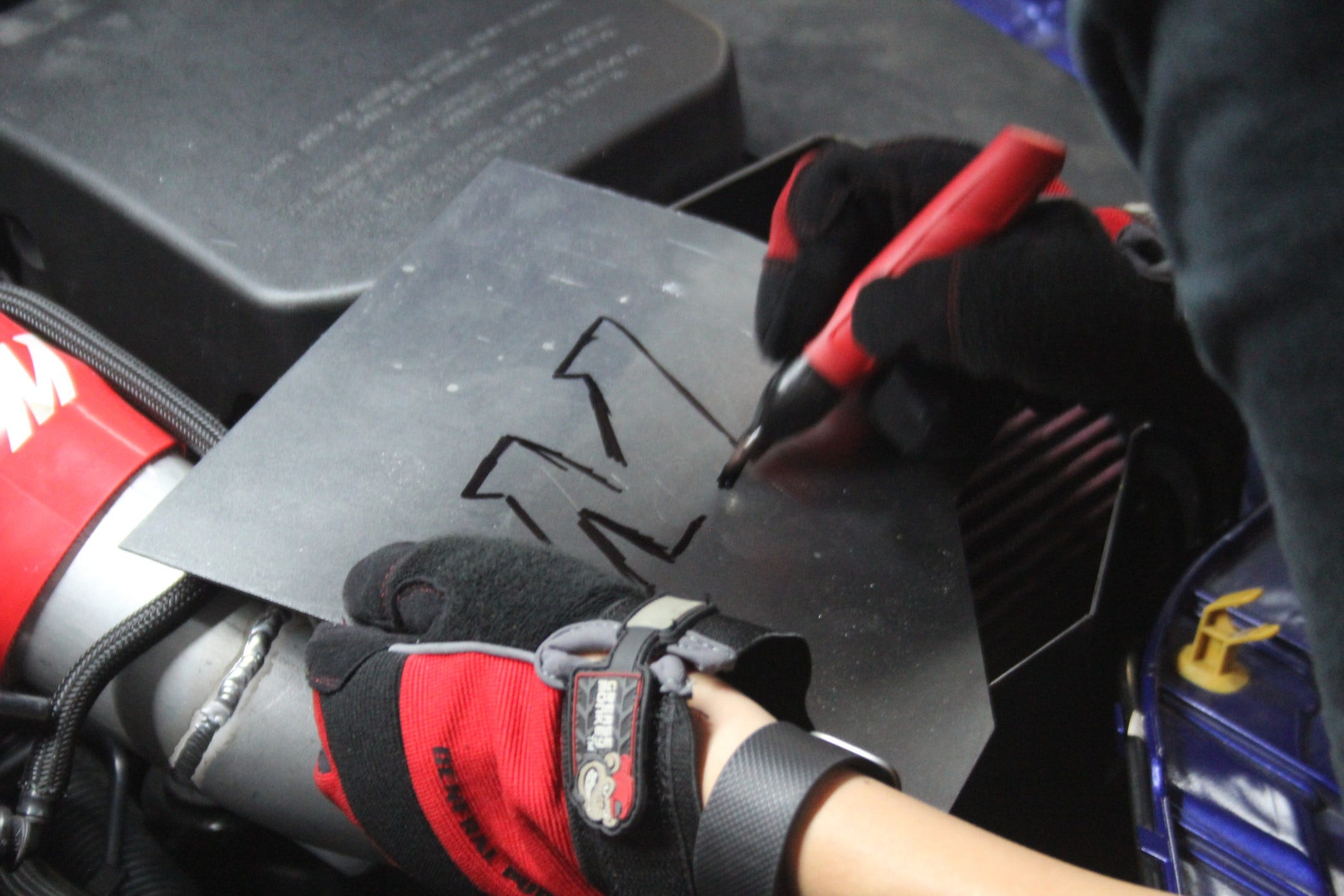 Fabricating the Prototype - Focus ST Intake R&D, Part 2
We have been hard at work developing our 2013 Ford Focus ST intake system. When the stock intake system was removed, there was room to get creative for improving airflow. Right off the bat, you can see how Ford designed its intake to grab as much cold air as possible by using the two tubes that both conjoin at the front grille and connect into different points on the box. We know it will be important to retain this feature and include it in our airbox design for the Focus ST intake.
Fabricating the Prototype
With the removal of the stock Focus ST intake leaving a good amount of space, we wanted to design an airbox that uses that space effectively. After the space was carefully and thoroughly surveyed, we got to work fabricating and welding together a working prototype!
Extra Bracing
Now that it's time to test fitment, we want to be sure this system will stay secured. In order to protect this box from any vibration, we added a small mounting bracket that will bolt to the battery tray.
Here is the Focus ST intake mocked up!
Accommodating Ford's Unique Features
Here are a few shots showing our prototype intake box fitting the inlet tubes into the filter space.
Coming Up
Now that we have an idea of how this airbox will sit in the space, we need to do some testing to be sure everything stays tight and solid. Then it's on to dyno testing. We will have full video of the dyno pulls, complete with all the collected data.
Stay tuned!
-Diamaan