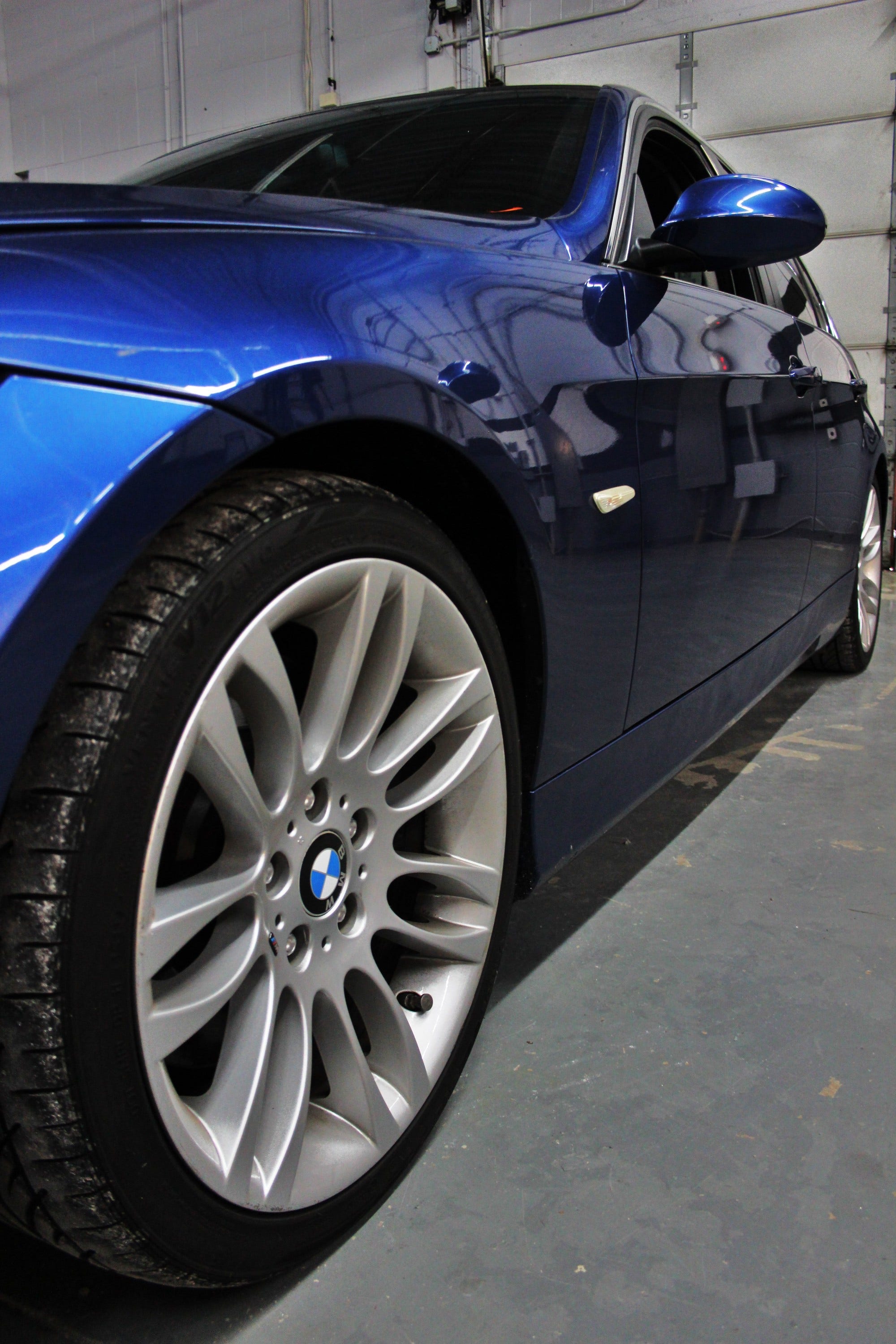 Developing a N54 Catch Can Solution, Part 1: Initial Prototype
Posted:
February 20, 2015
Interested in picking up our N54 oil catch can system? Check out more details on our product page linked below!
The BMW N54 is a fantastic engine that produces great power in stock form and responds very well to basic modifications such as exhaust and ECU tuning. However, if you do not stay on top of servicing your BMW, maintenance and repair bills can certainly cast a shadow on 135i or 335i ownership. One of the primary challenges is dealing with valve buildups caused by oil entering the intake tract. Because the N54 is a direct injection engine, it does not benefit from the valve cleaning properties that a port injection engine can offer. Massive buildup can result in a loss of power and can have a negative impact on vehicle driveability.
Installing an oil catch can will slow down the speed at which this buildup occurs. An oil catch can separates oil contaminants from the CCV system, thus preventing these contaminants from ending up in the intake. The valve cleaning maintenance schedule can be greatly extended, saving you money and time. Considering a catch can upgrade as a preventive maintenance item is a wise investment for both stock and modified vehicles.
With this in mind, we began our R&D process to develop a solid catch can solution for N54 owners!
Initial Prototype Design
We started this project with our new compact baffled oil catch can, which utilizes all the features in our full-size unit, but is more appropriate for tight engine bay configurations such as with the E90.
This unit has a few features that enhance performance and set it apart from other units on the market. First, we use a bronze filter that provides efficient separation of fuel and oil particles from airflow passing through the can. Also, the internal baffle you see in the image above provides more surface area for fluid to condense, which will prevent fluid sloshing during hard cornering. This unit is constructed from CNC-machined 6061 aluminum and has been utilized in all of the direct fit kits we've engineered so far.
With this unit in hand, we worked up a bracket that would situate the catch can toward the rear of the engine compartment, in the closest proximity to the lines on the CCV breather system. The diagram below shows the line (#9) that we would be addressing.
We began by fabricating a rough mounting bracket that would allow our can to mount to the firewall.
We then fit this into position so we could address the lines we would need to create.
We would then need to run lines to complete the kit. We typically use silicone to manufacture molded lines for these kits. We construct a prototype using bends and straight lengths of line to perfectly route the line around components.
Check out the final prototype lines.
First Prototype Concerns
After completing all these components, we decided to evaluate the design to determine if any characteristics needed adjustment or change. We immediately found two glaring concerns.
First, servicing this can was not going to be quite as easy as we'd like. We try to make servicing these kits as simple as possible, but with the can located under the cowl cover, emptying the contents would not be a single-step process.
Second, our existing ports on the lid appeared to be too small for the actual line diameter. Yes, we could gradually increase the line size from the catch can to the engine connections, but this would potentially restrict flow. This concern influenced our decision to develop an alternate design for this kit. The first task would be to develop a new catch can lid that would feature larger ports for greater flow.
Check back with us next time for a look at the new catch can design. For now, we leave you with an image of our 3D-printed design!
Thanks
Interested in picking up our N54 oil catch can system? Check out more details on our product page linked below!