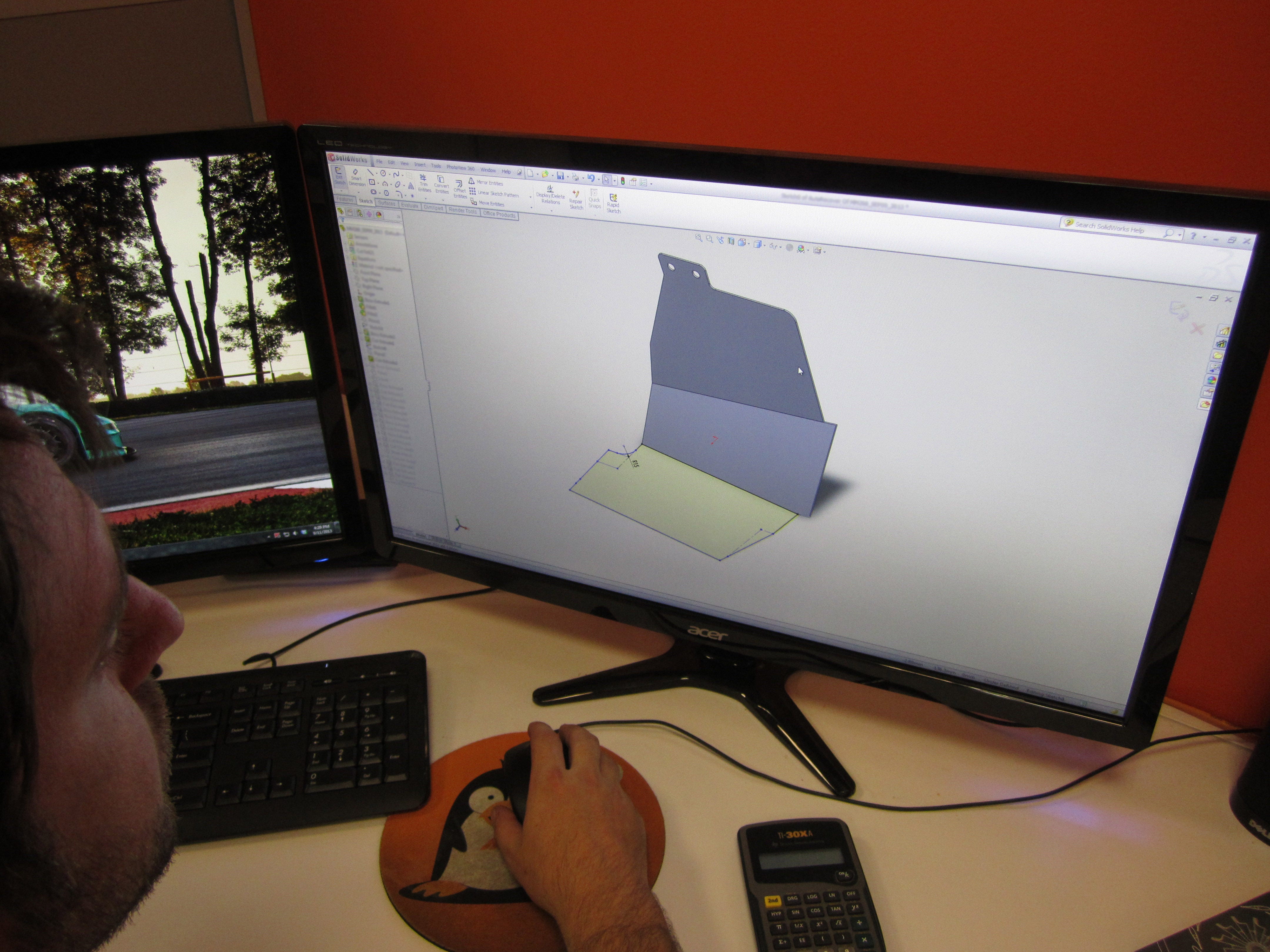 2008+ Subaru WRX/STI Performance Air Intake Part 2: Prototype Design
Posted:
February 10, 2014
Interested in purchasing our WRX/STi intake? Check out more details on our product page linked below!
Here we are at round two of product development. The shear, brake, and welder had quite a workout as our team set to work on developing two very different prototypes for testing.
The first design was rather unique and emulated the factory system quite well. This large, box design used a standard panel filter and pulled cold air from the fender/wheel-well area. This unit was very well designed and would keep your engine bay appearing OEM while providing improved power and tone. The design used a large box of undecided material for construction (aluminum vs. plastic) and a short length of piping to house the mass airflow sensor (MAF). While this unit was under construction, a new design was also explored. This one used aluminum intake piping off the inlet tube running into the fender liner where a cone filter would be used. For improved heat resistance, a shield was developed to block/reduce any engine bay heat from protruding into this cavity and heat soaking the filter.
Each intake design was treated to a 3D printed MAF adapter that was then epoxied to the piping so we could easily bolt on the Subaru OEM MAF.
Heat soak = a bad time. With a heat-soaked intake you can expect increased air intake temperatures (AITs), which would result in a higher possibility of detonation and also likely pulled timing and decreased performance. Not using some form of heat protection on your intake system, such as a shield, can result in a warm/hot air intake, which really defeats the purpose.
Another important aspect of the intake design is airflow. Stock intake systems are known to be quite restrictive. They are designed to filter air properly and eliminate any chance of moisture in the intake tract. In doing so, airflow is restricted, which can cause a reduction in performance. An engine is essentially an air pump. With less restrictions on the intake and exhaust, the engine can be more efficient and will respond better to other upgrades such as camshafts, tuning, headwork, etc. Increasing airflow and reducing turbulence will be key components of our intake development, especially with our intentions to increase power output. Next, we will venture into prototype testing on our dyno!
Interested in purchasing our WRX/STi intake? Check out more details on our product page linked below!