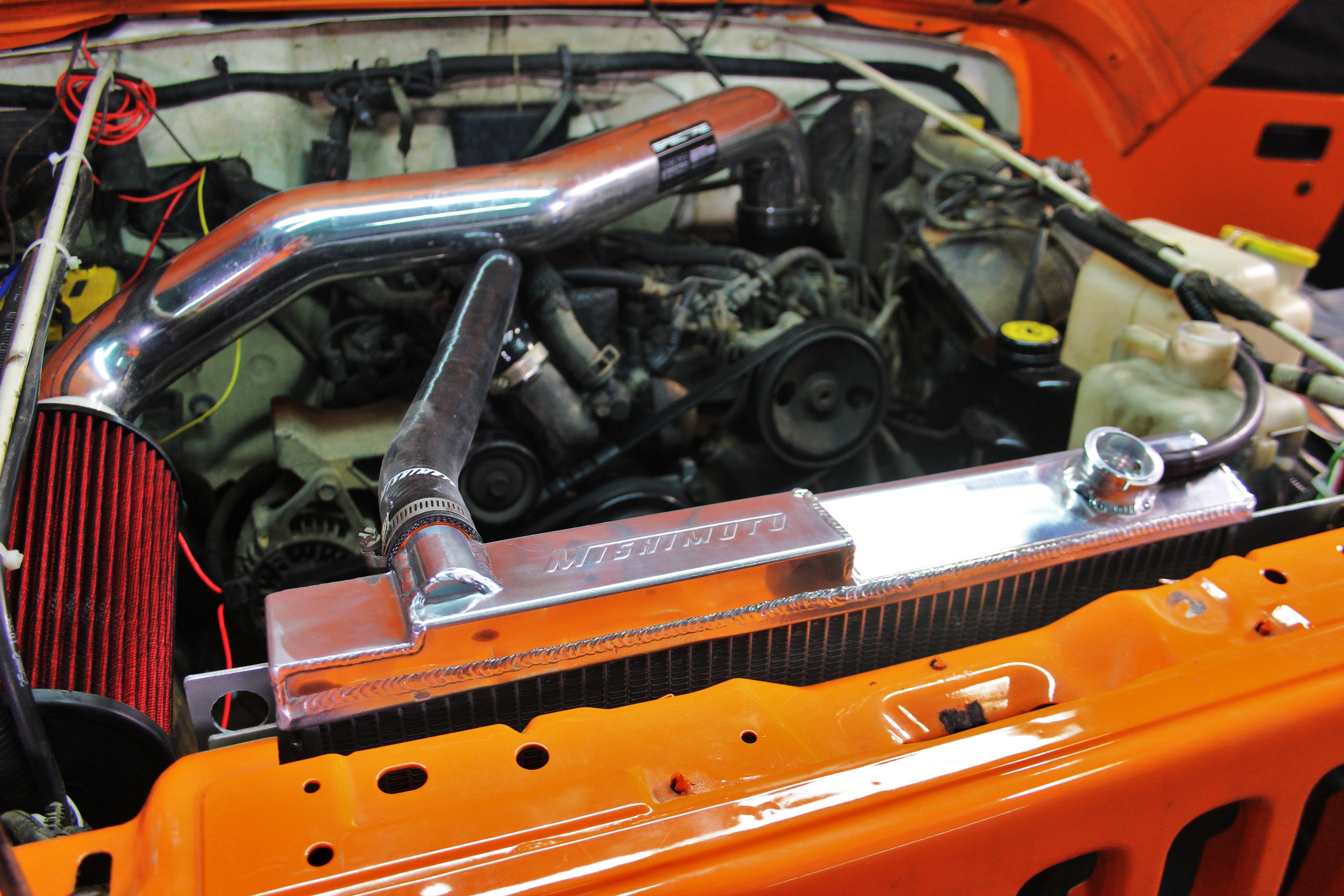 Interested in purchasing our YJ/TJ electric fan setup? Check out more details on our product page linked below.
Quite the project this Jeep TJ electric fan shroud kit has been! We've gone through a few design iterations and conducted some pretty cool testing to ensure that our product will adequately cool both the 2.5L and the 4.0L.
Testing Results
The last portion of our article series showed the testing apparatus and our plans for extended idle testing with our Jeep TJ electric fan kit. We would be monitoring coolant temperatures to see the impact of an electric fan as opposed to a mechanical setup provided by the factory.
Testing Conditions
Ambient temperature: 72°F
Testing timeframe: 1400 seconds (23.3 minutes)
Vehicle: Jeep Wrangler
Continue Reading »