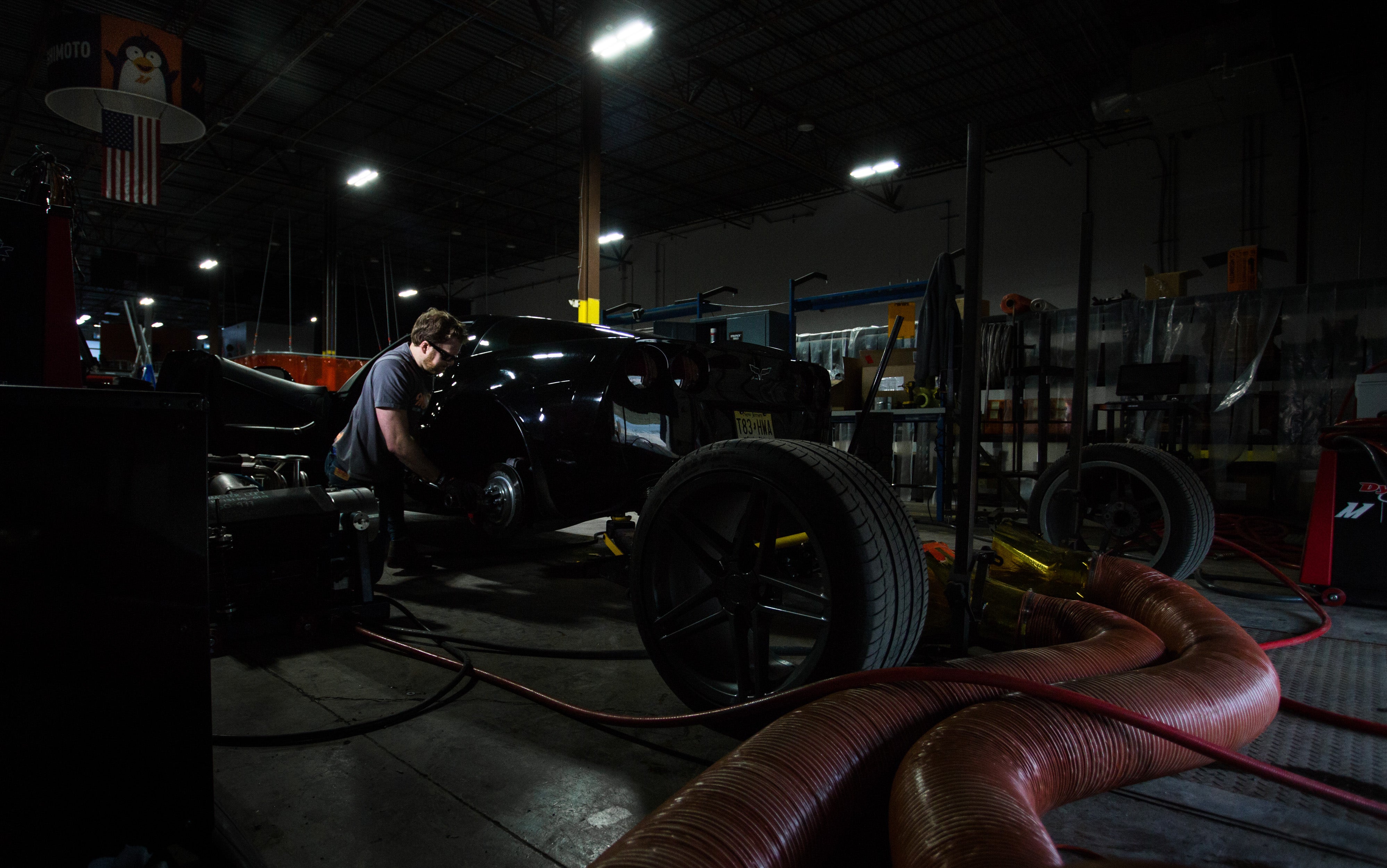 LEGENDARY COOLING - PERFORMANCE RADIATOR R&D, PART 4 - Dyno Results
It's been three months since our loaner Z06 last bellowed throughout the shop, but our ears are still ringing. The C6 is the very definition (more like DEAFinition) of the American sports coupe. Boisterous doesn't even begin to describe our loaner Corvette. By now, though, we all know how hot these cars are, both figuratively and literally. We're finally at the point where we can test and see just how much of that actual heat we can remove with our new aluminum radiator.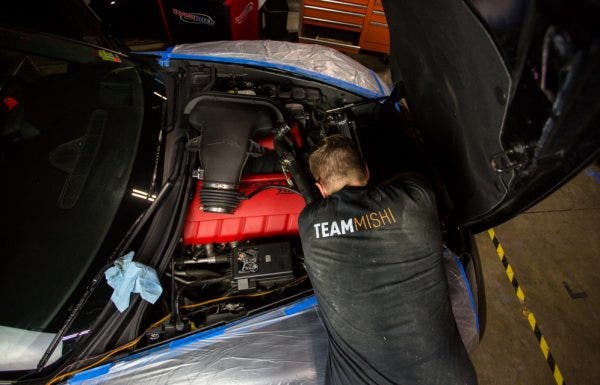 Ice Packs
Before we could berate your senses with the full-frontal assault that is the Z06, we had some shop upgrades to fit in. Specifically, we had to make sure that our Dynapack system was up to the task of challenging the ferocious LS7.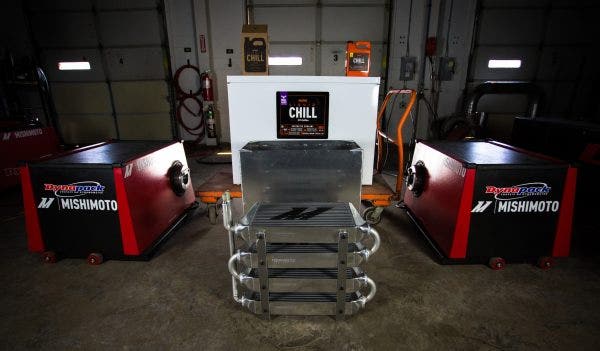 Our current setup is rated to handle horsepower and torque specs well above what this V8 can put out; however, as we found testing other high output vehicles like our line of Powerstrokes, excessive heat can put a real damper on our testing. Given that our loaner Corvette would likely cause the same sort of heating issues, and developing cooling products is sort of our thing, we devised a solution to keep our dyno testing on track.
With the help of our super chilled cooling solution, we were able to keep that massive LS engine screaming on the packs for longer durations, yielding more accurate and thorough results.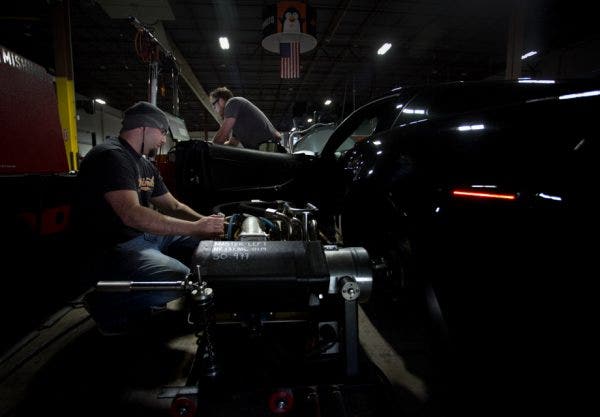 Bringing the Track Home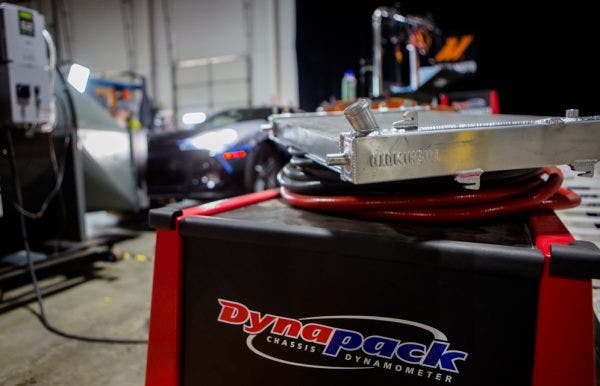 Race tracks are expensive. Whether it be owning one or just participating in a track day, it's always a heavy toll on the bank account. While we'd love to have our own test circuit here at Mishimoto, it's just not in the budget. Plus, we're pretty sure our neighbors wouldn't love the idea of turning the business park into a Grand Tour style road course. So, we did the next best thing and brought the track to us.
It's a wonderful world of technology that we live in these days, and with testing equipment becoming more advanced and racing simulators advancing in realism, we devised a way to pull realistic testing results from our C6. Using the simulator, Project Cars 2, we were able to run our Z06 around the Brands Hatch Indy Circuit and record the engine load throughout the different points in the course without ever having to leave Delaware.
Before we dive straight into how well our radiator performed on our race program, it's important to first go over why we decided to run our test this way. Sure, we could run a few load tests, collect heat data, and then call it a day. I don't know about you, but I wouldn't drive a Corvette designed for the track three minutes at a time at 70mph. These C6's are built to whip through the bends and roar down the straights, both of which offer varying conditions for the cooling system. With that, we wanted to test how effectively our new design would reject heat both on and off throttle given differing water pump speeds.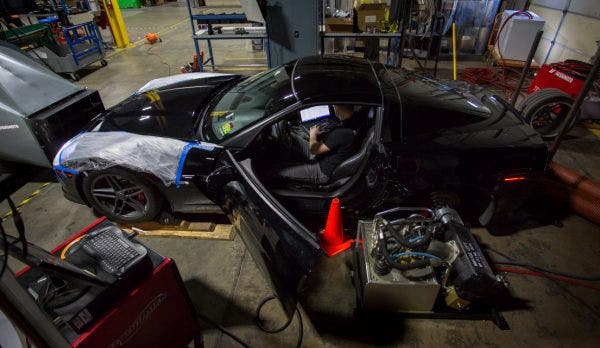 With the simulation data collected and fluctuating engine load information entered into the system, our Dynapack control unit was ready to push our new designs and the stock radiator to the limits. The way this simulation test works is we're able to leave our C6 in 5th gear, and the dyno system takes care of the rest. By changing the load on the rear wheels via the individual pack, we're able to simulate the sweeping bends, gear changes, and mashing the throttle to collect our temperature data.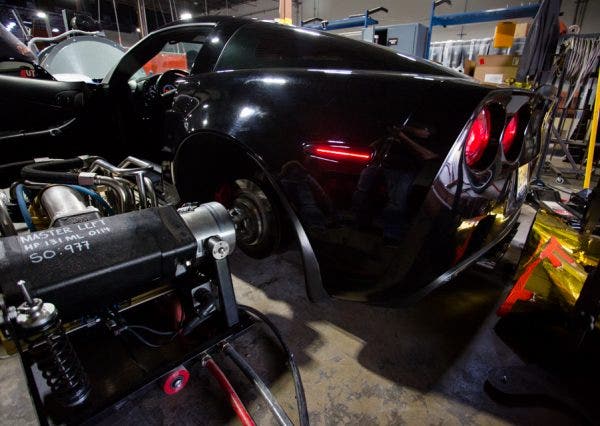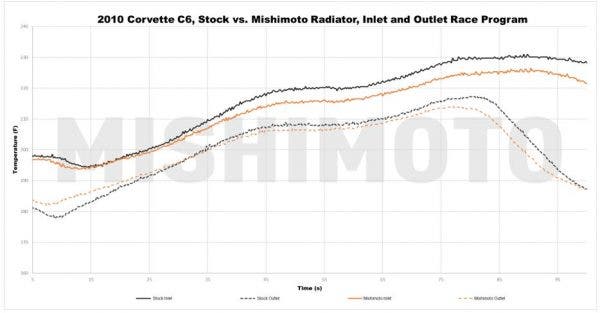 We didn't take it easy on this Z06. In the week that our loaner "Vette spent at the R&D facility, it made plenty of trips around our simulated track, on top of several load tests. Through our rigorous testing, we found that our 50mm, two-row core performed above the rest, dropping coolant outlet temperatures 5-10°F over the stock heat exchanger when coupled with a 180° racing thermostat. For another view of our dyno testing, and to hear the LS7 in action, make sure you check out our full-length development video.
While our ears might not fully recover from the un-muffled might of Chevy's seven liter LS engine, we found a way to help salvage hot, summer track days from being cut short. With the almost complete lack of airflow through the front cooling stack in the C6, our engineer was able to squeeze a larger core into the front of the Corvette, complete with the "Goldie Locks" standard of fin pitch and density. Make sure you upgrade your C6's cooling package today!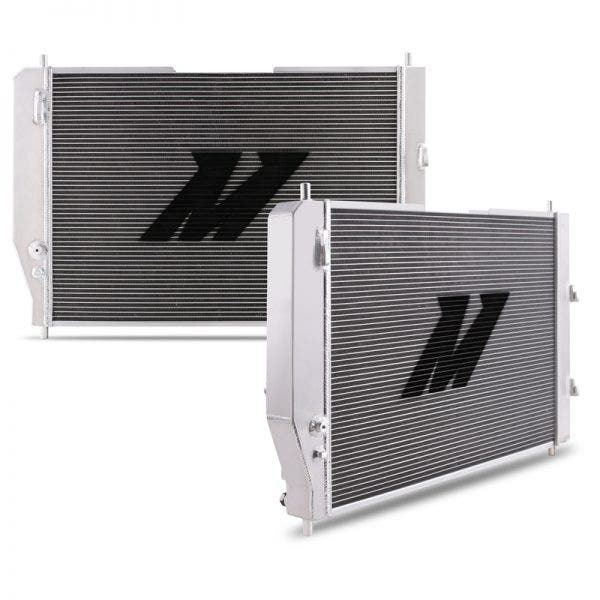 Thanks for Reading!
 -Nick