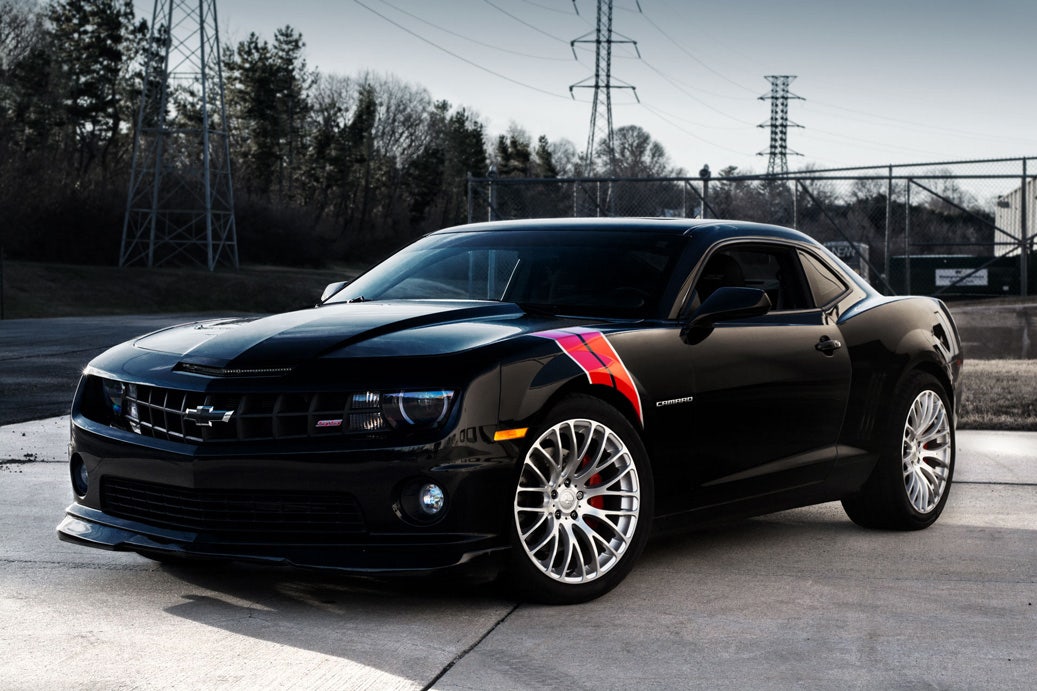 Cooling the American Dream - Radiator R&D, Part 2: Performance Testing
If you grew up working on cars, you're probably familiar with the clamor that a wrench makes when it hits metal. This sound was once the soundtrack of America, the marching drum of industry. But then came the modern age and that clamor was replaced with the dull thud of plastic. Now, everything is made from plastic. Your computer, your table, your car: plastic. Your Camaro radiator is partly made of plastic, but Mishimoto is changing that.
At Mishimoto, we see ourselves as modern alchemists, turning plastic into gold"well, aluminum really. It's no secret that aluminum is far more durable than most plastics. Eventually, that plastic radiator end tank is going to crack or break, leaving you and your Camaro steaming at the side of the road. It's hard to predict when this will happen, but it is easy to prevent.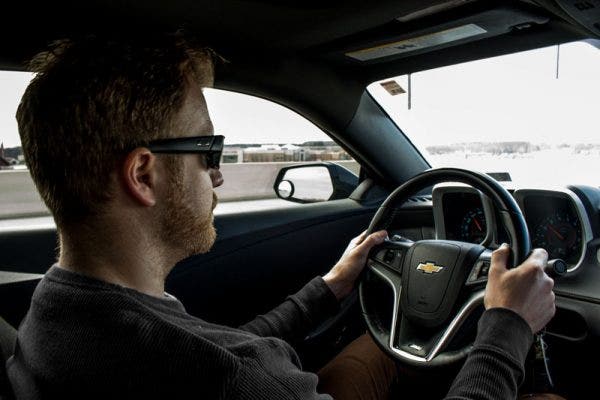 Our last post ended with our production sample installed on our volunteer Camaro. The fit was flawless and the time had come to see if our hard work had paid off. It was finally time for performance testing. With the cooling system bled and a trail of wires connecting engine to computer, the project engineer, Jason, and I jumped in the car and hit the road.
Turning out of our engineering facility, the Camaro's thundering exhaust cleared the roads ahead of us. We swept up the I-95 on-ramp and, unleashing 400+ horsepower, Jason began the test. After numerous runs, backs shoved into the bucket seats and the LS3 snarling at traffic as it passed by, we headed back to the shop to analyze the data.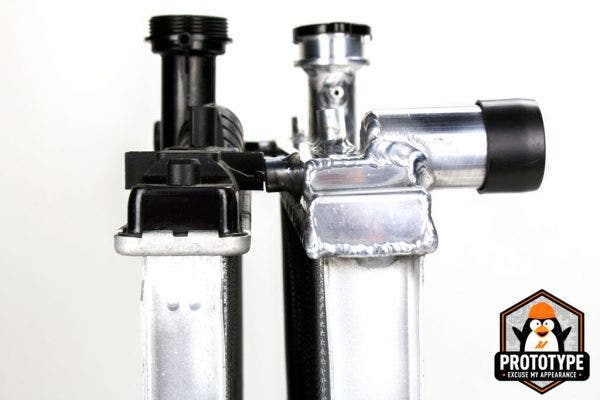 With all-aluminum end tanks, an almost 5mm thicker core, and 22% greater coolant capacity, we were confident that our radiator would significantly out-perform the stock unit. We were not disappointed. These LS3 and L99 Camaros tend to run hot, putting a lot of stress on the cooling system and their owners. With the stock radiator, we were seeing coolant temps averaging around 180°F at the radiator inlet. Our radiator lowered the inlet temperature by almost 40°F under the same conditions. The result is less stress on the engine, and your heart.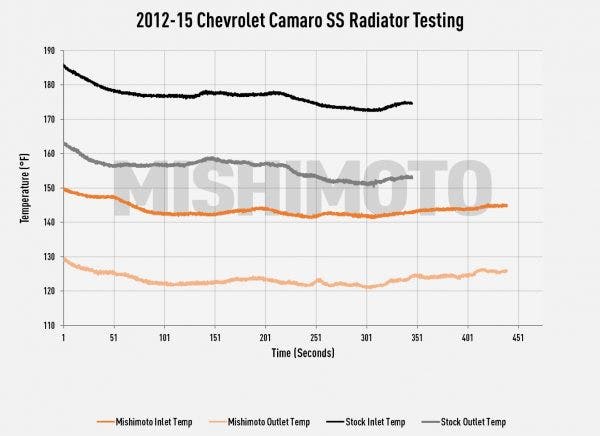 With our performance testing complete, we're getting ready to start the pre-sale for this 2012-15 Camaro SS radiator. Make sure to keep an eye on this blog and forum posts for a link to the discounted pre-sale.
Thanks for reading!
- Steve