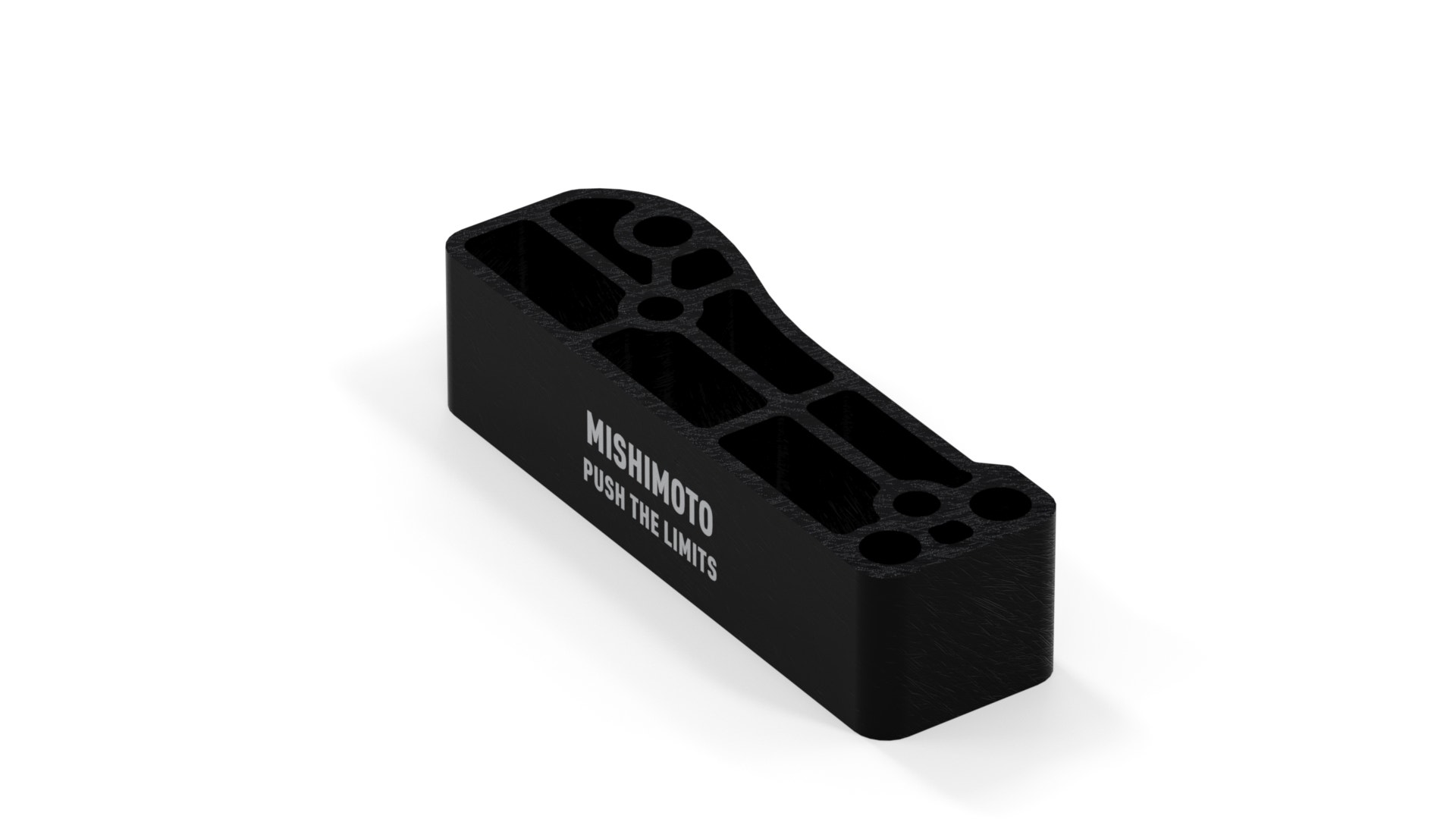 The Heel-Toe Hero - Focus RS Pedal Spacer R&D
Posted:
September 12, 2016
From its conception, the RS was designed to be an enthusiast's dream. The car is beyond agile and begs to be driven within inches of its limits, and assuming its driver is alive and breathing, they are more than happy to oblige. If you have driven a Focus RS, you know that it is happiest heading into a corner, hunkered down, with the RPMs up. With the aggressive driving style that the RS demands, comes the dark art that is heel-toe. Only the best can tame the RS with properly executed downshifts, and in return it will reward you with the exhilarating feeling of powering through a corner.
At Mishimoto, we love driving our RS, and in the process of testing various parts on our engineering vehicle, the idea for the pedal spacer was born. We noticed that the gas pedal sits low in respect to the brake pedal which makes for difficult heel-toeing. By bringing the gas pedal higher, it will sit even with the brake pedal, allowing the driver to roll their foot more easily.
The spacer is a simple, yet effective, modification. It mounts between the firewall and the gas pedal mounting points, bringing the pedal closer to the driver's foot for optimal heel-toe action.
We first 3D-printed a prototype for fitment purposes, then wasted no time in slicing the final prototype on our waterjet.
The spacer is constructed of 6061 aluminum and brings the gas pedal 1.6" off of the floor. Enthusiast tested and approved, the pedal spacer is an excellent addition for any Focus RS at the track.
Pre-Sale
Without any further ado, we are launching the pre-sale for our Focus RS pedal spacer. Check out the Pre-Sale details and let us know what you think. With great power comes great responsibility, and we trust that you will use your new found footwork for good.
Stay flat out my friends.
Sara