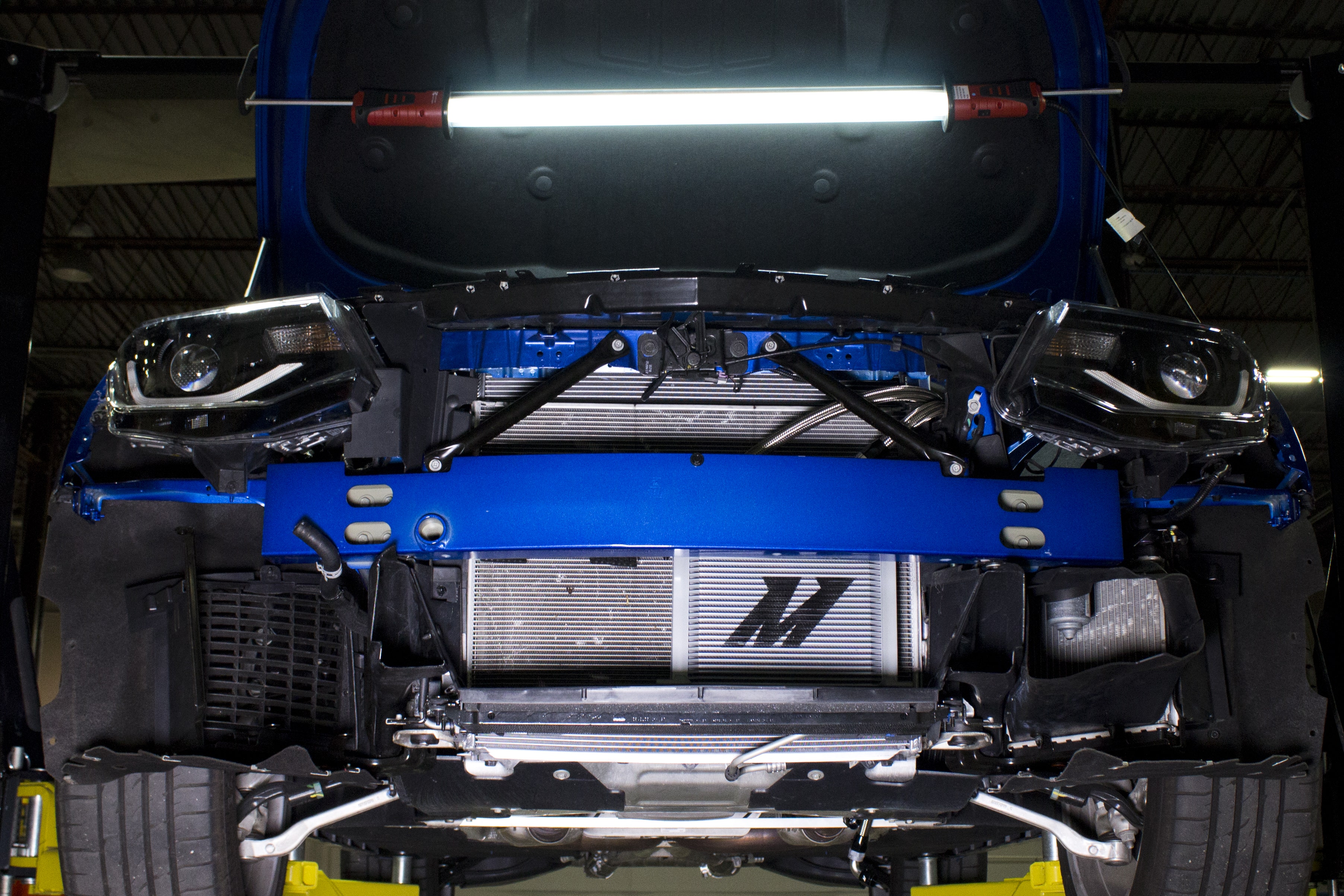 It's Only Cool'n' Oil (but your SS likes it) - Oil Cooler R&D, Part 3: Pre-Sale
Interested in purchasing our 2016+ Camaro SS Oil Cooler in silver or black? The discounted Pre-Sale continues here!
As the summer drags unremittingly further into the humid, heavy annals of August, it continues to push our air conditioners to the very cusp of their abilities, and I can't help but to dream of cooler weather. I will certainly miss the summer, but a break from the hellish bake of these past few weeks will certainly be welcomed.
It's pretty safe to say there's not a whole lot that your Camaro likes about this weather. The joy of being on the road notwithstanding, this persistent heat does not otherwise make your car very happy. However, we want your Camaro to enjoy what's left of summer; that's why we have recently released a Mishimoto 2016 Camaro oil cooler for your SS, and the discounted pre-sale continues!
Refresher: The Data       
For those of you who missed the previous post, check it out to get a better idea of how effectively our Mishimoto 2016 Camaro oil cooler lowers oil temperatures. Additionally, you can read more about our testing process and check out a pressure graph.
Now, let's check out some photos of the install so that you can see how these 2016 Camaro parts will look on your car!
Photos
The sandwich plate, available in both thermostatic and non-thermostatic versions, sits nicely between the stock filter location and the filter.
The lines run from the sandwich plate, up the side of the engine bay, and then to the heat exchanger in front of the radiator. They fit perfectly and provide a high level of durability and resilience, while looking great at the same time.
Let's check this baby out from the front!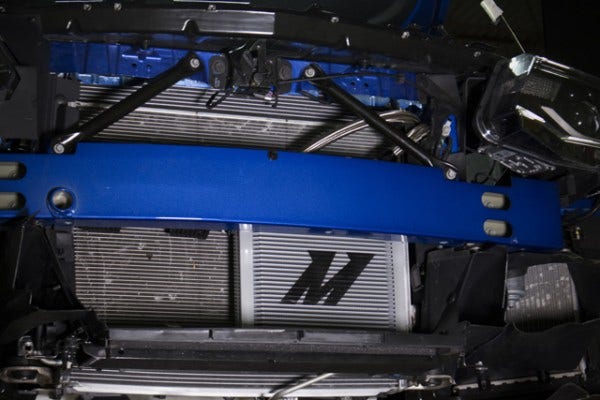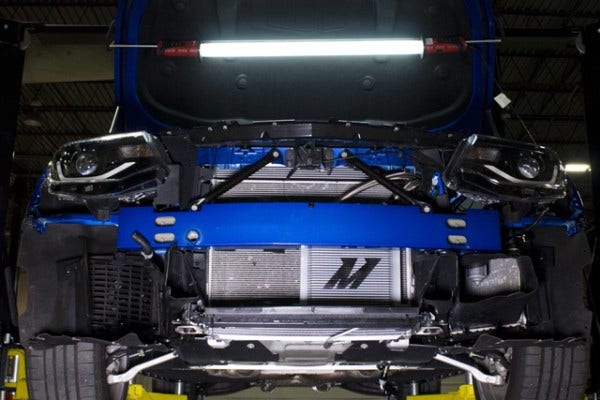 Pre-sale!
The pre-sale continues in full force. Make sure you grab your 2016 Camaro oil cooler at the discounted pre-sale price before it's too late.
Until then, thanks for reading, and enjoy the rest of a wonderful summer!
- Gardiner