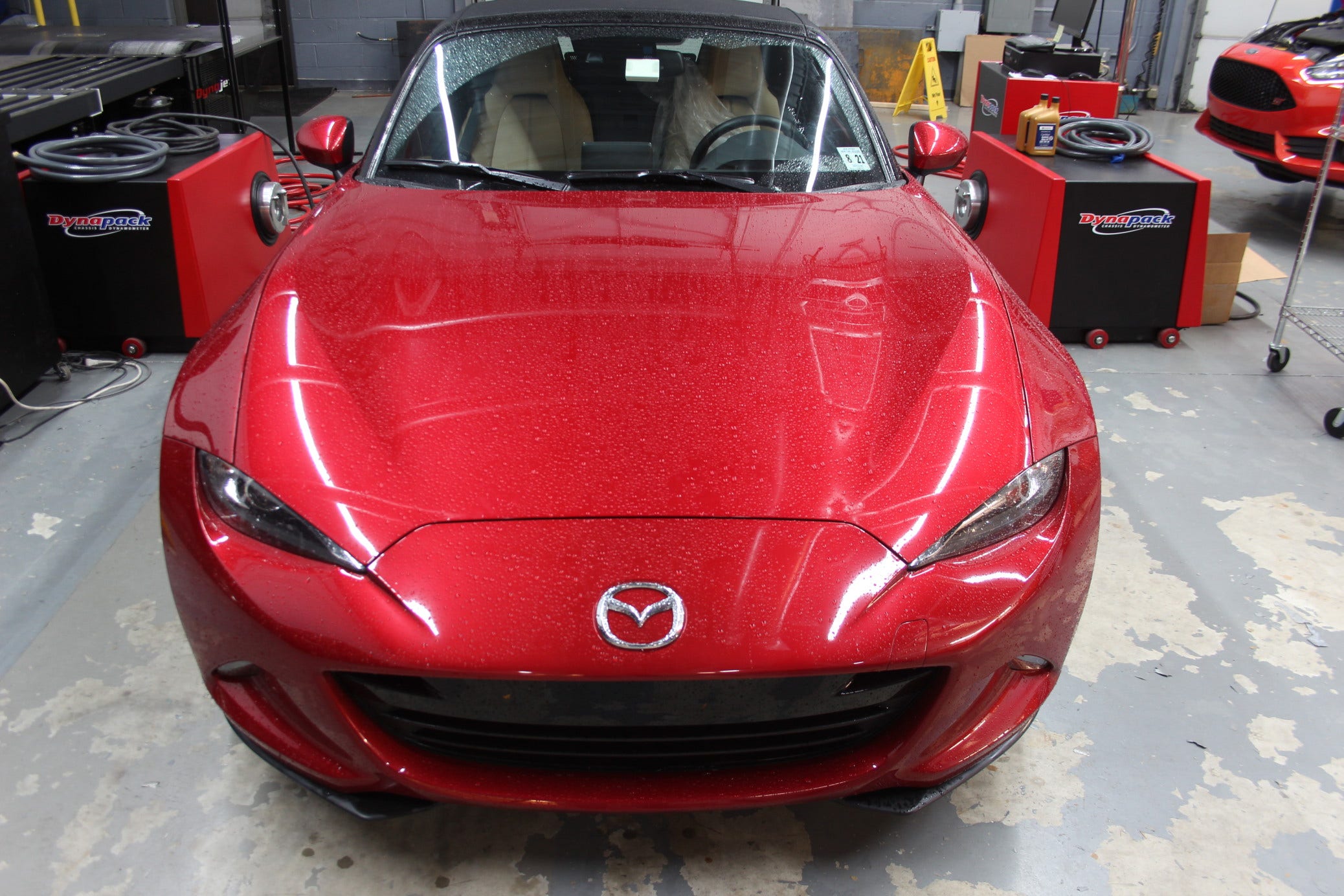 Prototype Sound Clips - ND Miata Intake, Part 3
Posted:
November 30, 2015
We want to be absolutely sure we are designing an intake that will provide what the MX-5 enthusiasts crave from such a product - sound, throttle response, looks, and of course, driving feel and performance.
Our prototype is still in the testing process so we do not have dyno results quite yet. Instead, to hold everyone over till our next, more substantial update, we have some sound clips of the prototype being tested on our Dynapack. Keep in mind, this is just a prototype and does not feature any finalized production-quality components. We just wanted to give our readers a quick peek into what is going on behind the scenes.
In the clip below, we have a short sound comparison of the stock intake vs. our prototype. The airbox lid is removed so you can clearly hear the sound. Some of the footage may look familiar, as it is from some of the same sound clips from our very first dyno video. Now on to the sound clips, check it out below!
What did everyone think? Can you hear the new growl this intake gives this brand new Skyactiv two-liter? Post your thoughts below!
We are still working on finalizing the intake design and providing everyone with performance numbers. Stay tuned for our next update, and thanks for reading!
-Diamaan