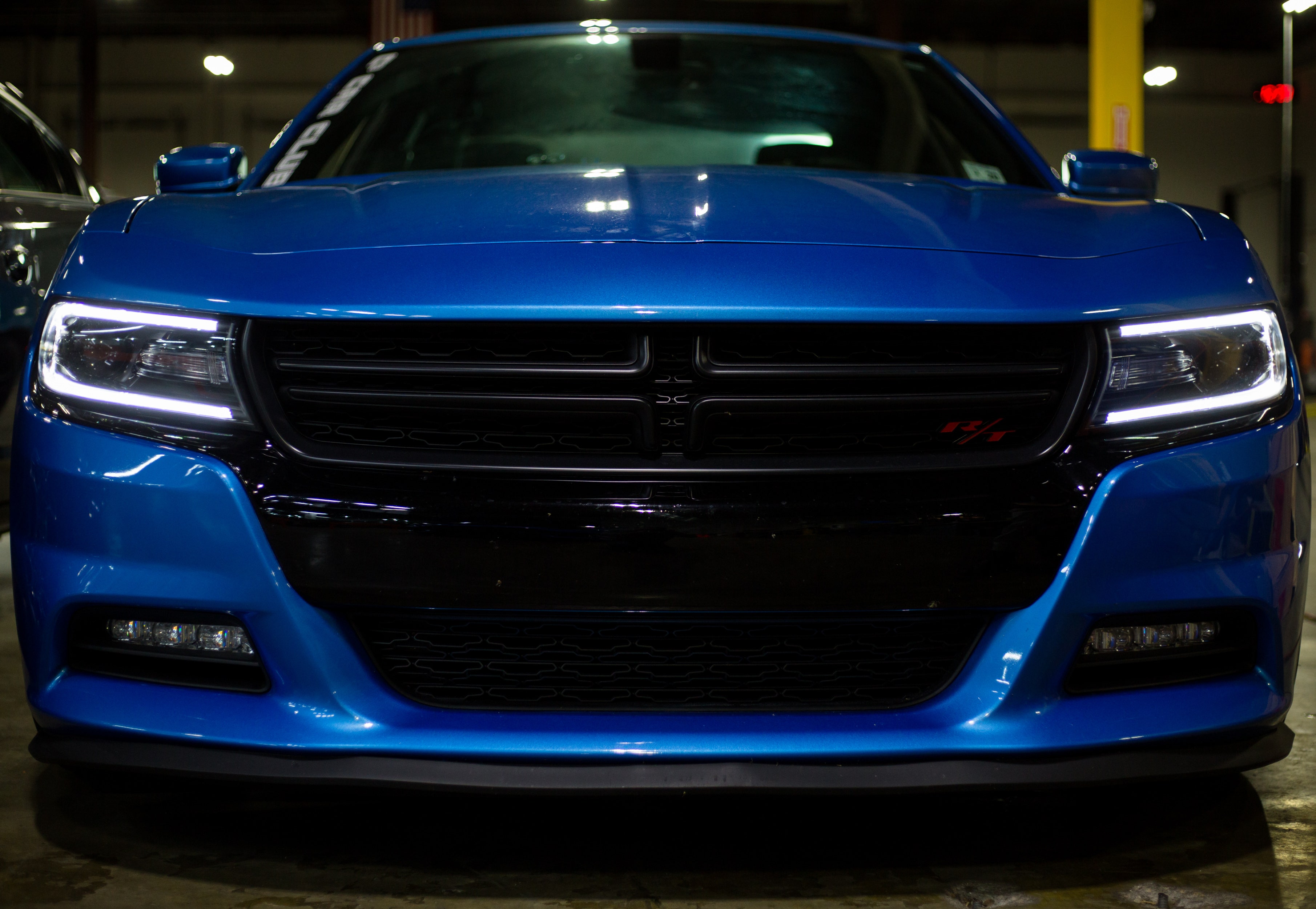 Finishing Touches - 2011+ Dodge Charger and Challenger Aluminum Expansion Tank R&D Part 1 - Stock Review
I have a confession to make. I've never been a fan of American muscle cars. Most of this sentiment can be attributed to my two older brothers, who both molded my young mind to favor BMWs, Audis, and Mini Coopers over the fire breathing V8s of Detroit. Don't get me wrong, I have nothing against the mighty muscle car. In fact, it's almost a strange concept as an automotive enthusiast not to have a soft spot for engines measured in cubic inches. With a roaring V8 in the front that sends all that power to the rear wheels, creating warp speeds in a straight line and slide happy turns, it's no wonder such qualities would draw in crowds chomping at the bit for the next fast Mopar. Not me, however. I preferred to stay behind the wheel of my tiny hot hatch back. That was, of course, until I drove this Charger.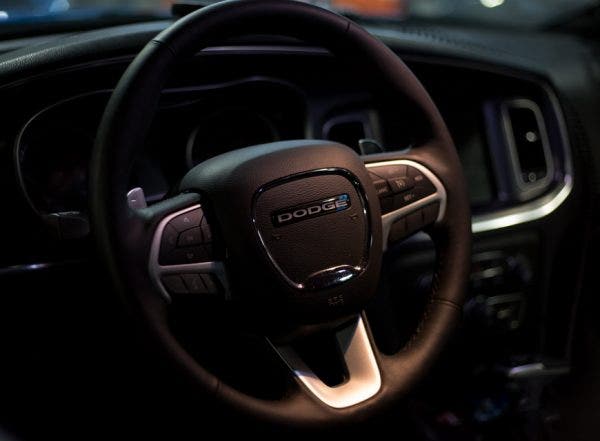 Luckily for me, and the rest of us here at Mishimoto, my friend Larry has always been a fan of Mopars, and was gracious enough to loan us his modified 2015 Charger R/T in the vibrant B5 blue. Something about the bellow it made on the first start up changed the prejudices I used to have about muscle cars, and I'd be lying if I said I didn't do a search for "15+ Chargers that same day. Lo and behold, I get it now.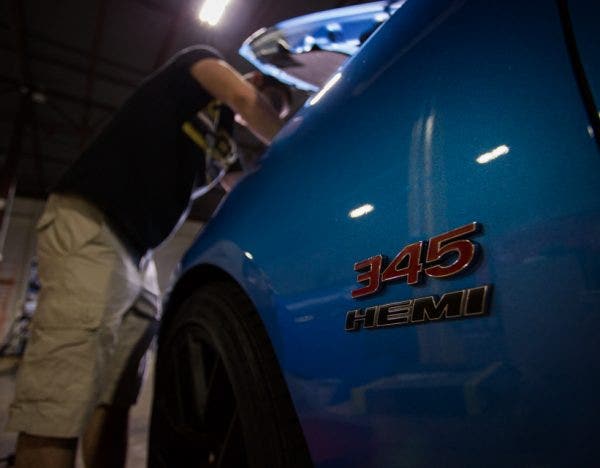 Upon raising the hood to unveil Dodge's versatile 5.7 V8, I also get why there is such a market for aftermarket paneling and engine bay accessories. While most of the engine bay is nestled under some sort of cover to keep up the Charger and Challenger's orderly demeanor, there are a few components that do their best to cause blemishes. For instance, the stock airbox utilizes one of the infamous "waffle iron" induction hoses, attached to a plain polyethylene box. It's not something that "wows" the crowd, to say the least. Luckily, that is one of the first items replaced in the name of performance and appearance with these cars, on top of covering the nest of ABS lines. Even with those hidden, there's still one main eyesore left under the hood, the translucent white expansion tank.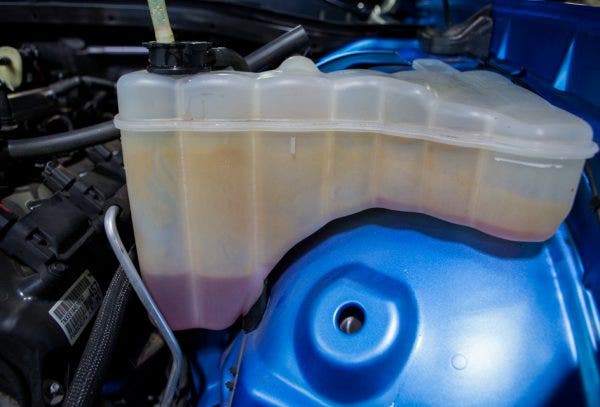 There are a few issues with this expansion tank at first glance, the first being that it sticks out like a sore thumb against the rest of the engine bay. Its bulbous shape doesn't fit in with the rest of the flat and angular surfaces. While the white and translucent polypropylene is the obvious choice for Dodge and most other manufacturers for any sort of reservoir tank, it clashes with Dodge's current aesthetic. Granted, this construction is vastly popular in the general manufacturing of vehicles because not only is it inexpensive to mass produce, but it also makes for easier monitoring of your coolant level. Those are all valid pros for equipping the flagship full-sized sedan and sports coupe with them, but at the risk of sounding like Regina George (yes, that was a Mean Girls reference), it's ugly.
Even though Dodge might not be experiencing problems yet with degrading tanks, the constant heating and cooling cycles take their toll on the plastic construction. Cracked expansion tanks are not only the worst way to cut your cruise short, but coolant soaking into your engine bay components looks worse than an unsightly tank.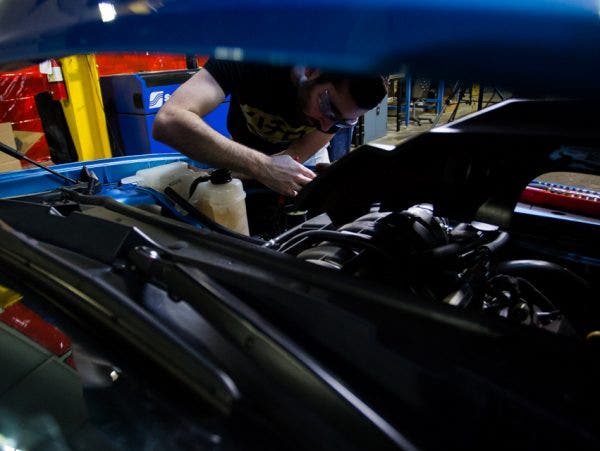 Keep an eye out for the design plans and strategies to improve the look under the hood of your Chargers and Challengers, and increase the lifespan of your coolant system.
Thanks for Reading
-Nick