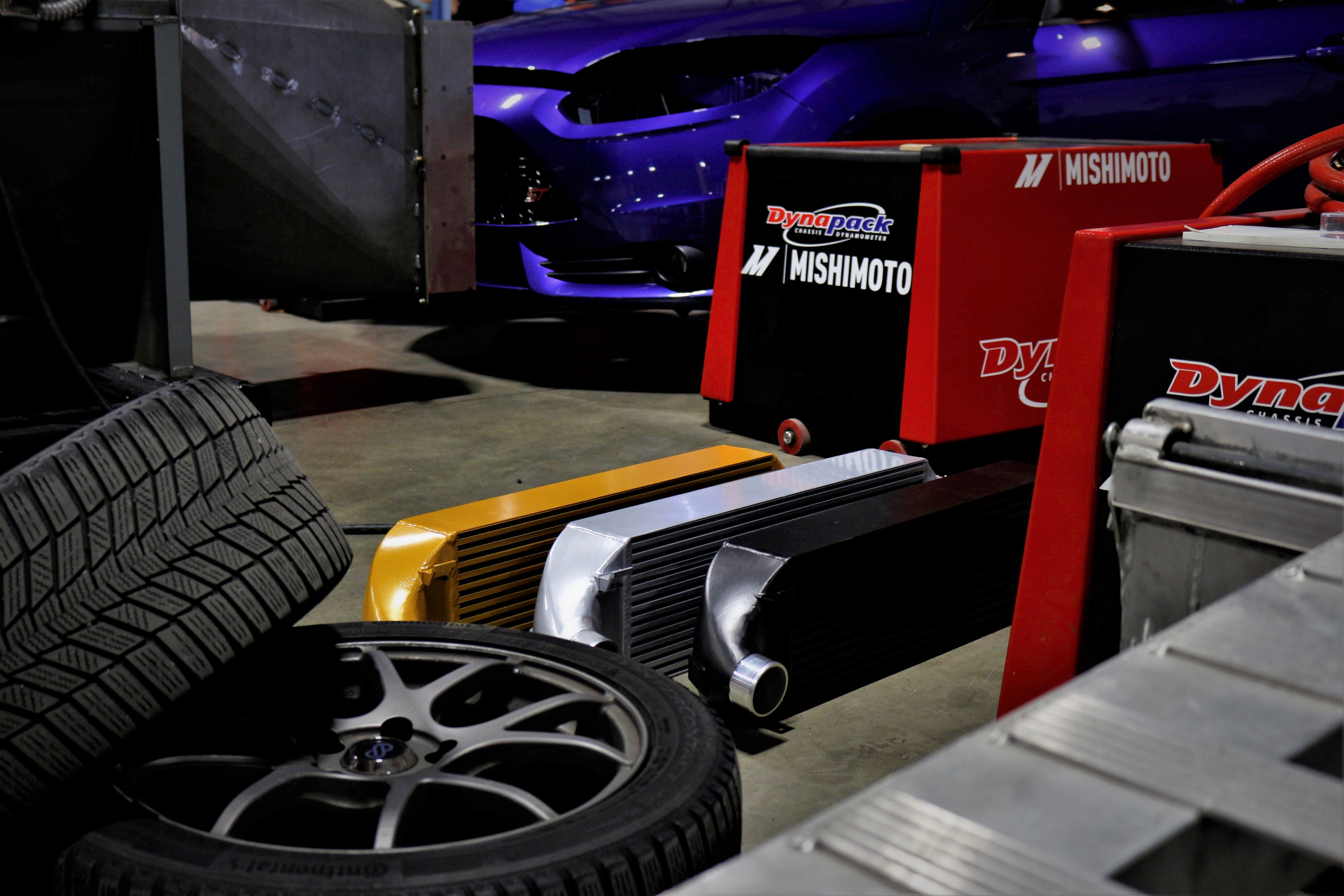 Cooler Than Winterfell - Intercooler R&D, Part 3: Does It Perform?
We've noticed that the 2013+ Ford Focus ST has little wiggle room when it comes to gaining power strictly from bolt-on parts. Even with stage 3 tunes, not many ST's out there see horsepower numbers beyond 300-350hp. That barrier can be surpassed with the use of ethanol or a bigger turbo, but on a stock turbo and pump gas, those numbers aren't going too far north.
With our intercooler, we wanted to bring on some positive effects for the power in this stubborn 2.0L engine. While power is important, we also needed to monitor the outlet temperatures with a visual analysis of heat transfer across the core.
One of our newer pieces of equipment is a neat little camera that detects thermal activity. It has been pivotal as our visual aid when looking at heat-soak and dispersion across stock intercooler applications, as well as our upgraded prototypes. We used it on our loaner ST to see how the stock unit handled the heat and how we could make it better.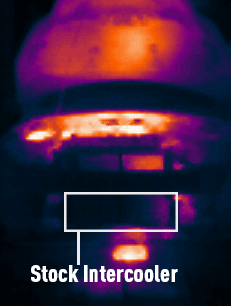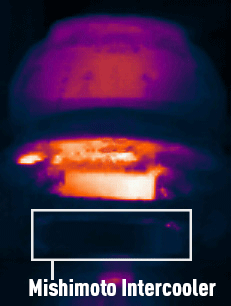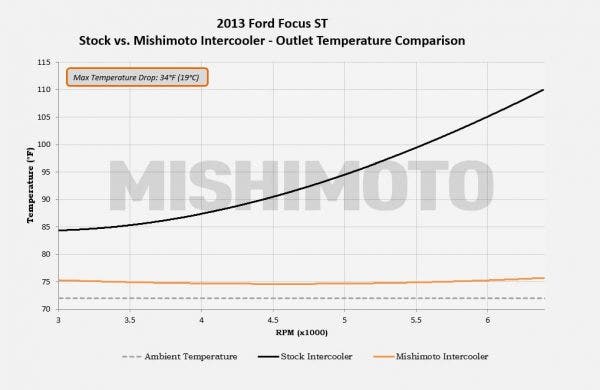 With maximum temperature drops at the outlet of around 34˚ F, our intercooler will surge much cooler air through your intake manifold, which increases the potential for power and efficiency. This drop is substantial considering how heat soaked the stock unit was after the dyno run. Everything was done on stock intercooler pipes with no other modifications done to the car, so these results reflect what you should get out-of-the-box.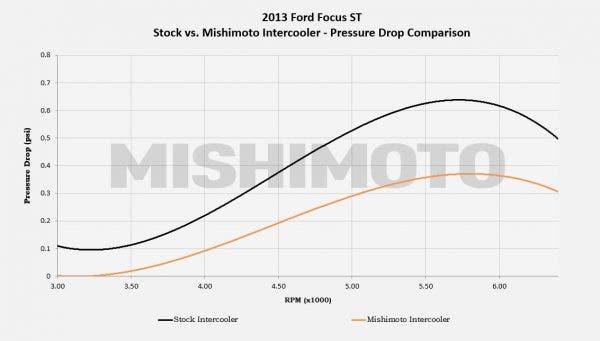 This outlet temperature drop can generally result in pressure fluctuations, which meant we had monitor pressure drop as well. We measured a drop of around 0.4 psi in the stock unit, while our prototype had a drop of 0.2 psi. Truthfully, this isn't a staggering change as we can see that both units are good heat exchangers, but every bit still helps when it comes to airflow, especially for this car, since power is not easy to squeeze out.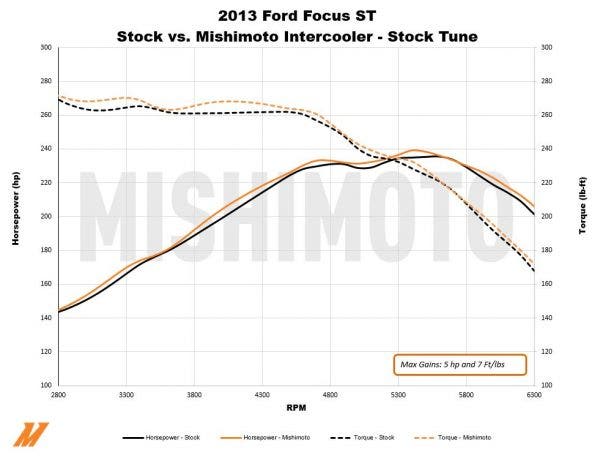 With our core, we saw gains of up to 5hp and 7 ft-lbs of torque. The horsepower curve consistently stays above baseline, with the most impressive bumps being sustained in the more usable parts of the powerband. Torque had some surprising jumps early on in our dyno runs as well, which means you'll really feel the gains early on.
Fitment
I mentioned in the previous update that we would be axing the active splitters. Due to space constraints, there wasn't enough room for them to stay on. We will be keeping the factory shrouding that come inside the front bumper though.
Other than the omission of the active splitters, this is going to be a direct-fit upgrade. The color options will range from the gold pictured above, Sleek Silver, and Black. Our presale for this part starts in just a few weeks, putting a close to the ongoing R&D for this product.
-Diamaan