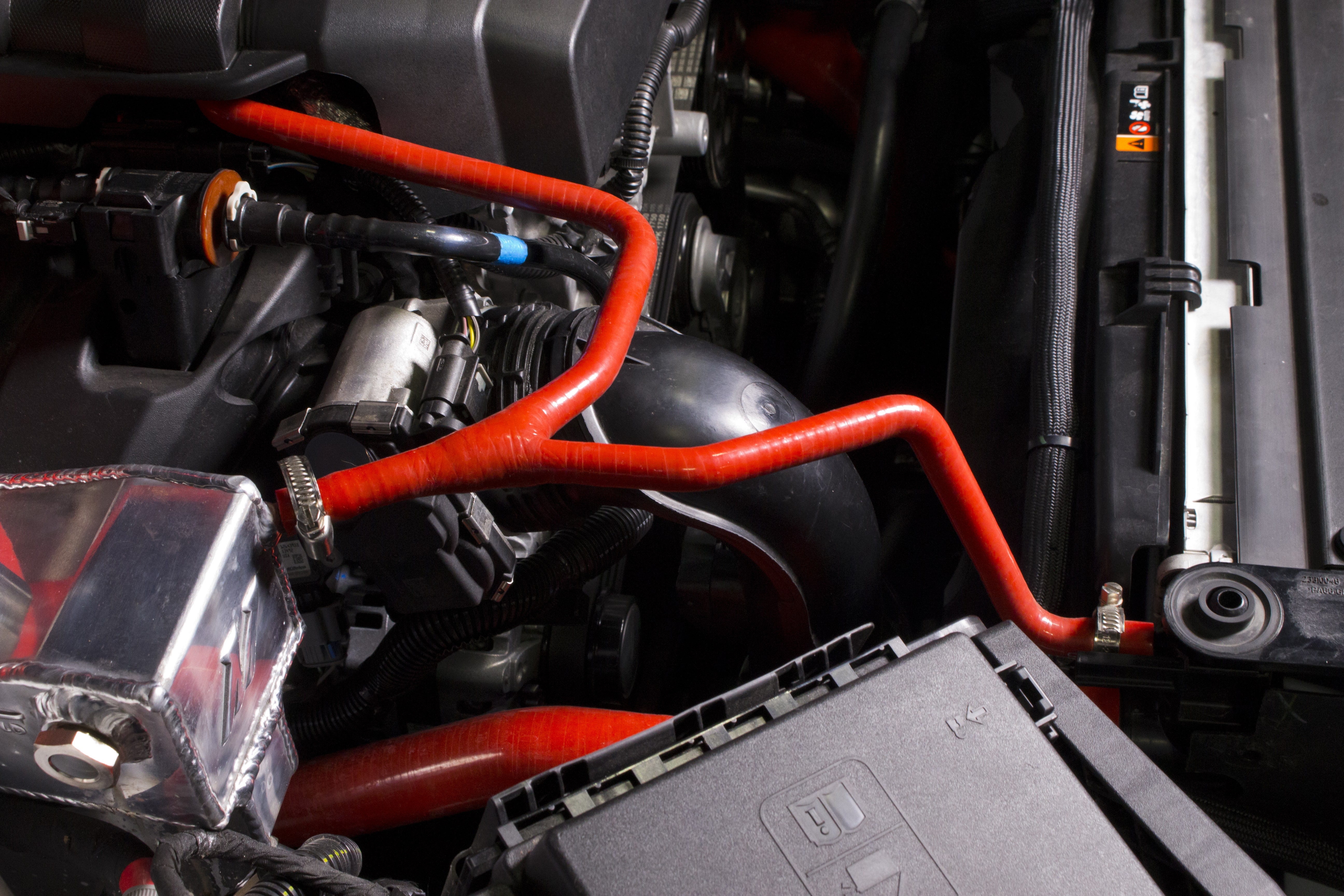 All About Options - Silicone Radiator Hose Kit, Pictures and Pre-sale!
2017 is going to be the year of the  TurboChevy for Mishimoto. We have several parts for our 2016 Camaro 2.0T scheduled to release in the coming months. I'll start you off with one of the very first items we are about to release for the new year - our new Silicone Radiator Hose Kit.
As the title states, we are making sure that everyone with a turbocharged, LTG equipped Chevy Camaro has options when it comes to cooling, and those options must look good. We don't take cooling lightly here at Mishimoto. After all, that is what we have built our reputation around. To ensure that you never have to worry about cooling issues due to cracking and leaky radiator hoses, we have developed a full set for both Camaro 2.0Ts that are equipped with the heavy-duty (HD) cooling package as well as the standard cooling package.
Our silicone radiator hoses have much higher durability than the factory rubber hoses equipped on your Camaro. The rubber hoses are prone to cracking the longer you have and use your car. The fact that this rubber maintains a constant flux between hot and cold with the coolant that runs through it deteriorates its structural integrity over time. That is where you see leaks and overheating become commonplace.
With that being said, we all know that this won't be an issue requiring immediate attention considering how new this car is, but it remains a fact that silicone is simply a more resistant material here. Trust me, I've been dealing with cars from the 1980's and 1990's for some time now, and it's not fun having coolant leaks. Come to think of it, a surprising amount of leaks I've seen from cars belonging to my friends point to cracking radiator hoses!
The higher pressure tolerances featured on our silicone hoses will keep this Camaro from experiencing those common leaks seen with so many aged rubber ones. The hoses for this application are constructed with four (on the expansion tank hose) and five (on both upper and lower radiator hoses) ply silicone layers, providing the maximum amount of durability while coolant is being pumped through the system. Another neat thing we have done with this kit is eliminate potential (and in all honesty, eventual) fail points.
In the above images, we have pictured the lower and upper radiator hoses, respectively. In the heavy-duty cooling package, which is what our Camaro 2.0T is equipped with, there are two auxiliary radiators that included with the primary radiator. The hoses are split into two, with hoses going to the auxiliary and primary radiators. There is a three-pronged plastic adapter the hoses clamp onto to facilitate this split, so leaks are certainly a possibility when that piece starts showing signs of fatigue, aka cracking.
To prevent this from ever becoming a reality, our hoses come with this split already joined together forming a solid junction and, eliminating the possibility of leaks. This works great because now you have one upper and lower radiator hose that will adapt to your auxiliary radiators, instead of a total of six. Less is more here!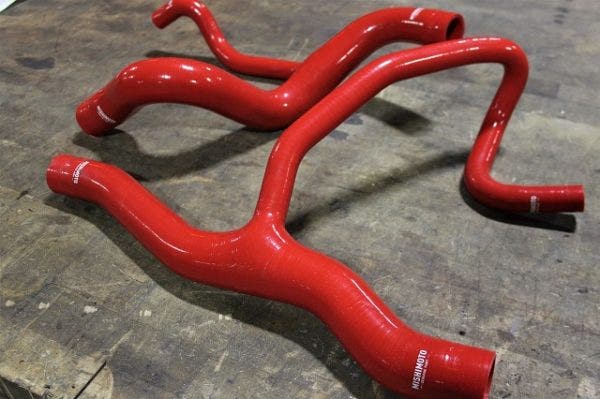 These hoses will be available in red, black and blue and will of course come with our Lifetime Warranty. What could be better? These hoses are on presale for both vehicle packages now! During our presale, you can reserve your silicone radiator hose kit at a substantially marked down price from our MSRP for a limited time. Check out the presale links below!
Chevrolet Camaro 2.0T with HD Cooling Package Silicone Radiator Hose Kit, 2016+ PRE-SALE
Chevrolet Camaro 2.0T Silicone Radiator Hose Kit, 2016+ PRE-SALE
Thanks for reading!
-Diamaan