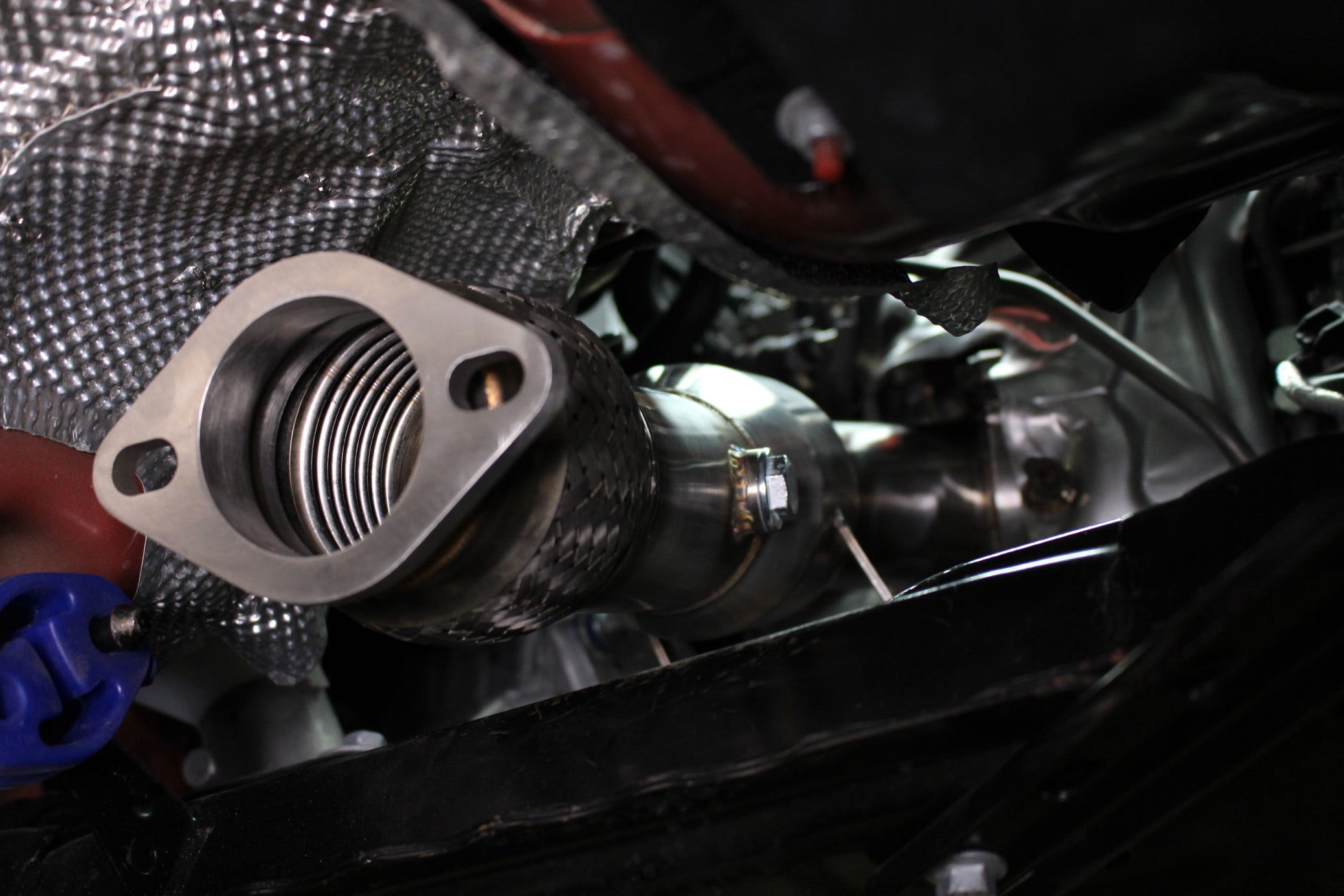 Downpipe for What - Fiesta ST Downpipe R&D, Part 3: Final Prototype
We are back with more on our Fiesta ST downpipe project. We know you are long overdue for an update, so we'll dive right in. After fabrication, we read that some other aftermarket downpipes for the Fiesta ST weren't as successful at making power as downpipes typically are on other applications. We still wanted to test our downpipe designs to see the data for ourselves, and decide if the downpipe was worth manufacturing for the Fiesta ST.
After testing was completed, the data confirmed our suspicions that the Fiesta ST is pretty darn efficient on its own, and the addition of a downpipe did not show any gains in power. Even still, we have decided to kick this into production for those who want the sound benefit, and for those who have more modified Fiesta STs.
A tune will be required to run this downpipe, and of course actual power gains will depend the tune itself and the supporting modifications to your ST.
Final Prototype
Our final prototype arrived today and we wasted no time getting it installed on the Fiesta ST. The downpipe bolted right up to all stock Fiesta ST parts with no issues and looks great installed on the car. Check out some photos and let us know what you think!
Coming Up!
The wait is over; we are gearing up for a pre-sale! Stay tuned in the coming weeks for more information on this, as well as photos of the completed Fiesta ST downpipe.
Thanks for Reading!
-Sara