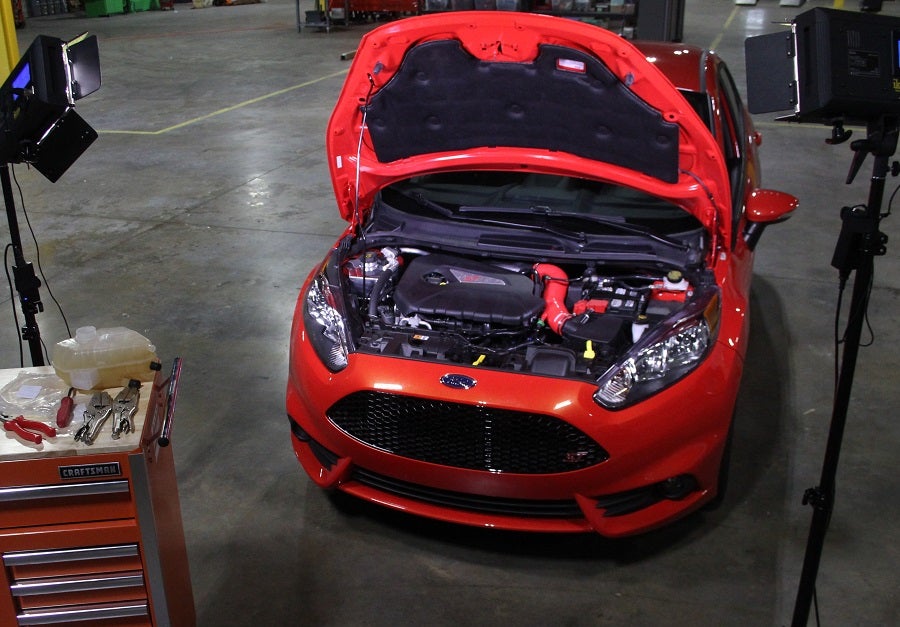 Say No to Plastic - Coolant Expansion Tank, Post 2: Final Prototype
It has been a while since we took a look at what is going on in the world of the Fiesta expansion tank. In our last post we test fitted our 3D-printed prototype on the Fiesta ST. After fitment was confirmed, we played the waiting game for our final prototype's arrival at our development facility. Our best efforts at being patient paid off when we had two packages arrive this morning!
Each expansion tank comes with an overflow hose and two rubber sleeves. The stock expansion tank is plastic, so rattling on the mounting points is not an issue. However, after upgrading the expansion tank to our all-aluminum version, we needed to prevent any rattling that may occur. The addition of these two rubber sleeves should do the trick! They slide over the stock mounting pegs to ensure that there will be no unnecessary rattling under the hood. After just a few minutes the expansion tank was installed and is looking great alongside Mishimoto's other Fiesta ST parts in the engine bay.
Coming Up!
The final prototype has been installed, tested, and it fits great. Now we can kick off the pre-sale for those of you who have been following our progress here on the forums. Stay tuned for more information on this and other Fiesta ST parts projects!
Thanks for Reading!
-Sara