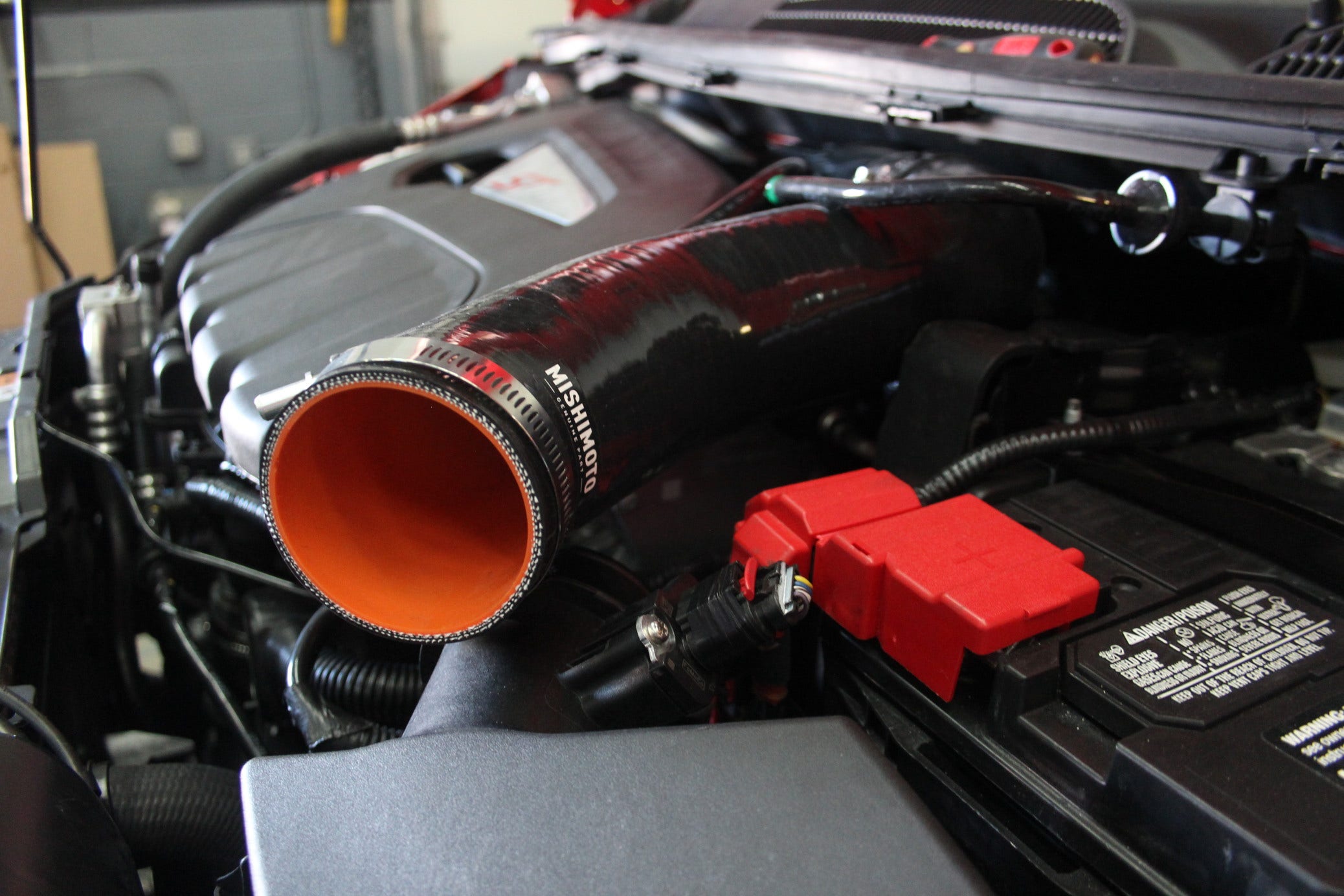 Improve Airflow - Silicone Induction Hose R&D, Part 1: Stock Evaluation
Posted:
September 24, 2015
You may have seen our R&D post on the full Fiesta ST intake, but this one is a little different. We are developing a silicone induction hose as solution for drivers of mainly stock Fiestas who don't want to replace their entire intake system. The stock rubber hose can be restrictive due to its shape and size. We believe that by creating a more free-flowing alternative we could see some substantial benefits without heavy modification to the Fiesta.
First we examined the features of the stock hose. Aside from a barb fitting, the hose has a fairly straightforward design. The stock hose has quite a few ridges and flex sections throughout, not to mention a small inner diameter. This doesn't exactly provide a smooth path for air to travel through. By incorporating a sleeker deign and opening up the inside diameter of the hose, we expect improved airflow through the intake. Here is a better look at the stock hose removed from the Fiesta.
In addition to making the inside diameter larger overall, the diameter will be consistent through the majority of the hose, unlike the stock unit. This will help to prevent turbulence and improve the overall flow. There will be a small step-down at the far end of the intake where it meets the turbo inlet pipe. Check out the 3D-printed prototype of our induction hose and how it fits nicely with stock Fiesta ST parts in the engine bay.
Coming Up!
Check back for more information on this induction hose and a look at our final prototypes later in the week.
Thanks for reading!
-Sara