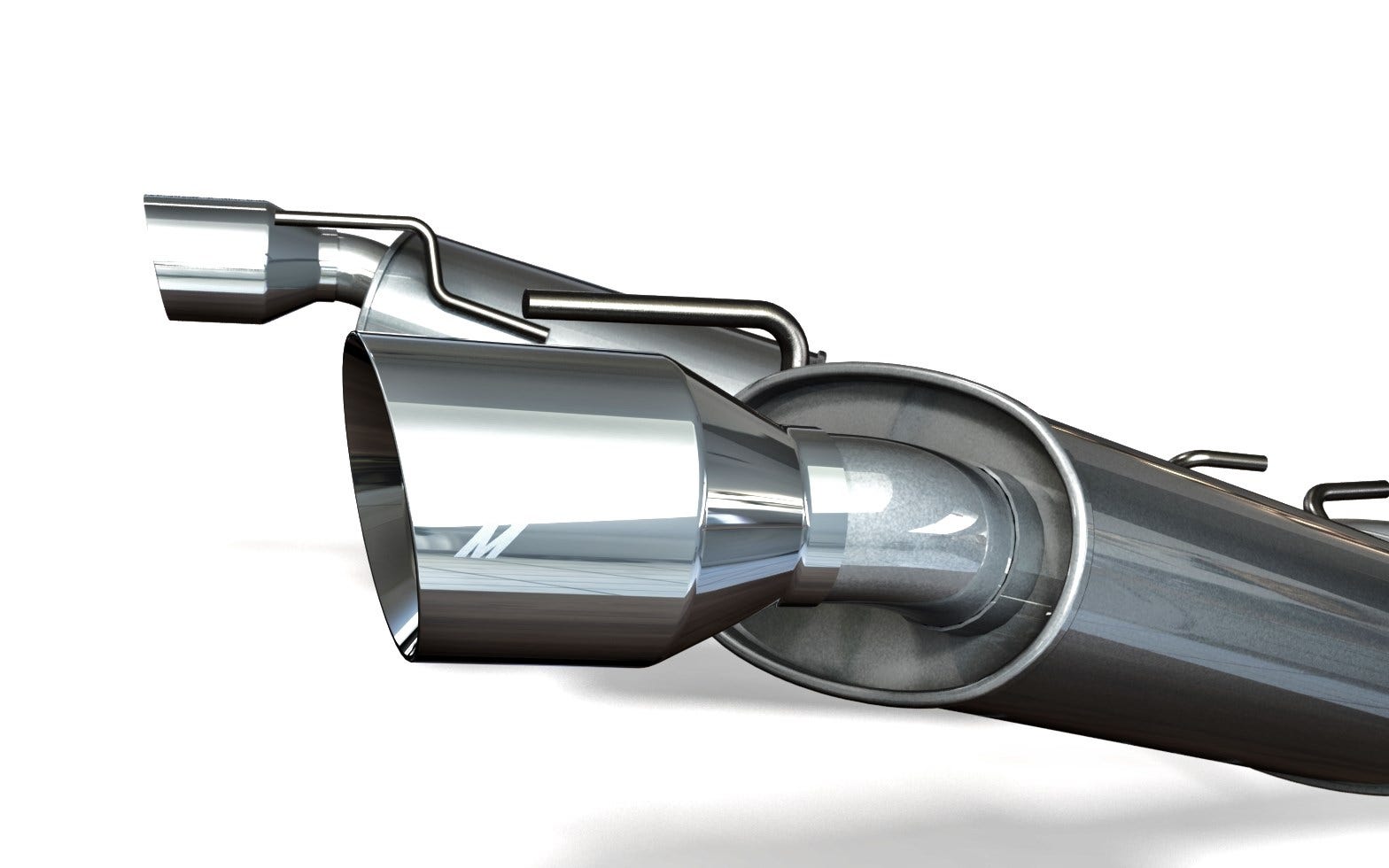 Enhance Your EcoBoost Exhaust! Cat-Back Development, Part 5: Sound Testing
Posted:
September 03, 2015
With just a couple small tasks to go, we're near the completion of this 2015 Mustang cat-back exhaust project. Our design for this system is complete from the downpipe connection to the end of the stainless exhaust tips.
3D Models
Our prototype exhaust meets our requirements for both fitment and performance, so it was time to create a 3D-model of our design, which would ensure that our manufactured exhausts match our design exactly. After some time at the computer screen working in Solidworks, we ended up with the awesome renderings below!
A cool close-up shot of the tip design with Mishmoto "M" logo!
Another overview shot!
And one last shot showing the view you will see from the rear of the vehicle. Pretty slick!
Exhaust Sound Testing
Now the important part " how does it sound? Our talented video team put together a neat compilation of footage showing this setup in action. Check it out below!
Louder than stock, but not overly loud or annoying by any stretch of the imagination. The lack of resonator or midmuffler allows for a nice crackle during high-rpm shifts, which is quite a nice sound to hear.
On the highway and during normal driving, some might think the system was factory installed,  I have heard numerous stock vehicles with louder exhaust volume.
In short, we are pleased with how this setup turned out!
Coming Up!
As with most of our newly developed EcoBoost products, we will be launching a discounted pre-sale for those interested in picking up our new cat-back exhaust. Check back soon for details regarding pricing and shipping for our introductory offer!
Thanks for following our progress!
-John