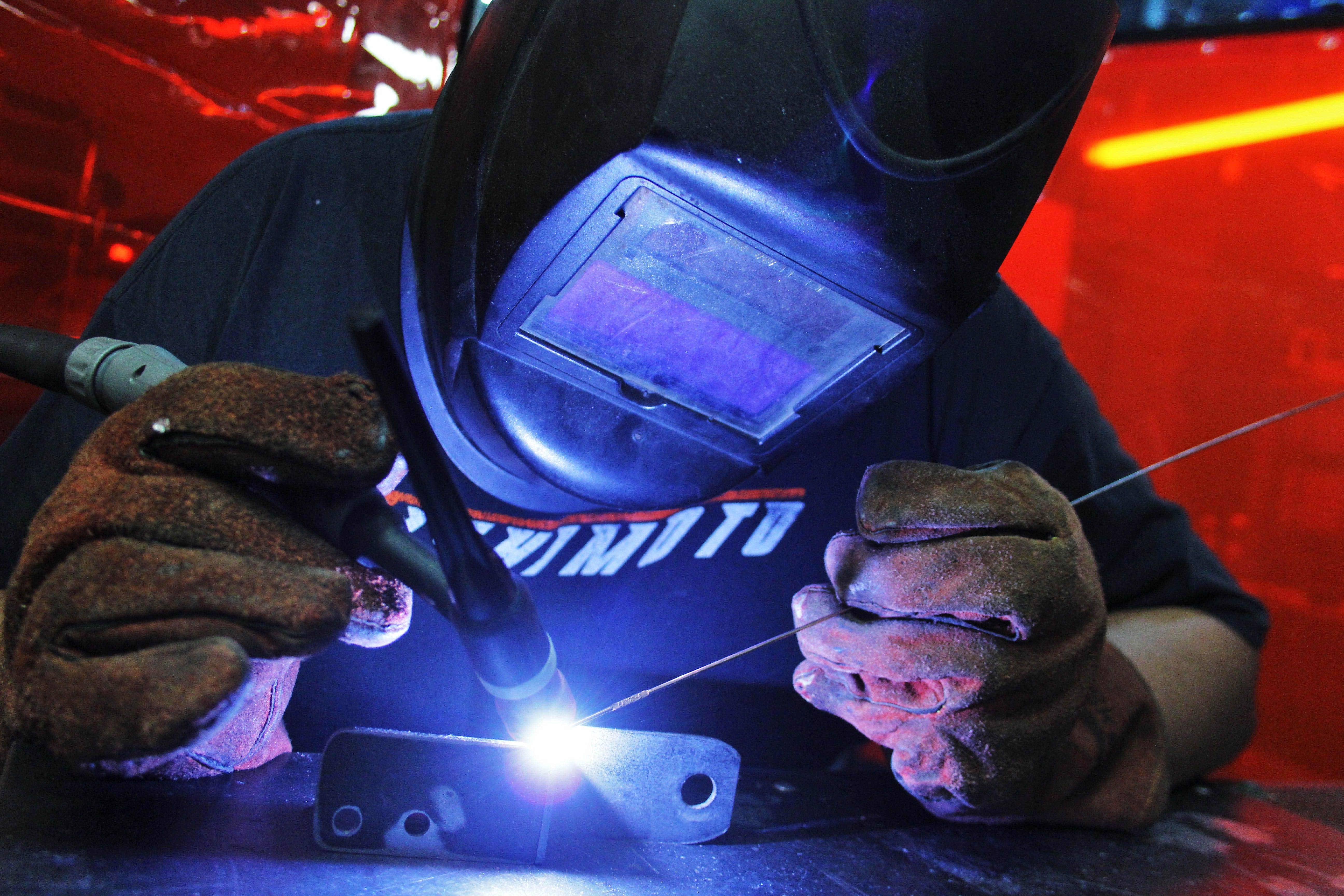 NB Miata Oil Cooler R&D, Part 1: Intro and Bracket Fabrication
Interested in picking up our NB Miata oil cooler kit? Check out our discounted pre-sale linked below.
The Mazda Miata MX-5 is the most-raced production vehicle in the world. It's a great top-down cruiser, features low entry-level pricing, and it's inexpensive to modify and repair. Fuel mileage is fantastic. Saying the Miata is the end-all and be-all vehicle would be a stretch (it has its limitations), but it is one hell of a car and an amazing bang-for-your buck regardless of use. If you do not understand any of this, I urge you to go out and drive one of these cars. If you've already driven one and still don't get it, perhaps you need to try again.
In all seriousness, the Miata is a fantastic car that deserves attention from the aftermarket. We offer a variety of cooling components for the NA/NB models, including several aluminum radiator options, electric fan shroud kits, and silicone coolant hoses.
If you've been following our growing product lines recently, you would notice that we have been developing direct-fit oil cooler kits for a variety of vehicles. These kits take the guess work out of a DIY install, as we include a vehicle-specific mounting bracket and appropriately crafted lines. We typically offer these kits with either a standard or thermostatic sandwich plate depending on the vehicle's use.
For DIY guys, this kit might not be for you. Some of us enjoy a challenge and don't mind a Saturday of lying on concrete (or dirt for some of us) while hurling sparks from a grinder and MIG welder. This Mazda Miata oil cooler kit will be designed for those who want a professional looking kit that will bolt into place quickly and perform well. Our engineering team typically shoots for easy installation on our products, and this Miata oil cooler kit will be no different.
The Test Subject
Gorgeous vehicle isn't it? British racing green paint, black interior and top. I can just picture myself in the driver's seat ripping around an autocross course. Alright, time to come clean " this car is actually my personal DD. I suppose that explains the first paragraph of this post as well!
This car is essentially bone stock, the only addition being the roll bar. Ideally, we would have a model equipped with a front-mount intercooler (FMIC) for the Mazda Miata oil cooler test fitting. We assume that many drivers interested in this particular kit own vehicles that are boosted and therefore see higher oil temperatures. Since we are not using such a vehicle, our kit design will be avoiding the front bumper area completely.
Kit Plans
We need a general direction on this project before setting our engineering team loose. First, we want this kit to be FMIC friendly. This means we need to get a bit creative with the mounting location. Our initial plan is to mount this oil cooler under the vehicle while still maintaining appropriate ground clearance.
This kit will be all-inclusive. No running to the hardware store or local parts store for additional items. We will include all necessary items to bolt on this kit.
Our second idea is to use our 10-row heat exchanger. Although this is the smallest cooler we typically offer in our direct-fit kits, it has proven to transfer heat quite effectively and should be more than adequate for the BP engine.
As you may know, the stock 1.8L engines are equipped with a liquid-to-liquid heat exchanger, located right underneath the oil filter. We did some research and found varying opinions about retaining or removing this component, which functions as both an oil warmer and a cooler. It certainly has its limits, and it would be interesting to see the impact of removing it and doing some myth busting regarding its actual functionality. This step will help us decide if the stock Mazda Miata oil cooler should be removed for our kit, or if retaining it will be better for warm-up speed and temperature regulation. Keep an eye out for that soon.
As with all our oil cooler kits, we will be collecting real-world, road-driven data as a gauge for efficiency. This should help users assess the effectiveness of our kit and determine if their vehicles can benefit from lower temperatures.
Cooler Bracket - Initial Fabrication
We are starting development with fabrication of the mounting brackets for our selected oil cooler solution. We looked into potential spots within the fog lamp area, but we eventually decided that underneath the front of the engine would provide efficient airflow without blocking a brake duct.
First, we mocked-up the cooler to ensure that it would not be the lowest point on the front of the vehicle.
The steering rack mounts were selected as appropriate mounting points for our cooler brackets. We would be fitting each mounting bolt with one bracket that would mate to the ends of our cooler.
Dimensions were collected, a 3D model for our prototype brackets was created, and we printed out templates to cut and drill into shape.
The rack mounts are staggered slightly, with the driver-side mount sitting slightly higher than the passenger-side mount. Because of this, we would need to put a step in the passenger-side bracket. A few cuts were made, and we fired up the Miller and started melting some steel.
And the bracket was ready for test fitting!
So now with our initial brackets complete, we secured our heat exchanger to the vehicle. Check out a few shots of how we've progressed thus far with our Mazda Miata oil cooler setup.
Coming Up!
We've done a good bit of work thus far, but we still have a long way to go. Oil warmer testing, shrouding, engine undertray modification, and oil cooler testing are all still on the docket for this project.
Check back next time for another update!
-John
Interested in picking up our NB Miata oil cooler kit? Check out our discounted pre-sale linked below.