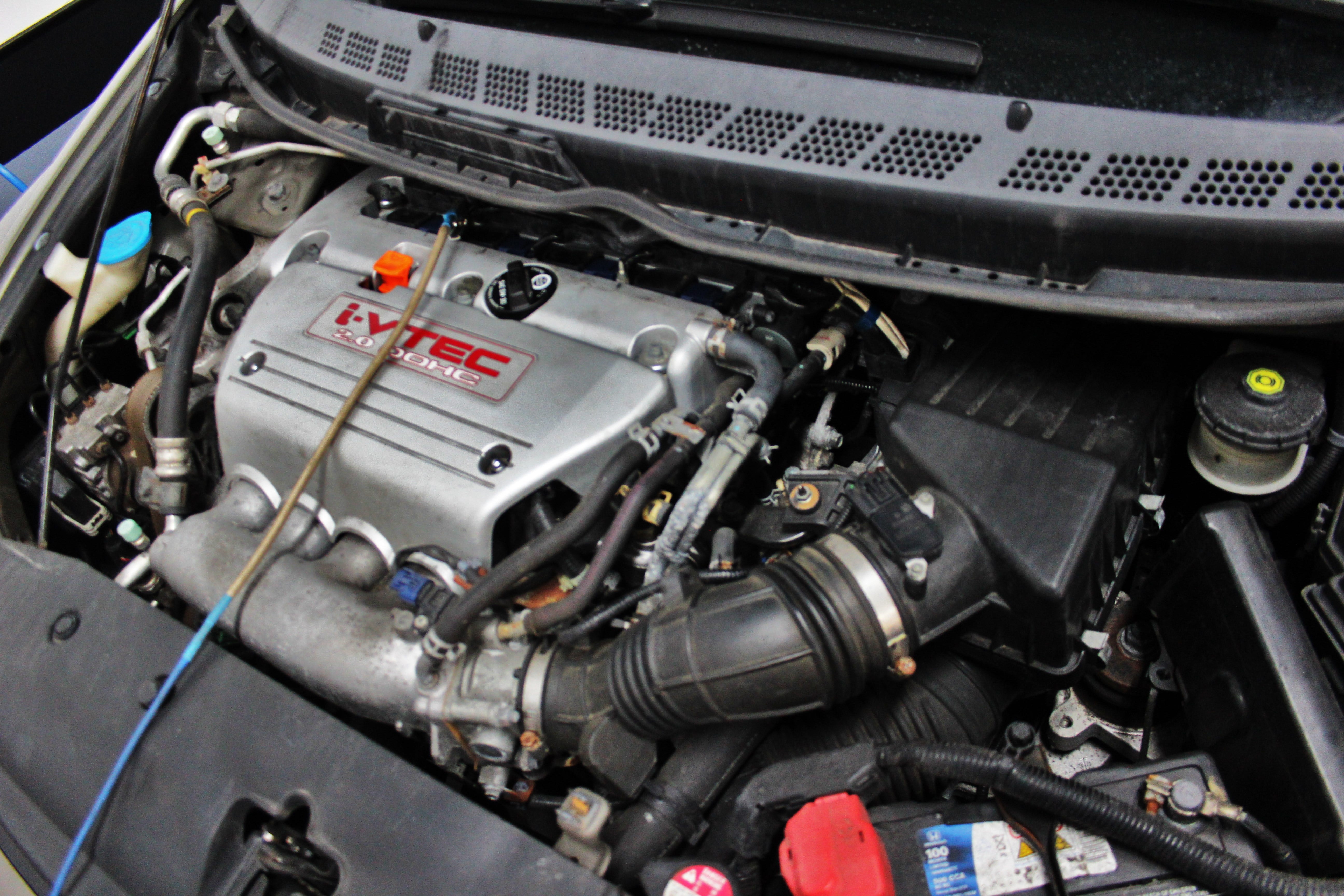 8th Generation Civic Si Intake Development, Part 1: Prototype Design
Interested in purchasing our new Civic Si intake system? Check out more details on our product page linked below!
With a K-series power plant, 6-speed manual transmission, and a limited slip differential, the Si is a great choice as a fun commuter that can double as an autocross machine on the weekends. As with any performance vehicle, more power is always on the minds of enthusiasts. Mishimoto has been working to develop brand-new intake systems for a variety of vehicles, and the 8th generation was next on our list for some R&D.
Getting Started
We started with a blank slate on this project. We researched the type of intake we wanted to design as well as where we would place the filter. A true cold-air system would have the filter in the driver-side fender well. Our team investigated the details of installing a true cold-air setup (filter within the fender well) and found the process to be quite extensive. While some DIY folks would appreciate the challenge, it demanded quite a bit in terms of moving engine-bay components and modifying stock equipment. Typically, we try to stray from vehicle modification with our product installs and seek bolt-on installations that are reversible.
After much discussion, it was decided that our first prototype be a short-ram system in order to alleviate install concerns. We would be utilizing one of our high-flow oiled air filters and expected to see some very solid power gains. If all went well with testing, we would be able to provide an easy to install system that produced solid bolt-on power gains. If we end up not achieving such results, we can certainly experiment with a cold-air system.
Intake Pipe Fabrication
First we allocated the correct MAF housing for the Si and selected our filter location. We would be tucking this unit near the location of the stock airbox to take advantage of stock air ducts.
As you can see, also mounted this pipe to a stock airbox mounting point for added rigidity.
The stock air ducting can be seen on the right side of our fabricated pipe. We also incorporated the necessary ports for the CCV system. Check out our first completed prototype unit.
Filter Heat Shield
To protect the air filter from radiant heat in the engine bay, we decided to experiment with a heat shield that would surround and isolate the filter. This would also allow us to better contain and direct airflow entering through the stock duct.
We started by mocking up a template with cardboard, which we could then transfer into a steel prototype.
When this template was finalized, we transferred the shape to our steel prototype.
With two sides of our heat shield complete, we needed to box in only the rear portion.
The rear portion of the box was tacked into position, and weather stripping was added to reduce the chances of noise from the box causing vibration during driving.
The bracket welded to the top of the shield within the image above is for the factory air duct. The stock duct is a rubber material and we needed to add some form of securing point to reduce movement. This bracket will do the job!
Our final shield design is shown fully installed below.
Full Prototype
Now we had both our intake piping and heat shield complete. We could combine these with our Mishimoto oiled air filter to complete our kit for testing purposes. Check it out!
What's Next?
Before actually beginning the production of this kit, we needed to verify the design with some testing results. Our in-house Dynojet will be very helpful in collecting back-to-back comparisons of the stock intake and our prototype. Check back next time for a video from our dyno pulls, as well as the results from our tests.
Thanks
-John
Interested in purchasing our new Civic Si intake system? Check out more details on our product page linked below!