Hot-Side Intercooler Pipe Kit, fits Ford Focus RS 2015+
Installation Difficulty





(Excl. Duties/VAT)
€190.26
Features
Direct fit for the 2015+ Ford Focus RS
Silicone boots absorb the stresses of excessive engine movement
Designed to not block cooling to the PTU
45% less pressure drop than stock hot-side pipe
40% increase in internal volume compared to stock hot-side pipe
Both Mishimoto intercooler pipes and Mishimoto intercooler provide 35% less pressure drop than stock setup
Improves heat and pressure tolerance
Available in Wrinkle Black powder-coated finish
Fits both stock and Mishimoto Focus RS intercooler
Mishimoto Lifetime Warranty
Add to Wish List

PRODUCT FEATURES
Direct fit for the 2015+ Ford Focus RS
Silicone boots absorb the stresses of excessive engine movement
Designed to not block cooling to the PTU
45% less pressure drop than stock hot-side pipe
40% increase in internal volume compared to stock hot-side pipe
Both Mishimoto intercooler pipes and Mishimoto intercooler provide 35% less pressure drop than stock setup
Improves heat and pressure tolerance
Available in Wrinkle Black powder-coated finish
Fits both stock and Mishimoto Focus RS intercooler
Mishimoto Lifetime Warranty
Description
To complete our intercooler component lineup for the 2015+ Ford Focus RS, we at Mishimoto would like to introduce our Hot-Side Intercooler Pipe. This pipe has a truly innovative design that helps cool more than just air intake temperatures. It increases internal volume by 40% over stock with 2.5 inch inlet and outlet diameters, and maintains an average pressure drop of 45%. Included in the design is a cast mid-section that retains the use of the factory ducting that directs airflow to the front PTU. A standard cylindrical pipe restricts airflow, and this doesn't help the known problem of overheating drivetrains when the RS is being pushed to its limits.

Our pipe is shaped to direct air right to the front PTU using that front duct, so airflow isn't lost like with a traditional pipe design. In addition, this pipe comes with 5-ply, wire-reinforced silicone to attach to the turbo and intercooler, providing superior heat resistance and flexibility to accommodate for engine movement. The pipe can also fit without removing the lower cross bar. The kit comes with all necessary hardware, is a direct fit with no modifications necessary, and is backed by the Mishimoto Lifetime Warranty.
Purchase Includes
(1) Hot-Side Intercooler Pipe
(2) Silicone Couplers
(2) Rubber Isolators
(3) Constant-Tension T-Bolt Clamps
(1) High-Torque Worm Gear Clamp
Hardware
Mishimoto Lifetime Warranty
More Information

| | |
| --- | --- |
| Applications | 2016+ Ford Focus RS |
| Engine Codes | 2.3L EcoBoost GTDi I4 |
| Chassis Codes | C346 |
| Overall Length (in) | 28.5 |
| Inlet (in) | 2.5 |
| Outlet (in) | 2.5 |
| Installation Notes | 27 in-lbs (3NM) recommended for all T-bolt and constant-tension T-bolt clamps. These clamps have an operating range of 18-35 in-lbs (2-4NM). Do not exceed the maximum torque rating of 35 in-lbs (4NM). |
Mishimoto Automotive ("Mishimoto") warrants its products under this lifetime limited warranty policy ("Warranty Policy"). This Warranty Policy applies solely to: (i) Mishimoto Products purchased directly from Mishimoto or Mishimoto authorized dealers (each a "Mishimoto Product" and collectively, the "Mishimoto Products") and (ii) the original purchaser of such Mishimoto Product ("Purchaser"). This Warranty Policy is non-transferable and all claims under this Warranty Policy must be accompanied by the original sales receipt. The terms and conditions of this Warranty Policy are subject to change by Mishimoto at any time without notice.
For our complete warranty policy, please click here.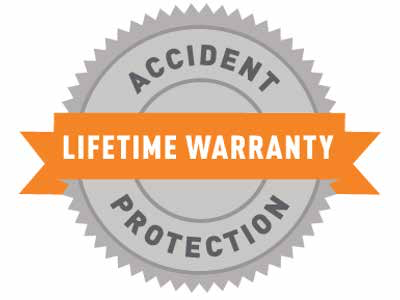 {{#recs}}
{{#products.length}}
{{#storefrontLabel.length}}
{{storefrontLabel}}
{{/storefrontLabel.length}}
{{#products}}
{{#image.url}}
{{/image.url}} {{^image.url}}
{{/image.url}}
{{name}}
{{#prices.minimum.formatted}}
As low as
{{prices.minimum.formatted}}
{{/prices.minimum.formatted}}
{{/products}}
{{/products.length}}
{{/recs}}