Cold-Side Intercooler Pipe, fits Ford Focus RS 2015+
Installation Difficulty





(Excl. Duties/VAT)
€186.48
Features
Direct fit for the 2015+ Ford Focus RS
Silicone construction absorbs the stresses of excessive engine movement
Improves heat and pressure tolerance
46% less pressure drop than stock cold-side pipe
31% increase in internal volume compared to stock cold-side pipe
Fits both stock and Mishimoto Focus RS intercooler
Mishimoto Lifetime Warranty
Add to Wish List

PRODUCT FEATURES
Direct fit for the 2015+ Ford Focus RS
Silicone construction absorbs the stresses of excessive engine movement
Improves heat and pressure tolerance
46% less pressure drop than stock cold-side pipe
31% increase in internal volume compared to stock cold-side pipe
Fits both stock and Mishimoto Focus RS intercooler
Mishimoto Lifetime Warranty
Description
Feed more air into the 2.3L EcoBoost engine of your 2016-2018 Ford Focus RS with Mishimoto's newly released cold-side intercooler pipe. This design increases the internal volume by 31% over its stock counterpart and has a 46% pressure drop improvement. The design is flexible enough to make install a breeze, yet durable enough to withstand just as much increased boost pressure abuse as an aluminium counterpart. It is made of five-ply silicone and reinforced with steel wire to prevent any misshaping under vacuum. It is also one solid piece through and through, eliminating the need for couplers. Nobody likes failing couplers that cause boost leaks, anyway.This hose is available in black, comes with stainless steel T-bolt clamps, and installs in under 30 minutes. Of course, it is also backed by our coveted Mishimoto Lifetime Warranty.
Purchase Includes
(1) Wire-reinforced Silicone Hose
(1) T-Bolt Clamp
(1) High-Torque Worm Gear Clamp
Mishimoto Lifetime Warranty
More Information

| | |
| --- | --- |
| Applications | 2016-2018 Ford Focus RS |
| Engine Codes | 2.3L EcoBoost GTDi I4 |
| Chassis Codes | C346 |
| Overall Length (in) | 17.13 |
| Inlet (in) | 2.75 |
| Outlet (in) | 2.5 |
| Installation Notes | 27 in-lbs (3NM) recommended for all T-bolt and constant-tension T-bolt clamps. These clamps have an operating range of 18-35 in-lbs (2-4NM). Do not exceed the maximum torque rating of 35 in-lbs (4NM). |
Mishimoto Automotive ("Mishimoto") warrants its products under this lifetime limited warranty policy ("Warranty Policy"). This Warranty Policy applies solely to: (i) Mishimoto Products purchased directly from Mishimoto or Mishimoto authorized dealers (each a "Mishimoto Product" and collectively, the "Mishimoto Products") and (ii) the original purchaser of such Mishimoto Product ("Purchaser"). This Warranty Policy is non-transferable and all claims under this Warranty Policy must be accompanied by the original sales receipt. The terms and conditions of this Warranty Policy are subject to change by Mishimoto at any time without notice.
For our complete warranty policy, please click here.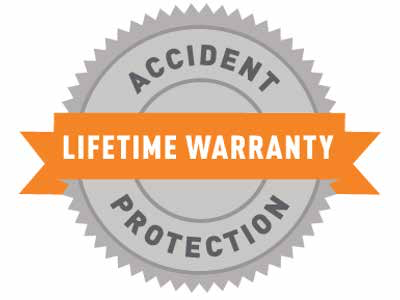 {{#recs}}
{{#products.length}}
{{#storefrontLabel.length}}
{{storefrontLabel}}
{{/storefrontLabel.length}}
{{#products}}
{{#image.url}}
{{/image.url}} {{^image.url}}
{{/image.url}}
{{name}}
{{#prices.minimum.formatted}}
As low as
{{prices.minimum.formatted}}
{{/prices.minimum.formatted}}
{{/products}}
{{/products.length}}
{{/recs}}