Performance Air Intake, fits Ford Focus RS 2015+
Installation Difficulty





(Excl. Duties/VAT)
As low as
€370.68
(Excl. Duties/VAT)
Regular Price
€421.23
Features
Direct fit for 2015+ Ford Focus RS
Dyno-proven maximum gains of up to 12 whp and 15 wtq on the stock tune
Designed to work with stock tune with no additional tuning required
Air filter placed to receive maximum airflow from the front of the vehicle
Black powder-coated airbox keeps unwanted hot air from entering the air filter
Highly aggressive intake tone under acceleration
Available with a polished, wrinkle black or Wrinkle Nitrous Blue pipe
Installs in under 1 hour
CARB EO #: D-759-2
Mishimoto Lifetime Warranty
Add to Wish List

PRODUCT FEATURES
Direct fit for 2015+ Ford Focus RS
Dyno-proven maximum gains of up to 12 whp and 15 wtq on the stock tune
Designed to work with stock tune with no additional tuning required
Air filter placed to receive maximum airflow from the front of the vehicle
Black powder-coated airbox keeps unwanted hot air from entering the air filter
Highly aggressive intake tone under acceleration
Available with a polished, wrinkle black or Wrinkle Nitrous Blue pipe
Installs in under 1 hour
CARB EO #: D-759-2
Mishimoto Lifetime Warranty
Description
Ford has finally manufactured a Focus wielding the "RS" badge, and we couldn't be happier. We wanted to improve and upgrade a lot of things on this car and among those priorities had to be an intake. Our engineers have spent many hours in development, performing a handful of tests and data collection, so that our intake gives you the right results.

This is a full intake, replacing every core component in the OEM system, including the airbox and the intake pipe. Our kit includes a 3" aluminium pipe that routes all the way to the turbo, with all of the necessary bracketry for a perfect fit. The airbox has a similar design to the stock airbox, facilitating an improved pressure drop with an open top, so that the filter is exposed to more air while also sealing the box against the bonnet, keeping it fully enclosed. This airbox uses the factory air inlet ducts, grabbing air right from the front of the car, and the ports are surrounded with weather stripping to avoid movement.

We have put this intake through hundreds of miles of road testing and countless dyno runs to ensure repeatable and reliable max gains of 12 whp and 15 wtq (more details below in our engineering blog). No cutting or modification to factory components will be necessary. This kit is a direct bolt-in for the 2016-2018 Ford Focus RS, and of course, this product is covered by the Mishimoto Lifetime Warranty.
Purchase Includes
(1) Aluminum Intake Pipe w/ CNC-Machined MAP Section
(1) Airbox w/ Protective Edging
(1) High-Flow Oiled Filter
(1) Silicone Turbo Inlet Hose
(2) Worm Gear Clamps
Mishimoto Lifetime Warranty
More Information

| | |
| --- | --- |
| Air Filter Part Number | MMAF-3006 |
| Filter Diameter | 3 |
| Engine Codes | 2.3L EcoBoost |
| Applications | 2016-2018 Ford Focus RS |
Mishimoto Automotive ("Mishimoto") warrants its products under this lifetime limited warranty policy ("Warranty Policy"). This Warranty Policy applies solely to: (i) Mishimoto Products purchased directly from Mishimoto or Mishimoto authorized dealers (each a "Mishimoto Product" and collectively, the "Mishimoto Products") and (ii) the original purchaser of such Mishimoto Product ("Purchaser"). This Warranty Policy is non-transferable and all claims under this Warranty Policy must be accompanied by the original sales receipt. The terms and conditions of this Warranty Policy are subject to change by Mishimoto at any time without notice.
For our complete warranty policy, please click here.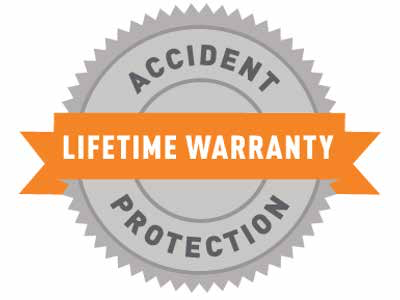 {{#recs}}
{{#products.length}}
{{#storefrontLabel.length}}
{{storefrontLabel}}
{{/storefrontLabel.length}}
{{#products}}
{{#image.url}}
{{/image.url}} {{^image.url}}
{{/image.url}}
{{name}}
{{#prices.minimum.formatted}}
As low as
{{prices.minimum.formatted}}
{{/prices.minimum.formatted}}
{{/products}}
{{/products.length}}
{{/recs}}