X-Line Performance Aluminium Radiator fits Honda S2000 2000-2009
Installation Difficulty





(Excl. Duties/VAT)
€356.87
Features
Premium radiator has 3-row core for improved strength and reliability.
16-percent thinner-than-stock tubes allow for more surface contact, increasing cooling efficiency.
Includes 1/8-in NPT port for use with additional temperature sensors
Greater density of rows for higher cooling capacity.
More contact points for additional heat
Mishimoto Lifetime Warranty
Add to Wish List

PRODUCT FEATURES
Premium radiator has 3-row core for improved strength and reliability.
16-percent thinner-than-stock tubes allow for more surface contact, increasing cooling efficiency.
Includes 1/8-in NPT port for use with additional temperature sensors
Greater density of rows for higher cooling capacity.
More contact points for additional heat
Mishimoto Lifetime Warranty
Description
Upgrade your stock S2000 radiator with a Mishimoto performance aluminium radiator to maximize cooling efficiency, boost engine functions and protect your car from overheating. Whether you use your Honda as a daily driver or take it to the track, a Mishimoto aluminium radiator will lower engine temperatures while enhancing the overall performance and lifetime of your vehicles engine. The Mishimoto Honda S2000 100% brazed aluminium X-line radiator features a lightweight triple core and polished end tanks. Every Mishimoto performance aluminium radiator is a direct OEM fit, making installation effortless with no cutting or modification required. This Mishimoto radiator comes with a High Pressure 1.3 Bar Radiator Cap and, as with every aluminium radiator, includes the Mishimoto Lifetime Warranty. Also be sure to check out our
S2000 silicone hose kit
, for even greater cooling efficiency.
Purchase Includes
Mishimoto Radiator
Mishimoto Radiator Cap
Magnetic Drain Plug
AP2 Adapter
1/8-inch NPT Plug
Mishimoto Lifetime Warranty
More Information
Overall Height (in)
26.8
Overall Length (in)
20.1
Overall Width (in)
3.35
Core Length (in)
25.67
Core Height (in)
14.76
Rows
3
Inlet (in)
1.25
Outlet (in)
1.25
Core Thickness (in)
2.05
Drain Plug Thread Size
M10 x 1.25
DPI
2344
Applications
2008-2009 Honda S2000 CR Edition
Engine Codes
F20c1
F22c1
Chassis Codes
AP1
AP2
Mishimoto Automotive ("Mishimoto") warrants its products under this lifetime limited warranty policy ("Warranty Policy"). This Warranty Policy applies solely to: (i) Mishimoto Products purchased directly from Mishimoto or Mishimoto authorized dealers (each a "Mishimoto Product" and collectively, the "Mishimoto Products") and (ii) the original purchaser of such Mishimoto Product ("Purchaser"). This Warranty Policy is non-transferable and all claims under this Warranty Policy must be accompanied by the original sales receipt. The terms and conditions of this Warranty Policy are subject to change by Mishimoto at any time without notice.
For our complete warranty policy, please click here.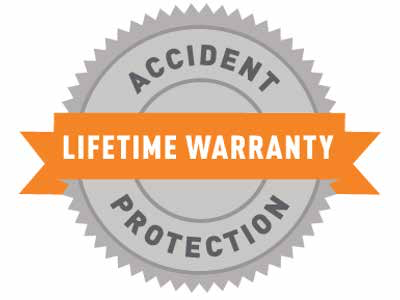 {{#recs}}
{{#products.length}}
{{#storefrontLabel.length}}
{{storefrontLabel}}
{{/storefrontLabel.length}}
{{#products}}
{{#image.url}}
{{/image.url}} {{^image.url}}
{{/image.url}}
{{name}}
{{#prices.minimum.formatted}}
As low as
{{prices.minimum.formatted}}
{{/prices.minimum.formatted}}
{{/products}}
{{/products.length}}
{{/recs}}