Racing Thermostat, fits Honda S2000 2000-2009
Installation Difficulty





(Excl. Duties/VAT)
€54.65
Features
Fits the 2000-2009 Honda S2000
Activates at lower temperature so coolant flows through system earlier
Allows for cooler engine temperatures
Mishimoto Lifetime Warranty
0
Add to Wish List

PRODUCT FEATURES
Fits the 2000-2009 Honda S2000
Activates at lower temperature so coolant flows through system earlier
Allows for cooler engine temperatures
Mishimoto Lifetime Warranty
0
Description
This item also fits additional vehicles. See Tech Specs below.

The Mishimoto racing thermostat for the 2000-2009 Honda S2000 will promote greater cooling efficiency throughout your engine. The Mishimoto racing thermostat will significantly lower high engine temperature produced by modified and upgraded turbo applications. Once the engine is fully warmed up the Mishimoto racing thermostat will open up at a lower temperature than standard thermostats, also allowing the coolant to flow through the engine sooner thus reducing and maintaining cooler engine temperatures.
Purchase Includes
(1) Mishimoto Thermostat
Mishimoto Lifetime Warranty
More Information
Engine Codes
F20c1
F22c1
H22a1
H22a4
C27a4
C30a1
C32a1
C32a6
C32b1
C35a1
J30a1
J30a4
J30a5
J32a1
J32a2
J32a3
J35a3
J35a4
J35a5
J35a6
J35a7
J35a8
J35a9
J35z1
J35z2
J35z3
J35z4
J35z5
J35z6
J37a1
J37a2
J37a4
JNA1 (Hybrid)
Chassis Codes
AP1
AP2
BB1
BB2
BB6
RL1
CE6
CG1
CG2
CM6
CM8
YA4
KA7
KA8
YD1
YD2
NA1
NA2
KA9
KB1
UA3
UA5
UA6
Mishimoto Activation Temperature (F)
154.4
OEM Activation Temperature (F)
172.4
Mishimoto Automotive ("Mishimoto") warrants its products under this lifetime limited warranty policy ("Warranty Policy"). This Warranty Policy applies solely to: (i) Mishimoto Products purchased directly from Mishimoto or Mishimoto authorized dealers (each a "Mishimoto Product" and collectively, the "Mishimoto Products") and (ii) the original purchaser of such Mishimoto Product ("Purchaser"). This Warranty Policy is non-transferable and all claims under this Warranty Policy must be accompanied by the original sales receipt. The terms and conditions of this Warranty Policy are subject to change by Mishimoto at any time without notice.
For our complete warranty policy, please click here.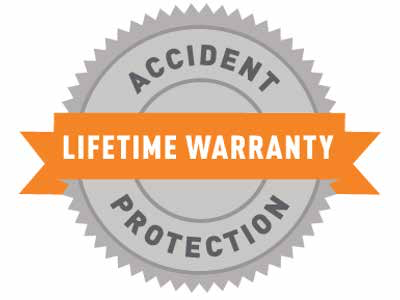 {{#recs}}
{{#products.length}}
{{#storefrontLabel.length}}
{{storefrontLabel}}
{{/storefrontLabel.length}}
{{#products}}
{{#image.url}}
{{/image.url}} {{^image.url}}
{{/image.url}}
{{name}}
{{#prices.minimum.formatted}}
As low as
{{prices.minimum.formatted}}
{{/prices.minimum.formatted}}
{{/products}}
{{/products.length}}
{{/recs}}