Transmission Cooler (Auto), fits Ford Mustang GT/V6/EcoBoost 2015+
Installation Difficulty





(Excl. Duties/VAT)
€384.71
Features
Direct fit for the 2015-2017 Ford Mustang (all engines)
Proven 18°F drop in transmission fluid temperature with no additional fluid pressure drop
20-row stacked plate fluid cooler provides double surface area over the stock transmission cooler
Transmission cooler core has a 180% increase in core volume compared to the stock 6 row transmission cooler
No modification necessary for installation, functions with all stock equipment
Includes transmission line fittings and pre-molded nitrile rubber transmission cooler hoses
Increases transmission fluid capacity by 3/4 qt
Fits with the Mishimoto Performance Radiators (GT and Ecoboost Models)
Fits with aftermarket supercharger heat exchangers
Add to Wish List

PRODUCT FEATURES
Direct fit for the 2015-2017 Ford Mustang (all engines)
Proven 18°F drop in transmission fluid temperature with no additional fluid pressure drop
20-row stacked plate fluid cooler provides double surface area over the stock transmission cooler
Transmission cooler core has a 180% increase in core volume compared to the stock 6 row transmission cooler
No modification necessary for installation, functions with all stock equipment
Includes transmission line fittings and pre-molded nitrile rubber transmission cooler hoses
Increases transmission fluid capacity by 3/4 qt
Fits with the Mishimoto Performance Radiators (GT and Ecoboost Models)
Fits with aftermarket supercharger heat exchangers
Description
Complement your cooling system with the latest addition to Mishimoto's Mustang GT performance parts line, the all-new Mustang GT automatic transmission cooler. The stock Mustang GT transmission cooler does an ample job of keeping temperatures down, but with any hard driving or track time, trans temps can get out of hand fast. The 20-row Mishimoto'stacked plate cooler provides a larger surface area over the stock cooler, 50-percent larger to be exact. With twice the cooling capacity of stock, high transmission fluid temperatures will be the least of your worries. No modifications are necessary for installation, and, just like all Mishimoto Mustang parts, this cooler comes with the Mishimoto Lifetime Warranty.
Purchase Includes
Transmission Cooler
Aluminum transmission cooler fittings
Nitrile Rubber transmission cooler hoses
Rubber transmission mount bushing
Mounting Hardware
Mishimoto Lifetime Warranty
More Information
Rows
20
Core Length (in)
21.4
Core Height (in)
10.6
Core Thickness (in)
1.3
Engine Codes
3.7L Cyclone V6
5.0L Coyote V8
Chassis Codes
S-550
Overall Length (in)
28.5
Fluid Capacity (qts)
0.75
Mishimoto Automotive ("Mishimoto") warrants its products under this lifetime limited warranty policy ("Warranty Policy"). This Warranty Policy applies solely to: (i) Mishimoto Products purchased directly from Mishimoto or Mishimoto authorized dealers (each a "Mishimoto Product" and collectively, the "Mishimoto Products") and (ii) the original purchaser of such Mishimoto Product ("Purchaser"). This Warranty Policy is non-transferable and all claims under this Warranty Policy must be accompanied by the original sales receipt. The terms and conditions of this Warranty Policy are subject to change by Mishimoto at any time without notice.
For our complete warranty policy, please click here.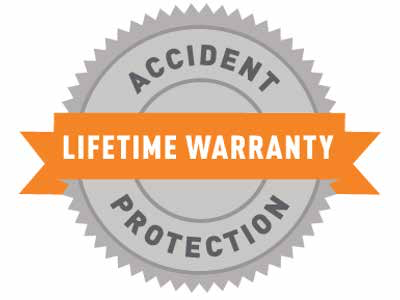 {{#recs}}
{{#products.length}}
{{#storefrontLabel.length}}
{{storefrontLabel}}
{{/storefrontLabel.length}}
{{#products}}
{{#image.url}}
{{/image.url}} {{^image.url}}
{{/image.url}}
{{name}}
{{#prices.minimum.formatted}}
As low as
{{prices.minimum.formatted}}
{{/prices.minimum.formatted}}
{{/products}}
{{/products.length}}
{{/recs}}