Performance Aluminium Radiator, fits Ford Mustang GT 2015+
Installation Difficulty





(Excl. Duties/VAT)
€573.85
Features
Direct fit for 2015+ Ford Mustang GT, standard and performance pack models
Core designed for maximum efficiency over the performance package radiator
52mm, 3-Row core
129% increase in coolant capacity over the stock radiator
77% increase in coolant capacity over the stock performance package radiator
26% increase in coolant surface area (tubes) over the stock performance package radiator
55% increase in air surface area (fins) over the stock performance package radiator
Fully brazed aluminium core
Fits manual and automatic vehicles
TIG-welded to perfection
Includes Magnetic Drain Plug
Mishimoto Lifetime Warranty
Add to Wish List

PRODUCT FEATURES
Direct fit for 2015+ Ford Mustang GT, standard and performance pack models
Core designed for maximum efficiency over the performance package radiator
52mm, 3-Row core
129% increase in coolant capacity over the stock radiator
77% increase in coolant capacity over the stock performance package radiator
26% increase in coolant surface area (tubes) over the stock performance package radiator
55% increase in air surface area (fins) over the stock performance package radiator
Fully brazed aluminium core
Fits manual and automatic vehicles
TIG-welded to perfection
Includes Magnetic Drain Plug
Mishimoto Lifetime Warranty
Description
Cool down your Coyote. The Mustang GT's Coyote engine is a feat of engineering, but every engine needs to maintain proper engine temperatures. After whining the engine out to its 7,000 RPM redline during some hot laps at the track engine temps will start to rise. The Mishimoto Mustang GT radiator is up to the challenge of keeping temperatures down, even after consecutive laps with the peddle mashed to the floor.The 52mm, 3-row core is a massive upgrade over the stock radiator. With a 77% increase in coolant capacity over the stock performance package radiator, overheating won't be an issue. Launch your GT down the strip as much as you want, and you'll have the peace of mind that coolant temperatures will be right where they're supposed to be. This high-quality Mustang GT radiator is backed by the Mishimoto Lifetime Warranty to ensure only the best of the best.
Purchase Includes
Mishimoto Radiator
Mounting Hardware
Installed Rubber Trim Seal
Lifetime Warranty
More Information
Overall Height (in)
29.25
Overall Length (in)
23.75
Overall Width (in)
5
Core Length (in)
25.4
Core Height (in)
19.9
Fluid Capacity (gal)
4.3
Rows
3
Inlet (in)
1.5
Outlet (in)
1.26
Core Thickness (in)
2.05
Drain Plug Thread Size
M12 x 1.5
Applications
2015+ Ford Mustang GT
2016+ Ford Mustang Shelby GT350
Engine Codes
5.0L V8 Coyote
Chassis Codes
S550
Coolant Capacity
4.3
Mishimoto Automotive ("Mishimoto") warrants its products under this lifetime limited warranty policy ("Warranty Policy"). This Warranty Policy applies solely to: (i) Mishimoto Products purchased directly from Mishimoto or Mishimoto authorized dealers (each a "Mishimoto Product" and collectively, the "Mishimoto Products") and (ii) the original purchaser of such Mishimoto Product ("Purchaser"). This Warranty Policy is non-transferable and all claims under this Warranty Policy must be accompanied by the original sales receipt. The terms and conditions of this Warranty Policy are subject to change by Mishimoto at any time without notice.
For our complete warranty policy, please click here.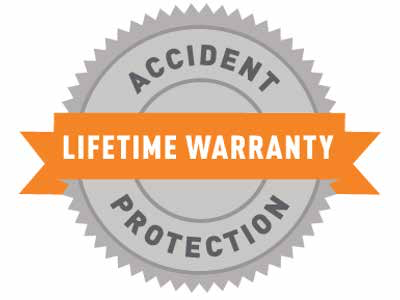 {{#recs}}
{{#products.length}}
{{#storefrontLabel.length}}
{{storefrontLabel}}
{{/storefrontLabel.length}}
{{#products}}
{{#image.url}}
{{/image.url}} {{^image.url}}
{{/image.url}}
{{name}}
{{#prices.minimum.formatted}}
As low as
{{prices.minimum.formatted}}
{{/prices.minimum.formatted}}
{{/products}}
{{/products.length}}
{{/recs}}