Universal Heavy-Duty Bar-and-Plate Fluid Cooler, 43.2 CM Core, Same-Side Outlets
Installation Difficulty





(Excl. Duties/VAT)
As low as
€433.95
(Excl. Duties/VAT)
Regular Price
€493.12
Features
Universal fit for any high-performance application
Large 17-row core measures 43.2 cm L x 19 cm H x 6.35 cm T to provide ample cooling in any situation
1.84-liter capacity for increased cooling potential
Increase cooling efficiency with the Mishimoto 432mm Heavy-Duty Fluid Cooler Fan Shroud
Bar-and-plate core for extreme durability and cooling
Turbulated fins circulate oil throughout the core for even and efficient cooling
-16 ORB female threaded inlet and outlet for high flow and versatility
Cast aluminum end tanks are precision TIG welded to core for maximum durability
Eight M8 flush mounting hole with steel threaded inserts secure the cooler to any custom bracket
Same-side inlet and outlet for easy line routing
Available in durable stealth black or sleek silver powder coat
Mishimoto Lifetime Warranty
Add to Wish List

PRODUCT FEATURES
Universal fit for any high-performance application
Large 17-row core measures 43.2 cm L x 19 cm H x 6.35 cm T to provide ample cooling in any situation
1.84-liter capacity for increased cooling potential
Increase cooling efficiency with the Mishimoto 432mm Heavy-Duty Fluid Cooler Fan Shroud
Bar-and-plate core for extreme durability and cooling
Turbulated fins circulate oil throughout the core for even and efficient cooling
-16 ORB female threaded inlet and outlet for high flow and versatility
Cast aluminum end tanks are precision TIG welded to core for maximum durability
Eight M8 flush mounting hole with steel threaded inserts secure the cooler to any custom bracket
Same-side inlet and outlet for easy line routing
Available in durable stealth black or sleek silver powder coat
Mishimoto Lifetime Warranty
Description
No street, track, or trail build would be complete without a fluid cooler that can keep your engine safe through it all. This Mishimoto heavy-duty fluid cooler is designed to keep your oil cool in even the most extreme situations. The 17-row core is 43.2 cm long, 19 cm tall, and 6.35 cm thick with a 1.84-liter capacity for effective cooling on any high-performance application. This fluid cooler features turbulated fins to evenly circulate oil within the cooler and make the most of the full core. Large -16 ORB ports ensure ample flow for even the most demanding engines. The durable cast-aluminum end tanks are precision TIG welded to the bar-and-plate core for a fluid cooler that can endure the stresses of racing or everyday driving. The end tanks feature eight M8 flush mounting points with steel threaded inserts for a secure connection to any custom bracket, while the same-side inlet and outlet make routing lines simple. The available silver or black powder coat protects this cooler against the elements and complements any design. Like all our universal fluid coolers, this 43.2 cm heavy-duty bar-and-plate fluid cooler is backed by our Mishimoto Lifetime Warranty for a lifetime of worry-free performance.Please note: Mishimoto fully inspects and cleans all products prior to packaging. However, it is recommended that customers flush the oil cooler with one quart of clean oil prior to installation to remove any debris accumulated during shipping. Please feel free to contact us at support@mishimoto.com if you have any questions.
Purchase Includes
Mishimoto Heavy-Duty Bar-and-Plate Fluid Cooler
Mishimoto Lifetime Warranty
More Information

| | |
| --- | --- |
| Rows | 17 |
| Core Length (in) | 17.4 |
| Core Height (in) | 7.79 |
| Core Thickness (in) | 2.55 |
| Caution | It is the installer's responsibility to check all line fittings and connections to assure they are fully tightened before operating the vehicle. Mishimoto recommends that you check all connections at regular intervals, especially during the first few miles after installation. |
| Overall Height (in) | 7.79 |
| Overall Length (in) | 20.78 |
| Overall Width (in) | 2.55 |
| Inlet | -16 ORB |
| Outlet | -16 ORB |
| Fluid Capacity (qts) | 1.95 |
Mishimoto Automotive ("Mishimoto") warrants its products under this lifetime limited warranty policy ("Warranty Policy"). This Warranty Policy applies solely to: (i) Mishimoto Products purchased directly from Mishimoto or Mishimoto authorized dealers (each a "Mishimoto Product" and collectively, the "Mishimoto Products") and (ii) the original purchaser of such Mishimoto Product ("Purchaser"). This Warranty Policy is non-transferable and all claims under this Warranty Policy must be accompanied by the original sales receipt. The terms and conditions of this Warranty Policy are subject to change by Mishimoto at any time without notice.
For our complete warranty policy, please click here.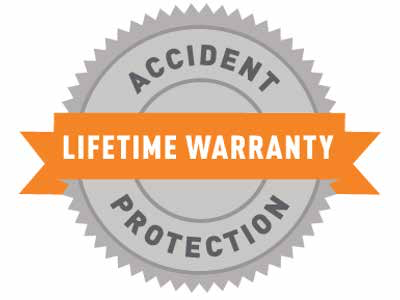 {{#recs}}
{{#products.length}}
{{#storefrontLabel.length}}
{{storefrontLabel}}
{{/storefrontLabel.length}}
{{#products}}
{{#image.url}}
{{/image.url}} {{^image.url}}
{{/image.url}}
{{name}}
{{#prices.minimum.formatted}}
As low as
{{prices.minimum.formatted}}
{{/prices.minimum.formatted}}
{{/products}}
{{/products.length}}
{{/recs}}