Toyota Land Cruiser FJ60 3-Row Performance Aluminium Radiator, 1981–1990
Installation Difficulty





(Excl. Duties/VAT)
€626.12
Features
All-aluminium construction with durable, TIG-welded end tanks
Features an internal transmission cooler to provide optimal fluid temperatures for automatic transmissions
3-row core
Increased coolant capacity and superior heat dissipation
Billet aluminium fill neck
Brazed aluminium core
Includes magnetic drain plug to capture metallic debris and fragments in cooling system
Mishimoto Lifetime Warranty
Add to Wish List

PRODUCT FEATURES
All-aluminium construction with durable, TIG-welded end tanks
Features an internal transmission cooler to provide optimal fluid temperatures for automatic transmissions
3-row core
Increased coolant capacity and superior heat dissipation
Billet aluminium fill neck
Brazed aluminium core
Includes magnetic drain plug to capture metallic debris and fragments in cooling system
Mishimoto Lifetime Warranty
Description
If you're looking to upgrade your FJ60 radiator, look no further. The Mishimoto 1981–1990 Toyota Land Cruiser Radiator is an ideal upgrade for the brittle stock radiator, and provides your Toyota FJ60 with enhanced reliability and improved cooling efficiency.
The Mishimoto FJ60 radiator is manufactured using durable aircraft-quality aluminium end tanks, precision TIG-welded to an efficient brazed aluminium core. The inlet and outlets provide precise leak-free connections. This Land Cruiser aluminium radiator also includes a
Magnetic Drain Plug
, which effectively removes metal fragments circulating in the cooling system. As with all our products, this FJ60 radiator includes the Mishimoto Lifetime Warranty, ensuring superior product quality and craftsmanship.
Purchase Includes
Mishimoto Radiator
Mishimoto Radiator Cap
Magnetic Drain Plug
Mishimoto Lifetime Warranty
Notes
Transmission Cooler Thread Info:
On Radiator: Female M14 x 1.5
More Information
Overall Height (in)
26.8
Overall Length (in)
20.9
Overall Width (in)
6.1
Core Length (in)
23.9
Core Height (in)
15.75
Fluid Capacity (gal)
5.79
Rows
3
Inlet (in)
1.5
Outlet (in)
1.5
Core Thickness (in)
2
Drain Plug Thread Size
M12 x 1.5
DPI
12123
Applications
1981-1990 Toyota Land Cruiser (2.0L I4, 4.0L V6)
Engine Codes
122ci (2.0L) I4
243ci (4.0L) V6
Note
Transmission Cooler Thread Info:
On Radiator: Female M14 x 1.5
Coolant Capacity
5.79
Mishimoto Automotive ("Mishimoto") warrants its products under this lifetime limited warranty policy ("Warranty Policy"). This Warranty Policy applies solely to: (i) Mishimoto Products purchased directly from Mishimoto or Mishimoto authorized dealers (each a "Mishimoto Product" and collectively, the "Mishimoto Products") and (ii) the original purchaser of such Mishimoto Product ("Purchaser"). This Warranty Policy is non-transferable and all claims under this Warranty Policy must be accompanied by the original sales receipt. The terms and conditions of this Warranty Policy are subject to change by Mishimoto at any time without notice.
For our complete warranty policy, please click here.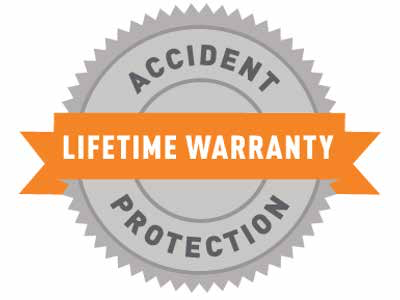 CUSTOMERS ALSO PURCHASED

{{#recs}}
{{#products.length}}
{{#storefrontLabel.length}}
{{storefrontLabel}}
{{/storefrontLabel.length}}
{{#products}}
{{#image.url}}
{{/image.url}} {{^image.url}}
{{/image.url}}
{{name}}
{{#prices.minimum.formatted}}
As low as
{{prices.minimum.formatted}}
{{/prices.minimum.formatted}}
{{/products}}
{{/products.length}}
{{/recs}}