Aluminium Radiator, fits Suzuki LTR450 2006-2009
Installation Difficulty





(Excl. Duties/VAT)
€38.63
Features
100% aluminum construction provides increased heat and pressure tolerance, improved heat dissipation, increased durability, and improved cooling efficiency
Mishimoto Lifetime Warranty
Add to Wish List

PRODUCT FEATURES
100% aluminum construction provides increased heat and pressure tolerance, improved heat dissipation, increased durability, and improved cooling efficiency
Mishimoto Lifetime Warranty
Description
Mishimoto has developed an ATV radiator for the Suzuki LTR450. Upgrade your stock Suzuki LTR450 radiator with a Mishimoto aluminium ATV Radiator to receive 30% greater cooling efficiency. All Mishimoto Powersports Radiators are made with aircraft quality brazed aluminium and are precision tig welded for extreme durability. The Suzuki LTR450 ATV Radiator is designed as a direct OEM fit to ensure smooth installation.
Purchase Includes
Mishimoto Radiator
Mishimoto Radiator Cap
Magnetic Drain Plug
M6 x 1.0 Bolt
Mishimoto Lifetime Warranty
More Information

| | |
| --- | --- |
| Overall Height (in) | 17.44 |
| Overall Length (in) | 9.02 |
| Overall Width (in) | 4.65 |
| Core Length (in) | 14.88 |
| Core Height (in) | 6.77 |
| Inlet (in) | 0.87 |
| Outlet (in) | 0.87 |
| Core Thickness (in) | 1.57 |
Mishimoto Automotive ("Mishimoto") warrants its products under this lifetime limited warranty policy ("Warranty Policy"). This Warranty Policy applies solely to: (i) Mishimoto Products purchased directly from Mishimoto or Mishimoto authorized dealers (each a "Mishimoto Product" and collectively, the "Mishimoto Products") and (ii) the original purchaser of such Mishimoto Product ("Purchaser"). This Warranty Policy is non-transferable and all claims under this Warranty Policy must be accompanied by the original sales receipt. The terms and conditions of this Warranty Policy are subject to change by Mishimoto at any time without notice.
For our complete warranty policy, please click here.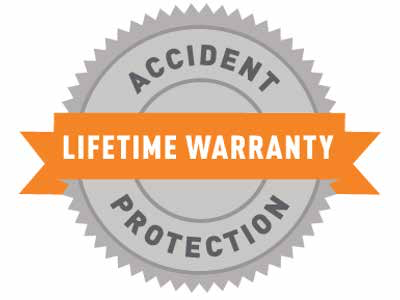 CUSTOMERS ALSO PURCHASED

{{#recs}}
{{#products.length}}
{{#storefrontLabel.length}}
{{storefrontLabel}}
{{/storefrontLabel.length}}
{{#products}}
{{#image.url}}
{{/image.url}} {{^image.url}}
{{/image.url}}
{{name}}
{{#prices.minimum.formatted}}
As low as
{{prices.minimum.formatted}}
{{/prices.minimum.formatted}}
{{/products}}
{{/products.length}}
{{/recs}}