Shift Knob Extension, 152mm
Installation Difficulty





(Excl. Duties/VAT)
Sale Price
€48.75
(Excl. Duties/VAT)
Regular Price
€55.40
Features
Raises shift knob to more accessible location
All 6061 aluminum construction, CNC-machined to perfection
Flanged base allows for fitment on vehicles equipped with slide reverse lockout
Includes threaded inserts to adapt to most shifter assemblies
Fits with M18x1.5 threaded shift knobs
Durable black anodized finish for sleek addition to vehicle's interior
Mishimoto Lifetime Warranty
Add to Wish List

PRODUCT FEATURES
Raises shift knob to more accessible location
All 6061 aluminum construction, CNC-machined to perfection
Flanged base allows for fitment on vehicles equipped with slide reverse lockout
Includes threaded inserts to adapt to most shifter assemblies
Fits with M18x1.5 threaded shift knobs
Durable black anodized finish for sleek addition to vehicle's interior
Mishimoto Lifetime Warranty
Description
Give your shifting an upgrade with the Mishimoto Shift Knob Extension! Our solid 6061 billet aluminium construction is CNC-machined to perfection, giving you a solid connection between the shift knob and gear linkage. Our design also features a flanged base for compatibility with sliding reverse lockouts. The Mishimoto Shift Knob Extension is available in a sleek black anodized finish, with the option for a 3" or 6" extension. As with all of our products, these extensions also include the Mishimoto Lifetime Warranty.
Purchase Includes
(1) Shift Know Extension
(3) Plastic Inserts for Multiple Application Fitment:
- M8 x 1.25
- M10 x 1.5
- M12 x 1.25
Mishimoto Lifetime Warranty
Notes
Recommended use of Mishimoto Shift Knobs for best fitment
More Information

| | |
| --- | --- |
| Material | 6061 Aluminum |
| Thread Size | M18x1.5 |
| Note | Recommended use of Mishimoto Shift Knobs for best fitment |
Mishimoto Automotive ("Mishimoto") warrants its products under this lifetime limited warranty policy ("Warranty Policy"). This Warranty Policy applies solely to: (i) Mishimoto Products purchased directly from Mishimoto or Mishimoto authorized dealers (each a "Mishimoto Product" and collectively, the "Mishimoto Products") and (ii) the original purchaser of such Mishimoto Product ("Purchaser"). This Warranty Policy is non-transferable and all claims under this Warranty Policy must be accompanied by the original sales receipt. The terms and conditions of this Warranty Policy are subject to change by Mishimoto at any time without notice.
For our complete warranty policy, please click here.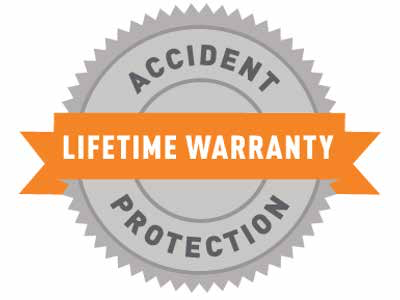 {{#recs}}
{{#products.length}}
{{#storefrontLabel.length}}
{{storefrontLabel}}
{{/storefrontLabel.length}}
{{#products}}
{{#image.url}}
{{/image.url}} {{^image.url}}
{{/image.url}}
{{name}}
{{#prices.minimum.formatted}}
As low as
{{prices.minimum.formatted}}
{{/prices.minimum.formatted}}
{{/products}}
{{/products.length}}
{{/recs}}