Racing Thermostat, fits Jeep Wrangler 2.4L/3.8L 2003-2011
Installation Difficulty





(Excl. Duties/VAT)
€54.65
Features
Fits the 2003-2011 Jeep Wrangler 2.4L/3.8L
Activates at lower temperature so coolant flows through system earlier
Allows for cooler engine temperatures
Mishimoto Lifetime Warranty
0
Add to Wish List

PRODUCT FEATURES
Fits the 2003-2011 Jeep Wrangler 2.4L/3.8L
Activates at lower temperature so coolant flows through system earlier
Allows for cooler engine temperatures
Mishimoto Lifetime Warranty
0
Description
Mishimoto is proud to release a racing thermostat specifically designed for the 2003-2011 Jeep Wrangler TJ/JK.Whether you are cruising down the highway or climbing over boulders, an effective cooling system is extremely critical.Mishimoto racing thermostats promote greater cooling efficiency by significantly decreasing high engine temperatures.Once the engine is fully warmed up, the Mishimoto low-temperature racing thermostat will open at a lower temperature (180 F) compared to standard thermostats (195 F).This allows coolant to flow through the engine sooner, thus reducing and maintaining cooler engine temperatures.Decreased temperatures will result in reduced engine wear and improved reliability.As with all our products, this thermostat includes the Mishimoto lifetime warranty.
Purchase Includes
(1) Mishimoto Thermostat
Mishimoto Lifetime Warranty
More Information
Applications
1995-2000 Chrysler Cirrus 2.4L
1993-1997 Chrysler Concorde 3.3L/3.5L
1994-1997 Chrysler LHS 3.5L
1993-1996 Chrysler New Yorker 3.3L/3.5L/3.8L
2007-2008 Chrysler Pacifica 3.8L/4.0L
2001-2010 Chrysler PT Cruiser 2.4L
1995-2010 Chrysler Sebring 2.0L/2.4L/3.5L
1993-2000 Chrysler Town & Country 3.3L/3.8L
2007-2010 Chrysler Town & Country 3.3L/3.8L/4.0L
2000-2003 Chrysler Voyager 2.4L/3.3L
1995-2010 Dodge Avenger 2.0L/2.4L/3.3L/3.5L
1993-2007 Dodge Caravan 2.4L/3.3L/3.8L
1993-2000 Dodge Grand Caravan 2.4L/3.3L/3.8L
2007-2010 Dodge Grand Caravan 3.3L/3.8L/4.0L
1993-1997 Dodge Intrepid 3.3L/3.5L
1995-2005 Dodge Neon 2.0L/2.4L
2007-2011 Dodge Nitro 4.0L
1995-2006 Dodge Stratus 2.0L/2.4L
1995-1998 Eagle Talon 2.0L
1993-1997 Eagle Vision 3.3L/3.5L
2002-2005 Jeep Liberty 2.4L
2003-2010 Jeep Wrangler 2.4L/3.8L
2002-2008 Mini Cooper 1.6L
1995-1999 Mitsubishi Eclipse 2.0L
1997-2000 Plymouth Breeze
1993-2000 Plymouth Grand Voyager 2.4L/3.3L/3.8L
1995-2001 Plymouth Neon 2.0L
1997 Plymouth Prowler 3.5L
1993-2000 Plymouth Voyager 2.4L/3.3L/3.8L
Engine Codes
1.6L Tritec
2.0L I4
2.0L 420A
2.4L EDZ
2.4L PowerTech
3.3L EGA
3.5L EGJ
3.8L EGH
4.0L EGQ
4.0L SOHC
Mishimoto Activation Temperature (F)
180
Mishimoto Automotive ("Mishimoto") warrants its products under this lifetime limited warranty policy ("Warranty Policy"). This Warranty Policy applies solely to: (i) Mishimoto Products purchased directly from Mishimoto or Mishimoto authorized dealers (each a "Mishimoto Product" and collectively, the "Mishimoto Products") and (ii) the original purchaser of such Mishimoto Product ("Purchaser"). This Warranty Policy is non-transferable and all claims under this Warranty Policy must be accompanied by the original sales receipt. The terms and conditions of this Warranty Policy are subject to change by Mishimoto at any time without notice.
For our complete warranty policy, please click here.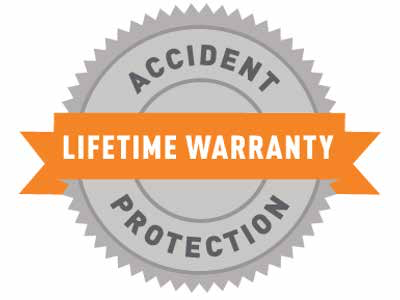 {{#recs}}
{{#products.length}}
{{#storefrontLabel.length}}
{{storefrontLabel}}
{{/storefrontLabel.length}}
{{#products}}
{{#image.url}}
{{/image.url}} {{^image.url}}
{{/image.url}}
{{name}}
{{#prices.minimum.formatted}}
As low as
{{prices.minimum.formatted}}
{{/prices.minimum.formatted}}
{{/products}}
{{/products.length}}
{{/recs}}