Performance Aluminium Radiator, fits Honda Civic EG W/K-Swap 1992-1995
Installation Difficulty





(Excl. Duties/VAT)
€328.47
Features
Designed specifically for the 1992–1995 Honda Civic EG chassis with K-series engine swap
Provides a bolt-in cooling solution, simplifying the engine swap process
Full aluminium construction with durable, TIG-welded end tanks
Features a two-row, 1.57" thick, efficient brazed aluminium core
Features a two-row, 1.57" thick, efficient brazed aluminium core
Substantial fluid capacity and optimal heat dissipation
Provides efficient heat exchange for naturally aspirated and forced induction vehicles
Includes threaded fan switch port to function with stock sensor
Includes 1.3 Bar High-Pressure Radiator Cap which effectively raises the boiling point of engine coolant, providing a safer and more efficient system
Includes Magnetic Drain
Plug to capture any metallic debris/fragments in your cooling system
Mishimoto Lifetime Warranty
Add to Wish List

PRODUCT FEATURES
Designed specifically for the 1992–1995 Honda Civic EG chassis with K-series engine swap
Provides a bolt-in cooling solution, simplifying the engine swap process
Full aluminium construction with durable, TIG-welded end tanks
Features a two-row, 1.57" thick, efficient brazed aluminium core
Features a two-row, 1.57" thick, efficient brazed aluminium core
Substantial fluid capacity and optimal heat dissipation
Provides efficient heat exchange for naturally aspirated and forced induction vehicles
Includes threaded fan switch port to function with stock sensor
Includes 1.3 Bar High-Pressure Radiator Cap which effectively raises the boiling point of engine coolant, providing a safer and more efficient system
Includes Magnetic Drain
Plug to capture any metallic debris/fragments in your cooling system
Mishimoto Lifetime Warranty
Description
Mishimoto is proud to release a brand new radiator for EG chassis Civics with K-Series engine swaps. Our half size radiator is designed specifically for your swapped vehicle with high performance driving in mind. This radiator is a direct drop in unit that does not require any trimming, drilling or mount alterations.
The Mishimoto radiator will simplify a cooling solution for your K-swap and includes ports for the fan switch and coolant temperature sensor. This radiator, paired with our
K-Series Swap Silicone Radiator Hose Kit
, is the perfect cooling solution for your boosted or N/A K-Swap.
This aluminium radiator, like all Mishimoto radiators, comes with a 1.3 bar high-pressure radiator cap and is backed by our unparalleled Mishimoto Lifetime Warranty.
Purchase Includes
Mishimoto Radiator
Mishimoto Radiator Cap
Magnetic Drain Plug w/ Dowty Oil Seal
Mishimoto Lifetime Warranty
More Information
Overall Height (in)
15.04
Overall Length (in)
16.73
Overall Width (in)
4.02
Core Length (in)
14.88
Core Height (in)
11.61
Rows
2
Inlet (in)
1.25
Outlet (in)
1.25
Core Thickness (in)
1.57
Drain Plug Thread Size
M12 x 1.5
Applications
1992-1995 Honda Civic EG
1993-1997 Honda Del Sol
Engine Codes
K20
Mishimoto Automotive ("Mishimoto") warrants its products under this lifetime limited warranty policy ("Warranty Policy"). This Warranty Policy applies solely to: (i) Mishimoto Products purchased directly from Mishimoto or Mishimoto authorized dealers (each a "Mishimoto Product" and collectively, the "Mishimoto Products") and (ii) the original purchaser of such Mishimoto Product ("Purchaser"). This Warranty Policy is non-transferable and all claims under this Warranty Policy must be accompanied by the original sales receipt. The terms and conditions of this Warranty Policy are subject to change by Mishimoto at any time without notice.
For our complete warranty policy, please click here.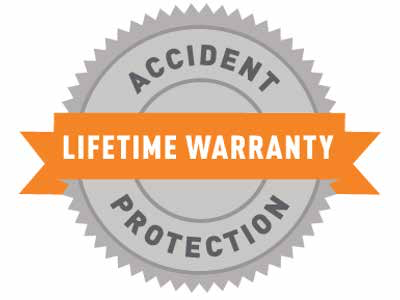 {{#recs}}
{{#products.length}}
{{#storefrontLabel.length}}
{{storefrontLabel}}
{{/storefrontLabel.length}}
{{#products}}
{{#image.url}}
{{/image.url}} {{^image.url}}
{{/image.url}}
{{name}}
{{#prices.minimum.formatted}}
As low as
{{prices.minimum.formatted}}
{{/prices.minimum.formatted}}
{{/products}}
{{/products.length}}
{{/recs}}