Performance Aluminium Radiator, fits Ford Lightning Automatic 1999-2004
Installation Difficulty





(Excl. Duties/VAT)
Sale Price
€382.35
(Excl. Duties/VAT)
Regular Price
€434.49
Features
Direct fit for the 1999–2004 Ford F-150 Lightning 5.4L
Full aluminium construction including durable, TIG-welded end tanks
Features a two-row, 2.2" thick, efficient brazed aluminium core
Increased fluid capacity and optimal heat dissipation for use on the street and strip
Includes internal transmission fluid cooler which mates perfectly with the stock cooler lines
Includes Magnetic Drain Plug to capture any metallic debris/fragments in your cooling system
Mishimoto Lifetime Warranty
Add to Wish List

PRODUCT FEATURES
Direct fit for the 1999–2004 Ford F-150 Lightning 5.4L
Full aluminium construction including durable, TIG-welded end tanks
Features a two-row, 2.2" thick, efficient brazed aluminium core
Increased fluid capacity and optimal heat dissipation for use on the street and strip
Includes internal transmission fluid cooler which mates perfectly with the stock cooler lines
Includes Magnetic Drain Plug to capture any metallic debris/fragments in your cooling system
Mishimoto Lifetime Warranty
Description
The Mishimoto performance aluminium radiator for the Ford Lightning is the ideal upgrade to the stock Lightning radiator. Designed and engineered to maximize cooling efficiency by up to 30%, boost engine functions, and protect your car from overheating. The Mishimoto Ford Lightning Radiator includes an internal transmission cooler that functions perfectly with the Lightning's automatic transmission. Whether you use your Ford Lightning for daily driving or take it to the track, many people overlook the importance of installing an upgraded radiator in their engine. A stock radiator can not handle the heat that comes along with having a great deal of horsepower. The Mishimoto Ford Lightning radiator features a lightweight dual core, 100% brazed aluminium, and polished end tanks. Every Mishimoto Performance Radiator is a direct OEM fit, making installation effortless. No cutting or modification is required. As with all our aluminium radiators, this radiator is protected by the Mishimoto Lifetime Warranty.
Purchase Includes
Mishimoto Radiator
Internal Transmission Cooler
(2) 11/16-20 to 1/2-20 Transmission Fittings
(2) 11/16-20 to 5/8-18 Transmission Fittings
(2) O-Rings
Magnetic Drain Plug
Mishimoto Lifetime Warranty
More Information
Overall Height (in)
37.6
Overall Length (in)
19.5
Overall Width (in)
2.7
Core Length (in)
31.7
Core Height (in)
16.45
Fluid Capacity (gal)
5.49
Rows
2
Inlet (in)
1.77
Outlet (in)
1.77
Core Thickness (in)
2.2
Drain Plug Thread Size
M12 x 1.5
DPI
2257
Applications
1999-2004 Ford F-150
1999-2004 Ford F-150 SVT Lightning
2001-2003 Ford F-150 Harley Davidson Edition
2003 Ford F-150 Heritage Edition
Coolant Capacity
5.49
Mishimoto Automotive ("Mishimoto") warrants its products under this lifetime limited warranty policy ("Warranty Policy"). This Warranty Policy applies solely to: (i) Mishimoto Products purchased directly from Mishimoto or Mishimoto authorized dealers (each a "Mishimoto Product" and collectively, the "Mishimoto Products") and (ii) the original purchaser of such Mishimoto Product ("Purchaser"). This Warranty Policy is non-transferable and all claims under this Warranty Policy must be accompanied by the original sales receipt. The terms and conditions of this Warranty Policy are subject to change by Mishimoto at any time without notice.
For our complete warranty policy, please click here.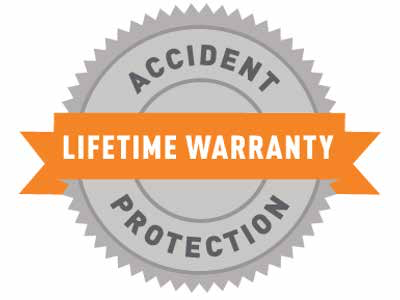 {{#recs}}
{{#products.length}}
{{#storefrontLabel.length}}
{{storefrontLabel}}
{{/storefrontLabel.length}}
{{#products}}
{{#image.url}}
{{/image.url}} {{^image.url}}
{{/image.url}}
{{name}}
{{#prices.minimum.formatted}}
As low as
{{prices.minimum.formatted}}
{{/prices.minimum.formatted}}
{{/products}}
{{/products.length}}
{{/recs}}