Hot-Side Intercooler Pipe Kit, fits Ford Fiesta ST 2014+
Installation Difficulty





(Excl. Duties/VAT)
As low as
€142.93
Features
Direct fit for the 2014+ Ford Fiesta ST
+4 whp and +5 wtq gains over the stock hot side pipe with no tuning necessary
Installs in under 30 minutes
Replaces the small and restrictive hot side intercooler pipe with 2.5" lightweight mandrel-bent aluminium pipe
One-piece design for uninterrupted airflow and easy installation
51% increased internal volume over the stock hot-side pipe
Fits with both stock and Mishimoto Fiesta ST intercooler
Available in a polished or wrinkle black finish
Includes Mishimoto silicone couplers and Mishimoto T-bolt clamps
Mishimoto Lifetime Warranty
Add to Wish List

PRODUCT FEATURES
Direct fit for the 2014+ Ford Fiesta ST
+4 whp and +5 wtq gains over the stock hot side pipe with no tuning necessary
Installs in under 30 minutes
Replaces the small and restrictive hot side intercooler pipe with 2.5" lightweight mandrel-bent aluminium pipe
One-piece design for uninterrupted airflow and easy installation
51% increased internal volume over the stock hot-side pipe
Fits with both stock and Mishimoto Fiesta ST intercooler
Available in a polished or wrinkle black finish
Includes Mishimoto silicone couplers and Mishimoto T-bolt clamps
Mishimoto Lifetime Warranty
Description
Increase the airflow to your 1.6L EcoBoost with the Mishimoto hot-side Fiesta ST intercooler pipe kit for the 2014+ Ford Fiesta ST. The stock hot-side Fiesta ST intercooler pipe is riddled with restrictive bends and small diameter sections that impede airflow. These Mishimoto intercooler pipes have a 2.5" diameter and are mandrel-bent to eliminate any restrictions. When you're turning up the boost on your Fiesta, these pipes will have no problem supporting the power you throw at them.These hot-side Fiesta ST intercooler pipes feature durable silicone couplers and stainless steel T-bolt clamps to insure leak free connections. Installation can completed in under 30 minutes with no modifications to the engine bay, as Mishimoto's Fiesta ST intercooler piping is a direct fit and works with both the stock and Mishimoto performance Fiesta ST intercooler. The Mishimoto Fiesta ST hot-side intercooler pipe kit is available in either a polished or wrinkle black finish and, like all of our Fiesta ST parts, includes the Mishimoto Lifetime Warranty.
Purchase Includes
(1) Aluminum Pipe
(2) Silicone Couplers
(1) 1.75-in T-bolt Clamp
(3) 2.75-in T-bolt Clamps
Mishimoto Lifetime Warranty
More Information

| | |
| --- | --- |
| Applications | 2014-2019 Ford Fiesta ST |
| Engine Codes | 1.6L EcoBoost |
| Chassis Codes | B3 |
Mishimoto Automotive ("Mishimoto") warrants its products under this lifetime limited warranty policy ("Warranty Policy"). This Warranty Policy applies solely to: (i) Mishimoto Products purchased directly from Mishimoto or Mishimoto authorized dealers (each a "Mishimoto Product" and collectively, the "Mishimoto Products") and (ii) the original purchaser of such Mishimoto Product ("Purchaser"). This Warranty Policy is non-transferable and all claims under this Warranty Policy must be accompanied by the original sales receipt. The terms and conditions of this Warranty Policy are subject to change by Mishimoto at any time without notice.
For our complete warranty policy, please click here.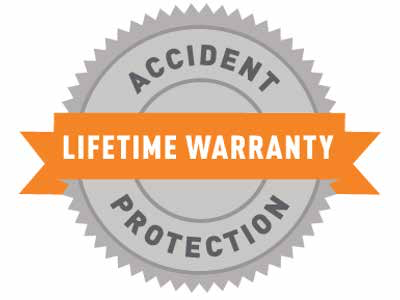 {{#recs}}
{{#products.length}}
{{#storefrontLabel.length}}
{{storefrontLabel}}
{{/storefrontLabel.length}}
{{#products}}
{{#image.url}}
{{/image.url}} {{^image.url}}
{{/image.url}}
{{name}}
{{#prices.minimum.formatted}}
As low as
{{prices.minimum.formatted}}
{{/prices.minimum.formatted}}
{{/products}}
{{/products.length}}
{{/recs}}