Chevrolet 3100 Series Truck Inline 6 2-Row Performance Aluminium Radiator, 1947–1954
Installation Difficulty





(Excl. Duties/VAT)
€454.82
Features
All-aluminum construction provides greater heat and pressure tolerance, better heat dissipation, increased durability, improved cooling efficiency, and improved structural rigidity
2-Row Core
Increased coolant capacity directly results in better cooling efficiency and reduced engine temperatures
Includes an internal transmission cooler to provide optimal fluid temperatures for automatic transmissions
Billet aluminum fill neck
Brazed aluminum core with TIG-welded end tanks
Includes Magnetic Drain Plug
Mishimoto Lifetime Warranty
Add to Wish List

PRODUCT FEATURES
All-aluminum construction provides greater heat and pressure tolerance, better heat dissipation, increased durability, improved cooling efficiency, and improved structural rigidity
2-Row Core
Increased coolant capacity directly results in better cooling efficiency and reduced engine temperatures
Includes an internal transmission cooler to provide optimal fluid temperatures for automatic transmissions
Billet aluminum fill neck
Brazed aluminum core with TIG-welded end tanks
Includes Magnetic Drain Plug
Mishimoto Lifetime Warranty
Description
If you're looking to upgrade your Chevy 3100 parts, look no further. This Mishimoto 1947–1954 Chevrolet 3100 Series Performance aluminium Radiator is an ideal upgrade for the brittle stock radiator, and provides your truck with enhanced reliability and improved cooling efficiency. Whether your 1950 Chevy 3100 is a daily driver or you use your Chevy Thriftmaster for serious hauling, many people overlook the importance of installing an upgraded radiator in their engine. A stock Chevy radiator cannot handle the heat that comes along with having a great deal of horsepower.
The Mishimoto Chevrolet 3100 Series aluminium Radiator is manufactured using durable aircraft-quality aluminium end tanks, precision TIG-welded to an efficient brazed aluminium core. The inlet and outlets provide precise leak-free connections. This performance aluminium radiator also includes a
Magnetic Drain Plug
, which effectively removes metal fragments circulating in the cooling system. As with all our products, this Chevy 3100 radiator includes the Mishimoto Lifetime Warranty, ensuring superior product quality and craftsmanship.
Purchase Includes
Mishimoto Radiator
Mishimoto Radiator Cap
Magnetic Drain Plug
Mishimoto Lifetime Warranty
Notes
Transmission Cooler Thread Info:
On Radiator: Female 1/4-inch BSPP
More Information
Overall Height (in)
22.8
Overall Length (in)
25.5
Overall Width (in)
3.2
Core Length (in)
19.2
Core Height (in)
20.7
Fluid Capacity (gal)
4.24
Rows
2
Inlet (in)
1.5
Outlet (in)
1.7
Core Thickness (in)
1.7
Drain Plug Thread Size
M12 x 1.5
DPI
5100
Applications
1947-1954 Chevrolet 3100 Series 3.5L/3.9L
1947-1954 Chevrolet Suburban (3.5L/3.9L L6)
1947-1954 Chevrolet Panel Truck (3.5L/3.9L L6)
Engine Codes
216ci (3.5L) L6
235ci (3.9L) L6
Note
Transmission Cooler Thread Info:
On Radiator: Female 1/4-inch BSPP
Coolant Capacity
4.24
Mishimoto Automotive ("Mishimoto") warrants its products under this lifetime limited warranty policy ("Warranty Policy"). This Warranty Policy applies solely to: (i) Mishimoto Products purchased directly from Mishimoto or Mishimoto authorized dealers (each a "Mishimoto Product" and collectively, the "Mishimoto Products") and (ii) the original purchaser of such Mishimoto Product ("Purchaser"). This Warranty Policy is non-transferable and all claims under this Warranty Policy must be accompanied by the original sales receipt. The terms and conditions of this Warranty Policy are subject to change by Mishimoto at any time without notice.
For our complete warranty policy, please click here.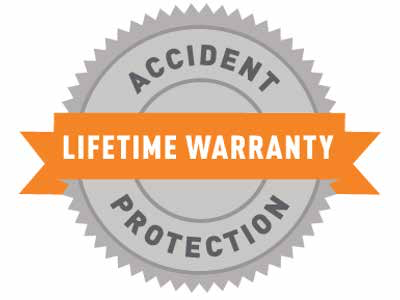 CUSTOMERS ALSO PURCHASED

{{#recs}}
{{#products.length}}
{{#storefrontLabel.length}}
{{storefrontLabel}}
{{/storefrontLabel.length}}
{{#products}}
{{#image.url}}
{{/image.url}} {{^image.url}}
{{/image.url}}
{{name}}
{{#prices.minimum.formatted}}
As low as
{{prices.minimum.formatted}}
{{/prices.minimum.formatted}}
{{/products}}
{{/products.length}}
{{/recs}}