Factory-Fit Boot Kit, fits Chevrolet/GMC 6.6L L5P Duramax 2017-2019
Installation Difficulty





(Excl. Duties/VAT)
€366.20
Features
Direct fit for the 2017-2019 Chevrolet/GMC 6.6L L5P Duramax
Stainless-steel reinforcing rings help prevent expansion under high pressure
Includes mounting point for air temperature sensor harness
Five layers of 100-percent silicone for maximum durability and blowout prevention
DuraCore technology provides superior resistance to heat, pressure, fuel, and oil
Includes Mishimoto stainless-steel constant-tension T-bolt clamps
Mishimoto Lifetime Warranty
Note: Coupons and discounts do not apply to items in pre-sale
Add to Wish List

PRODUCT FEATURES
Direct fit for the 2017-2019 Chevrolet/GMC 6.6L L5P Duramax
Stainless-steel reinforcing rings help prevent expansion under high pressure
Includes mounting point for air temperature sensor harness
Five layers of 100-percent silicone for maximum durability and blowout prevention
DuraCore technology provides superior resistance to heat, pressure, fuel, and oil
Includes Mishimoto stainless-steel constant-tension T-bolt clamps
Mishimoto Lifetime Warranty
Note: Coupons and discounts do not apply to items in pre-sale
Description
Mishimoto is proud to release a direct-fit silicone boot kit with DuraCore™ technology designed specifically for the 2017-2019 Chevrolet/GMC 6.6L L5P Duramax. Mishimoto DuraCore™ technology is a synthetic material that comprises the innermost layer of all Mishimoto silicone diesel boots. Compared to normal silicone, DuraCore™ provides superior resistance to heat, pressure, fuel, and oil. This effectively increases the life of our boots by preventing leaks and blowouts. To add even more reliability, these couplers feature stainless-steel reinforcing rings to prevent expansion under high pressure that may result in a blowout and lost boost pressure. This kit also includes Mishimoto stainless-steel constant-tension T-bolt clamps for a reliable and consistent seal. As with all our products, this boot kit is protected by the Mishimoto Lifetime Warranty.
Purchase Includes
(4) Silicone Boots with DuraCore Technology
(8) Constant-Tension T-Bolt Clamps
Mishimoto Lifetime Warranty
Notes
Fits pipes with the following part numbers: 84189332, 84536150
More Information

| | |
| --- | --- |
| Material | Silicone with DuraCore |
| Maximum Temperature (F) | 428 |
| Applications | 2018+ Ford F-150 5.0L V8 |
| Interior Material | DuraCore |
| Note | Fits pipes with the following part numbers: 84189332, 84536150 |
Mishimoto Automotive ("Mishimoto") warrants its products under this lifetime limited warranty policy ("Warranty Policy"). This Warranty Policy applies solely to: (i) Mishimoto Products purchased directly from Mishimoto or Mishimoto authorized dealers (each a "Mishimoto Product" and collectively, the "Mishimoto Products") and (ii) the original purchaser of such Mishimoto Product ("Purchaser"). This Warranty Policy is non-transferable and all claims under this Warranty Policy must be accompanied by the original sales receipt. The terms and conditions of this Warranty Policy are subject to change by Mishimoto at any time without notice.
For our complete warranty policy, please click here.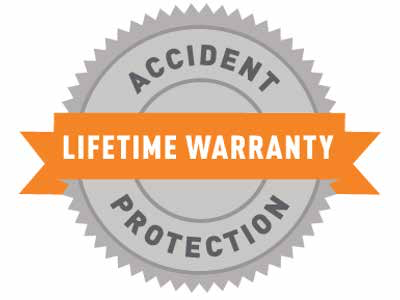 {{#recs}}
{{#products.length}}
{{#storefrontLabel.length}}
{{storefrontLabel}}
{{/storefrontLabel.length}}
{{#products}}
{{#image.url}}
{{/image.url}} {{^image.url}}
{{/image.url}}
{{name}}
{{#prices.minimum.formatted}}
As low as
{{prices.minimum.formatted}}
{{/prices.minimum.formatted}}
{{/products}}
{{/products.length}}
{{/recs}}