Carbon Fiber License Plate Frame
Installation Difficulty





(Excl. Duties/VAT)
As low as
€58.77
Features
Crafted from premium 3k twill carbon fiber
Ultra-lightweight and ultra-strong-lighter than aluminum and stronger than steel
Available in gloss or matte finish
Perfect accent piece for any style
Fits on front or rear for US license plates
Includes Mishimoto Lifetime Warranty
Add to Wish List

PRODUCT FEATURES
Crafted from premium 3k twill carbon fiber
Ultra-lightweight and ultra-strong-lighter than aluminum and stronger than steel
Available in gloss or matte finish
Perfect accent piece for any style
Fits on front or rear for US license plates
Includes Mishimoto Lifetime Warranty
Description
Crafted from 3k twill carbon fiber, the Mishimoto Carbon Fiber License Plate Frame is an ultra-light, ultra-strong, ultra-sleek accent piece that is sure to grab the attention of anyone who sees it. Carbon fiber is lighter than aluminum and stronger than steel, weighing in at just over 4-ounces. The superb carbon fiber twill weave pattern provides a unique look that adds posh style to any boring old license plate. Available in either a gloss or matte finish to match any build. This frame can be mounted in front or rear with any US license plate. As with all of our products, this Carbon Fiber License Plate Frame is backed by our Mishimoto Lifetime Warranty.
Purchase Includes
(1) Mishimoto Carbon Fiber License Plate Frame
Mishimoto Lifetime Warranty
More Information

| | |
| --- | --- |
| Material | Carbon Fiber |
| Length (Inches) | 12.42 |
| Overall Height (Inches) | 6.36 |
| Weight (Ounces) | 4.32 |
Mishimoto Automotive ("Mishimoto") warrants its products under this lifetime limited warranty policy ("Warranty Policy"). This Warranty Policy applies solely to: (i) Mishimoto Products purchased directly from Mishimoto or Mishimoto authorized dealers (each a "Mishimoto Product" and collectively, the "Mishimoto Products") and (ii) the original purchaser of such Mishimoto Product ("Purchaser"). This Warranty Policy is non-transferable and all claims under this Warranty Policy must be accompanied by the original sales receipt. The terms and conditions of this Warranty Policy are subject to change by Mishimoto at any time without notice.
For our complete warranty policy, please click here.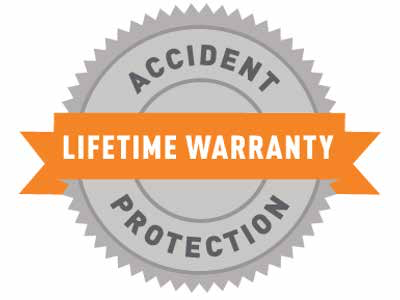 {{#recs}}
{{#products.length}}
{{#storefrontLabel.length}}
{{storefrontLabel}}
{{/storefrontLabel.length}}
{{#products}}
{{#image.url}}
{{/image.url}} {{^image.url}}
{{/image.url}}
{{name}}
{{#prices.minimum.formatted}}
As low as
{{prices.minimum.formatted}}
{{/prices.minimum.formatted}}
{{/products}}
{{/products.length}}
{{/recs}}