Oil Cooler, fits BMW F8X M3/M4 2015-2020
Installation Difficulty





(Excl. Duties/VAT)
€535.01
Features
Direct fit for the 2015-2020 BMW F8X M3, M4, and M2 Competition|Full aluminium TIG-welded construction|46% increase in core volume|Increases oil capacity by .42 liters|Robust bar-and-plate construction for improved durability and heat rejection|Silver powder-coated finish for maximum protection|No cutting or modifications required|Mishimoto Lifetime Warranty
Add to Wish List

PRODUCT FEATURES
Direct fit for the 2015-2020 BMW F8X M3, M4, and M2 Competition|Full aluminium TIG-welded construction|46% increase in core volume|Increases oil capacity by .42 liters|Robust bar-and-plate construction for improved durability and heat rejection|Silver powder-coated finish for maximum protection|No cutting or modifications required|Mishimoto Lifetime Warranty
Description
Add some much-needed durability and cooling power to your M3 or M4 with the Mishimoto 2015-2020 BMW M3/M4 Oil Cooler. True to form, the engineers at BMW designed the M3/M4's oil cooler with efficient use of space in mind. Suspended perpendicularly from the rest of the cooling stack, this location utilizes the Bimmer's aerodynamics in order to cool the oil while putting the lightweight, tube-and-fin cooler in the way of road hazards.
We here at Mishimoto made sure to beef up the oil cooler design for the F80/82 with our performance oil cooler. We ditched the lightweight design for a full aluminium, TIG-welded bar-and-plate cooler that improves both strength and cooling. The bars and plates are a much more robust form of core construction intended for improved heat transfer and have the strength to shrug off potential road debris, keeping your oil temps down. We also added 10 mm to the core's thickness, equating to a 46% increase in core volume, and increased the oil capacity by .42 liters.
The Mishimoto 2015-2020 BMW M3/M4 Oil Cooler fits directly in place of the stock unit and includes the Mishimoto Lifetime Warranty for a simplified and worry-free installation. Please note: Mishimoto fully inspects and cleans all products prior to packaging. However, it is recommended that customers flush the oil cooler with one quart of clean oil prior to installation to remove any debris accumulated during shipping. Please feel free to contact us at support@mishimoto.com if you have any questions.
Purchase Includes
Performance Oil Cooler--Replacement O-Rings--Mounting Hardware--Mishimoto Lifetime Warranty
More Information

| | |
| --- | --- |
| Rows | 15 |
| Engine Codes | S55 |
| Chassis Codes | F80--F82--F83--F87 |
| Overall Height (in) | 7 |
| Overall Length (in) | 29.2 |
| Overall Width (in) | 1.6 |
| Applications | 2015-2018 BMW M3 Sedan--2015-2020 BMW M4 Coupe--2015-2020 BMW M4 Convertible--2016 BMW M4 GTS Coupe--2019-2020 BMW M4 CS Coupe--2019-2020 BMW M2 Competition |
| Fluid Capacity (qts) | 1.13 |
Mishimoto Automotive ("Mishimoto") warrants its products under this lifetime limited warranty policy ("Warranty Policy"). This Warranty Policy applies solely to: (i) Mishimoto Products purchased directly from Mishimoto or Mishimoto authorized dealers (each a "Mishimoto Product" and collectively, the "Mishimoto Products") and (ii) the original purchaser of such Mishimoto Product ("Purchaser"). This Warranty Policy is non-transferable and all claims under this Warranty Policy must be accompanied by the original sales receipt. The terms and conditions of this Warranty Policy are subject to change by Mishimoto at any time without notice.
For our complete warranty policy, please click here.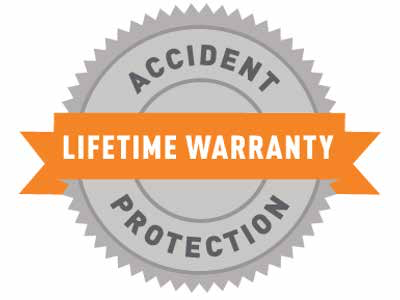 CUSTOMERS ALSO PURCHASED