Aluminium Oil Catch Can - Large
Installation Difficulty





(Excl. Duties/VAT)
As low as
€106.63
(Excl. Duties/VAT)
Regular Price
€121.17
Features
Separates oil particles from PCV/CCV air
Defends intercooler, intake system, and essential components from oil blow-by
Made from lightweight aluminium
Compact design makes for easy engine bay placement
Checking fluid levels made easy with built in sight tube
Comes complete with mounting bracket, hose, all necessary clamps, fittings, and mounting hardware
Available in your choice of polished aluminium, wrinkle black, or wrinkle red
Capacity: 900cc (30 fl. oz)
Mishimoto Lifetime Warranty
Add to Wish List

PRODUCT FEATURES
Separates oil particles from PCV/CCV air
Defends intercooler, intake system, and essential components from oil blow-by
Made from lightweight aluminium
Compact design makes for easy engine bay placement
Checking fluid levels made easy with built in sight tube
Comes complete with mounting bracket, hose, all necessary clamps, fittings, and mounting hardware
Available in your choice of polished aluminium, wrinkle black, or wrinkle red
Capacity: 900cc (30 fl. oz)
Mishimoto Lifetime Warranty
Description
The Mishimoto aluminium Oil Catch Can will prevent a harmful buildup of oil inside of the turbocharger, intake manifold, intercooler and piping. Our catch can prevents oil from getting into pressurized turbo plumbing and stops oil vapors from getting into the intake system that would ultimately lead to lower combustion temperatures and reduced overall efficiency. The polished Mishimoto aluminium Oil Catch Can comes complete as a kit containing a mounting bracket, hose, all necessary clamps, fittings, and mounting hardware, for a perfect upgrade in performance and aesthetics for your car.This oil catch can, as with all our catch cans, comes with the unparalleled Mishimoto Lifetime Warranty you know and trust.
Purchase Includes
(1) Aluminum Tank
(2) Black fittings 10mm I.D.
(1) Black bracket
(2) Allen bolts
(2) Allen bolt washers
(1) Black magnetic drain plug
(1) Dowty seal
(2) Small clamps
(2) Bolts
(2) Nuts
(1) 80cm reinforced hose
More Information

| | |
| --- | --- |
| Height (in) | 7 |
| Catch Can Diameter (in) | 3.5 |
| Inlet | M12x1.0 |
| Outlet | M12x1.0 |
| Drain Plug Thread Size | M14x1.25 |
Mishimoto Automotive ("Mishimoto") warrants its products under this lifetime limited warranty policy ("Warranty Policy"). This Warranty Policy applies solely to: (i) Mishimoto Products purchased directly from Mishimoto or Mishimoto authorized dealers (each a "Mishimoto Product" and collectively, the "Mishimoto Products") and (ii) the original purchaser of such Mishimoto Product ("Purchaser"). This Warranty Policy is non-transferable and all claims under this Warranty Policy must be accompanied by the original sales receipt. The terms and conditions of this Warranty Policy are subject to change by Mishimoto at any time without notice.
For our complete warranty policy, please click here.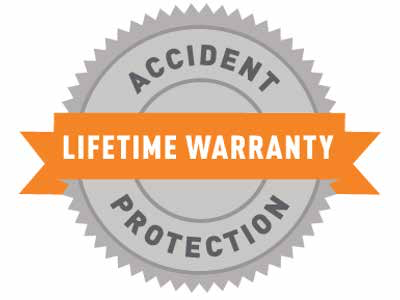 CUSTOMERS ALSO PURCHASED

{{#recs}}
{{#products.length}}
{{#storefrontLabel.length}}
{{storefrontLabel}}
{{/storefrontLabel.length}}
{{#products}}
{{#image.url}}
{{/image.url}} {{^image.url}}
{{/image.url}}
{{name}}
{{#prices.minimum.formatted}}
As low as
{{prices.minimum.formatted}}
{{/prices.minimum.formatted}}
{{/products}}
{{/products.length}}
{{/recs}}